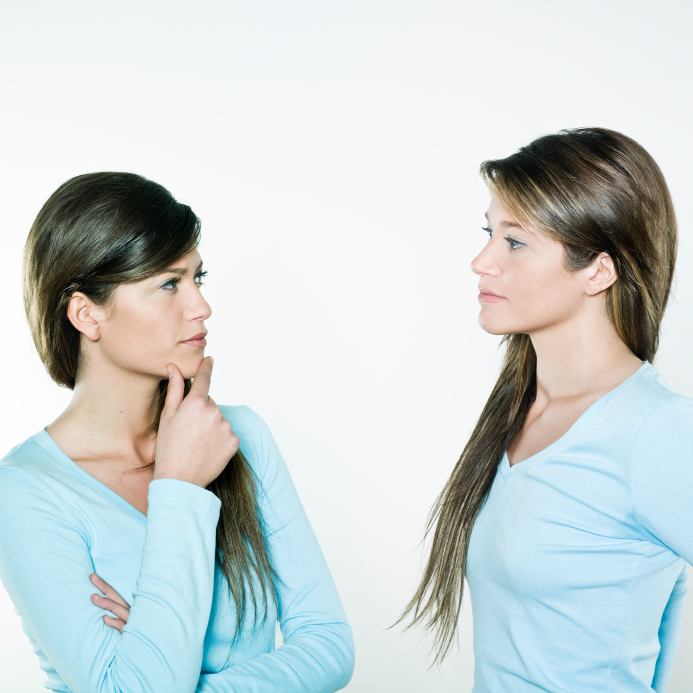 There is a common perception of twins that they are best friends, soul mates, get along perfectly and understand each other at all times – to the point where it is hard to believe there could be such a thing as an "unhappy twin".
While that may certainly be true for some pairs of twins, I have realised in recent years as a psychologist that this might not always be true.
When Twins don't get along …
In fact, some twins have actually told me that it has been a struggle for them through life to have had a twin sibling. These people state that they cannot be more different from their twin, and that they do not have a close relationship. Simply put, they just don't get on – the total opposite to most people's assumptions of twins and how they relate.
Of course the natural assumption in cases like this, is that it is just a case of sibling rivalry. However, what is often the case is that only one of the pair of twins experiences this unhappiness and this usually extends to their own emotional and mental wellbeing.
For example, one might experience difficulties with anxiety or depression, while the other is a perfectly well adjusted and successful individual. What I am seeing more and more of in therapy is while an individual presents with some emotional or psychological distress; their twin does not have the same symptoms.
A possibility as to why this is the case could be due to differences in the attention and care afforded to each twin during infancy and childhood. This would in turn result in different attachment styles and subsequent development of an individual.
Developing as an Individual
Additionally, perceiving one as being inferior or not as important to the other twin, is a common underlying factor. There is not much research about this pattern but it is safe to say that there is a chance of being an unhappy twin due to the complex nature of development.
Seeing a clinically trained psychologist would allow for you to have a thorough assessment to determine the potential factors which have caused you to be unhappy. Developmental difficulties can often be risk factors for poor psychological and emotional wellbeing. Therapy would also be an important tool to help discover one's true self – something some twins struggle with.
If you are unhappy today and you are struggling as a twin, do not hesitate any longer – seeing a psychologist can help you improve your quality of life.
Author: Joey Tai, BA (Psych) Hons, Master of Clinical Psychology.
Joey is a Brisbane Clinical Psychologist, who adopts a warm and open approach to therapy. He understands that coming to see a psychologist can be uncomfortable and strives to provide an environment where the client feels listened to, at ease and free of judgement.
To make an appointment try Online Booking. Alternatively, you can call Vision Psychology Brisbane on (07) 3088 5422.