Behavioural Activation therapy is effective in helping individuals with depression to re-engage in life, writes Nicole Hess from Vision Psychology …
Depression is expressed along a continuum that ranges from mild to major; and along this continuum a variety of common symptoms exist. To varying extents, depressive intensities and symptomologies interact with each other to create individualised experiences of depression.
In other words: each case of depression is as unique as the individual who is experiencing it.
What is common among depressions are the cycles maintaining them. That is, cycles of negative thoughts and self-talk that lead to low or agitated emotional states, uncomfortable physiological states such as fatigue, decreased appetite, reduced concentration, and behavioural changes such as withdrawal from previously enjoyed activities and other social activities.
This process of disengagement from one's life only serves to create more time and space for the generation of further negative thoughts and self-talk. Thus, the depressive cycle is maintained.
The good news is that, cycles can be broken!!
Break one of the links holding it all together and the cycle becomes a straight line … it has an end.
Our bodies feed our brains. When our bodies move and engage in the world our vascular systems are invigorated to deliver the precious oxygen and nutrients necessary to maintain cellular life. Subsequently, our brains are stimulated to release all manner of "feel good" hormones that nourish our nervous systems and drive us to want to engage in life.
On the flipside, when we become withdrawn and de-activated from life, the lack of oxygenation and brain stimulation:
leads to us feeling poorly about ourselves, our world, our future;
feeds unhelpful thoughts and self-talk;
encourages us to further withdraw from our lives.
Behavioural Activation as a therapy for depression is not merely about "doing more", if it were that easy then most people would have already done "more".
Instead, treatment focuses directly on re-activation and on the processes that are preventing this from occurring, such as avoidance behaviours (often, these behaviours  appear to lack functional purpose in a person's life but are often a hangover from a past where they once served an important function); and rumination (negatively dwelling on past or perceived future events and on negative thoughts). Both processes need to be identified and extinguished.
Re-activating is not easy. However, through a therapy support structure that includes:
a guided exploration to discover what a person finds rewarding and valuable, but is no longer participating in;
scheduling time to incrementally re-incorporate these activities back into the person's life;
discussions and considerations of barriers that might be preventing re-engagement in these events, and collaborative problem solving to overcome these barriers;
the client moves towards overcoming their depressive state.
Behavioural activation is built around the idea that one of the reasons people become depressed is because social withdrawal has become an automatic response to coping with problems. Social withdrawal reduces the production of "feel good" hormones in the brain and further serves to reduce a person's inclination to engage in future positive experiences. Thus, a vicious cycle ensues. One of the pertinent questions that therapist and client explore is:
"What are the contingent relationships (ie the relationship between life-events and my responses to these) in life that are maintaining my depression?"
The skills learned through behavioural activation are effective in both alleviating depressive symptoms, and assisting with relapse prevention. Research has demonstrated that behavioural activation therapy is comparable to treatment with antidepressant medication, and in severe cases of depression more effective than cognitive therapy alone.
Tips for Reactivating Yourself
Consider the events/activities that you find rewarding and valuable but no longer participate in. Ask yourself, "What do I feel like I am missing out on due to my low mood?"
In a notebook, write down everything that comes to mind.
Schedule time each week to incrementally re-incorporate these activities back into your life.
If you find it difficult to engage with and implement your schedule, then you might find it helpful to engage the support of a mental health professional.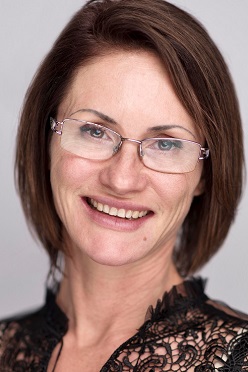 Author: Dr Nicole Hess, B Psych (Hons), PhD.
Dr Nicole Hess is a provisionally registered psychologist due to complete her Master of Professional Psychology (MPPSY) by early November 2019. Her PhD focused on therapeutic interventions to improve cognitive performance in elderly adults with mild cognitive impairment and dementia, and she is currently interested in working with children, adolescents and adults in individual therapy.
Please note: Nicole's referrals come directly from Vivian Jarrett (director of Vision Psychology). If you are interested in seeing Nicole, there are no fees while she is on placement. However, only those who have attended a free emotional health check-up with Vivian Jarrett are eligible to see Nicole. In the future, once Nicole has completed placement it is her intention to remain working with Vision Psychology as a provisional psychologist.
References:
Dobson, K. S., Hollon, S. D., Dimidjian, S., Schmaling, K. B., Kohlenberg, R. J., Gallop, R. J., … &   Jacobson, N. S. (2008). Randomized trial of behavioral activation, cognitive therapy, and antidepressant medication in the prevention of relapse and recurrence in major depression. Journal of consulting and clinical psychology, 76(3), 468.
Dimidjian, S., Hollon, S. D., Dobson, K. S., Schmaling, K. B., Kohlenberg, R. J., Addis, M. E., … & Atkins, D. C. (2006). Randomized trial of behavioral activation, cognitive therapy, and antidepressant medication in the acute treatment of adults with major depression. Journal of consulting and clinical psychology, 74(4), 658.
Gortner, E. T., Gollan, J. K., Dobson, K. S., & Jacobson, N. S. (1998). Cognitive–behavioral treatment  for depression: Relapse prevention. Journal of consulting and clinical psychology, 66(2), 377.
Jacobson, N. S., Dobson, K. S., Truax, P. A., Addis, M. E., Koerner, K., Gollan, J. K., … & Prince, S. E. (2000). A component analysis of cognitive–behavioral treatment for depression.
Martell, C. R., Addis, M. E., & Jacobson, N. S. (2001). Depression in context: Strategies for guided action. WW Norton & Co.
Martell, C. R., Dimidjian, S., & Herman-Dunn, R. (2013). Behavioral activation for depression: A clinician's guide. Guilford Press.