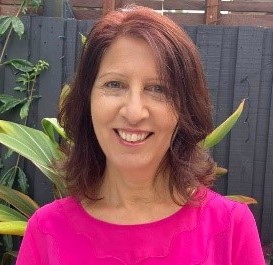 Beverley Dorgan,
BHSc Nutritional Medicine, ANTA Member 6538
Beverley is a Clinical Nutritionist working with adults, adolescents and children using food and specific nutrient therapy to help address the underlying causes of their health issues. She is a member of the Australian Natural Therapies Association and undertakes ongoing professional education in nutrition for health and functional testing.
Mental Health and Nutrition
Using a holistic approach, Beverley looks into the different factors that may be influencing mental health issues such as diet, physical ailments, digestion, and exposure to chemicals and stress.
What we eat and more importantly what we digest, has a direct influence on our wellbeing; for example, protein provides the building blocks for many brain chemicals, whilst vitamins and minerals help these chemicals work and support many bodily functions. Our digestive system needs to be working well so that we can optimise the absorption of these vital nutrients.
Stress is one of the biggest contributors to ill-health today and is not limited to the obvious stress of what is going on in our lives; diet, toxins, chemicals, excess weight and food sensitivities may all contribute to the load on our body. Some people are able to navigate stress with ease whilst for others, even low levels of stress can have a negative impact on their physical or mental wellbeing. Nutritional therapy may equip your body with the resources to better respond to stress.
Beverley is passionate about helping you make better dietary choices that improve your health, whilst taking into account your personal circumstances.
Nutritional support may help with:
Anxiety;
Depression;
Obsessive Compulsive Disorder (OCD);
Learning/behavioural issues;
Mood swings;
Stress management;
Fussy eaters;
Digestive issues;
Overweight/obesity;
Fatigue/low energy.
To make an appointment with Beverley Dorgan, Clinical Nutritionist Brisbane, try Online Booking. Alternatively, you can call Vision Psychology Brisbane on (07) 3088 5422.
Articles of Interest by Beverley Dorgan