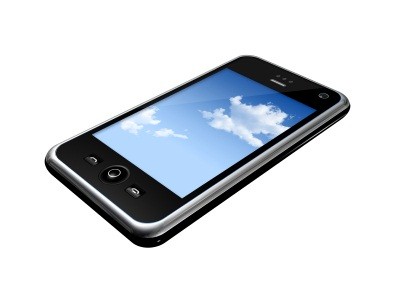 The good news is, you can see a Psychologist for counselling without a referral.  Private health insurance will usually provide rebates on a psychologist's fees.  We also have counsellors that charge less then psychologists for the same quality service.
Rebates? The recommended APS rate for a Psychologist is $280 (46-60 min consult).  Some types of referrals under Workcover, Medicare and ATAPS are substantially rebated. The type of referral will depend on the service that refers you. This will usually be your GP, psychiatrist, pedeatrician or workplace.We have found that explaining rebates is very confusing for the average new client, therefore we recommend that you book a Free Emotional Health Check up with one of our psychologists. At this obligation free, 30 minute appointment, we can assess your emotional health needs, discuss financial limitations and provide a letter to your doctor. Most check ups also involve a discussion around the "best therapist" given the confidential information shared.
Here are some common questions asked:
Do you offer bulk billing?
Yes we do.  But, each clinician sets rule around who is able to access bulk billing.  As a general rule you will need to share about your financial situation with our admin staff.  Booking you for bulk billing doesn't mean that your psychologist will offer bulk billing, if you financial situation is better than what you described to our reception staff.  If your situation is not suited to discussing with staff, please book a free emotional health check up, over the phone or face to face.  Our  designated psychologists doing check ups are in the best position to recommend a suitable reduced rate service.
Do I need a referral to see a psychologist?
No referral is needed if you are using cash or private health.  Many people do require us to provide services without a referral.  Mental health referrals are listed as a "pre-existing condition" once you have one.  Many highly skilled jobs require you to discuss your past "treatments" and having a referral for a mental condition is not beneficial for those wanting to avoid such issues. Yes children who have mental health referrals do have to list this in interviews when they get older.  Yes, it prevents accessing some jobs. There are ways to get around this problem, but the Director can explain this in a free check up.
Can I use Private Health Insurance?
Yes, it is likely you can for a psychologist, and sometimes for counsellor. Check prior to your first appointment.  We cannot guarantee "what" is covered on your policy. Please ask!
A mental health plan is special referral provided by your GP or psychiatrist to a psychologist for the provision of counselling to treat specified mental health conditions. Only the listed conditions are eligible.
A mental health plan can only be made out to an individual, not a couple, nor a family. Hypnotherapy, IPSRT, DBT, EMDR are not listed as treatments by Medicare.  Many practitioners however may use these strategies alongside the usual strategies during your treatment.
How many sessions of counselling does a Mental Health Plan provide?
Your GP determines the number of sessions in the letter sent to the psychologist. The maximum limit is 6 visits in the first referral, an additional 4 visits after one mental health review.  Usually this means that there are up to 10 sessions in the calendar year, if the GP recommends this is required for the condition being treated.
Can I use a GP referral if I don't have a mental health problem?
The Mental Health Plan is written for the purpose of providing individual counselling for a mental health condition.
Can I use Medicare and Private Health rebates together?
No.  It's one or the other.
Why the Sliding Scale?
Psychologists usually charge less than the recommended rate depending on their expertise and types of therapy.  Psychologists will consider hardship rates when a client is experiencing financial hardship. Many clinicians will have specific times when they take reduced rates.  For example during the day.  Please note, if you ask for a reduced rate, then it is discovered in your session that you are financially supported and well off, then the clinician may request you pay the full fee.
What is the Rebate for a Mental Health Plan?
The Medicare rebate will be about $75 to $125 depending on the service description.  Mental health plans can be used with general psychology items numbers, mental health accredited social workers and clinical psychologists.
What's the Difference in Quality of Service with Differing Rebates?
None.  We all do 6 years of full time study to gain the Medicare rebate.  We all train together and gain certification doing the same training.  Psychologists, psychiatrists, social workers, doctors, occupational therapists, speech therapists and counsellors  often train together.  Medicare pays for CBT and there is no difference in the research findings on the quality of outcomes based on profession.
What is Bulk Billing?
Bulk Billing occurs when a psychologist has a referral from a GP or doctor (psychiatrist or paediatric doctor) and the psychologist decides to reduce their rates to the amount rebated by Medicare. This means that there will be no gap payment, nor additional costs. Bulk billing is suited to those on a pension/healthcare card, with no assets, no family support and no other options. Medicare fees were frozen by the government about 7 years ago, so it is becoming a very limited option.
What if this is really confusing now I've read through the options?
Book a Free Emotional Health Check up and chat to us and we will work through the best psychologist for you, confidentially and without obligation. It is confusing for the doctors and psychologists as each year the rules and amount of sessions vary. Sometimes it is not clear how to provide the best service to you, that is why we have created a Free Check Up!
To make an appointment try Online Booking. Alternatively, you can call Vision Psychology Brisbane on (07) 3088 5422.