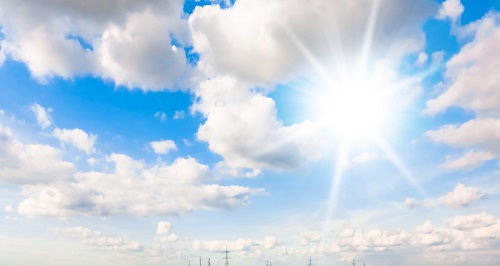 I have met so many Christians who are struggling in their faith – simply because they are afraid of God.
Afraid of Letting God Down
These well-meaning people often find that they cannot live up to a supposed standard of a "proper Christian" and end up feeling guilty and eventually turning away from their relationship with God.
Perhaps some of the following thoughts have run through your own mind?
"I have always felt that God is angry with me for what I have done in my past. I know that God forgives, but I'm not sure that He can forgive me for what I have done."
"I really want to believe in God, but I think it's too difficult to live up to the standards set out in the Bible – and the more I fail, the more angry and disappointed I think He is with me."
"I keep struggling with the same addictions as I did since I've become a Christian. I think God is pretty upset with me and He probably is going to teach me a lesson so that I can stop once and for all."
"God is going to punish me sooner or later. I need to do something good to make up for what I've done or else …"
"I feel so lousy about myself for sinning again. I can only imagine how angry God is with me. I feel so ashamed and guilty about myself and have let God down again."
Common Thoughts that Christians have
Do any of the thoughts above sound familiar? They are actually very common thoughts and feelings that many Christians have. But are these thoughts actually correct? And what does the Bible actually have to say about these issues?
I believe that these thoughts and feelings that many Christians struggle with, are actually erroneous.
What's worse, is that having these thoughts and feelings for a prolonged period of time, could lead to poor emotional and psychological wellbeing. I know of too many cases where Christians have ended up with depression or anxiety as a result of thinking like this!
If you would like to work through these issues, do not hesitate any longer as it can be very harmful to you. What's more, you might also be depriving yourself from a more fulfilling life as a Christian. Seeing a Christian psychologist who is able to correctly address some of these fears through Scripture and counselling is what you might need. Please feel free to book an appointment with me, and start changing your life for the better!
Author: Joey Tai, BA (Psych) Hons, Master of Clinical Psychology.
Joey is an endorsed Clinical Psychologist, and is also serving as a lay pastor in a local church in Brisbane. Sessions with him are warm and non-judgemental, and he has a passion for helping people to improve their relationships – with God, and with others.
To make an appointment try Online Booking. Alternatively, you can call Vision Psychology Brisbane on (07) 3088 5422.