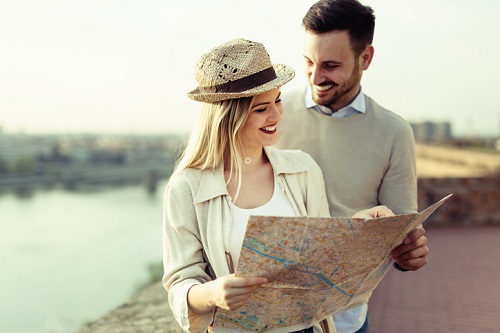 Sara Martin from Vision Psychology Brisbane is a strong advocate for couples counselling – because aren't you and your partner worth investing in?
People come to couples counselling for all sorts of reasons:
arguments;
distancing and avoidance behaviour;
coping with major changes;
sexual concerns;
addictions and habits;
infidelity;
trust issues;
extended and blended family concerns;
coping with major differences;
parenting styles … and the list goes on.
Why Come for Couples Counselling?
Sometimes it is because the couple recognises they've grown apart and want to understand why, and work on rekindling their relationship.
Some couples come for pre-marital counselling to establish a solid foundation or ensure they are making the right decision to get married.
And others come because they want to separate but want to facilitate that process civilly, outside of a legal or mediation process because there is still enough love, respect and concern about the effect on their loved ones – it's about 'clean pain' versus 'dirty pain'.
It is not unusual that one party doesn't want to come, thinking that there isn't a problem or wanting to avoid issues all together. Sometimes both parties are really keen to have an objective third person help them work through some key issues.
What to Expect in Couples Counselling
Regardless of the reason for seeking out couples counselling and each person's comfort level, my role in your therapy is to create an environment where you can freely express what you need to and I 'contain' the session and your relational dynamic, ensuring an objectively 'balanced alliance' facilitating your interaction (meaning I don't take sides and work with you both).
This may mean encouraging each of you to express yourselves, and at other times regulating how someone expresses themselves so there is less angst, and communication can be framed in a way the other person can work with.
It is about learning who you are and who your partner is; discovering and evaluating what your underlying concerns are; your choices; and how to navigate life issues together.
Before I commence work with a couple, I gain an overview of what your hopes are and any specific issues you want to work through.
If you are aware of different styles of couples counselling and trying to work out what will best suit you, my approach is based on:
differentiation;
an understanding of family systems;
and I also utilise some concepts and tools from the Gottman method.
I will outline below some key areas, but keep in mind I tailor counselling to the needs of the couple in front of me and do not necessarily use all of these .
What is a Differentiation-based Approach?
One of the central concepts that I work with clients to achieve is to become more 'differentiated'.
Differentiation is the ability to be authentically you (accepting all parts of self) whilst in relationship with others, able to withstand pressure to be something you are not, especially from those you are closest to.
Differentiation is about balancing your need for intimacy with your need for autonomy, while operating out of the best of yourself.
I am influenced by the work of Dr David Schnarch, a differentiation-based therapist. Although his work is mainly for couples, these concepts can be applied to most relationships, including our relationship to 'authentic self'. Schnarch says that couples have four choices: "Submit, dominate, withdraw or differentiate". (Schnarch, 2009)
The Four Points of Balance
One of his key concepts that I focus on with couples is the development of "The Four Points of Balance" (Schnarch, 2009).  This involves un-hooking or un-fusing yourself from your partner / significant others, and developing the ability to hold onto yourself, maintaining togetherness and separateness. Here are the four points of balance:
Solid sense of self – developing the ability to be clear about who you are and your values, in the face of pressure from loved ones to do what they want. Sometimes this involves un-becoming all the things that you've been told you are, that no longer fit with who you truly are or want to be.
Quiet mind-calm heart – developing the ability to self-sooth and self-regulate anxiety and hurts, not blaming or expecting others to do it for you. Maturity is about owning your feelings and inadequacies with the ability to hold them in tension while working on them.
Grounded responding – the ability to manage your reactivity and stay calm, neither over-reacting or creating distance when you or loved ones are anxious or upset. This also means dealing with pursuer/distancer dynamics as ways of behaving within relationships when things get tough.
Meaningful endurance – stepping up and facing the issues in your relationships, taking responsibility and accountability with the willingness to tolerate pain for growth. Growth is a rewarding process but also sometimes challenging and uncomfortable.
While I philosophically align with Schnarch, I do find many aspects and tools from the Gottman Method helpful, such as examining "The Four Horsemen of the Apocalypse" which are criticism, defensiveness, contempt and stonewalling; working through solvable and perpetual problems that have you in 'gridlock' and some togetherness exercises. (You can read more about the Gottman Method in my article here).
Are you Ready to Invest in Yourself and Your Relationship?
Some couples only need a few sessions to sort out specific things, others need to commit to a longer term process. This depends on how deeply emotive the issues are, what you do between sessions to put into action what you've discovered, and making a shared effort to change.
So, if you're ready to work on yourself and your partnership, it will be an investment in yourself and your future.
It's natural to have some concern about facing the difficult issues, but the irony is that you already are and it is playing out in one way or another in your relationship. Why not authentically look at yourself and the issues to empower yourselves to make a change for the better?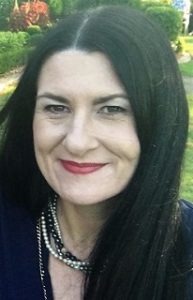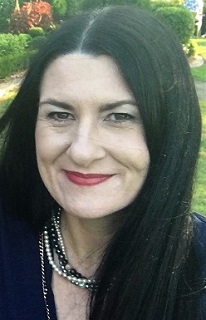 Author: Sara Martin, M Couns, Grad Dip Bus. Admin, Member of PACFA and CCAA.
Sara Martin has a Master's qualification, and takes an integrative counselling approach to her work with individuals, families and couples. She assists her clients with a range of issues, including trauma, life transitions, workplace stress and burnout, depression, anxiety, grief and loss, identity and self-esteem, relationship and intimacy.
To make an appointment with Brisbane counsellor Sara Martin, try Online Booking – Wishart. Alternatively, you can call Vision Psychology (Mt Wishart) on (07) 3088 5422.
References:
Gottman, J.M. & Declaire.J.  (2001). The Relationship Cure. A 5-step guide to strengthening your marriage, family and friendships. New York USA: Harmony Books
Schnarch, D. (2009). Intimacy and Desire, New York USA: Beaufort Books
Schnarch, D. (2009). Passionate Marriage, New York USA: WW Norton & Co