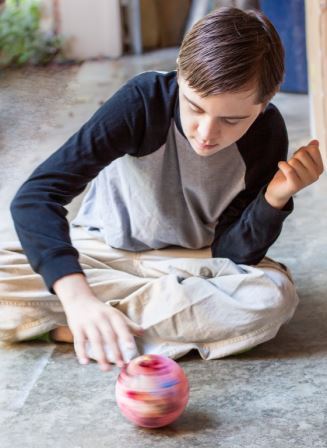 Whatever happened to Asperger's?
Asperger Syndrome was first described and named by Hans Asperger in 1944, only appearing in the Diagnostic and Statistical Manual of Mental Disorders (DSM IV) in 1987.
Between 1994 and May 2013 Asperger Syndrome was recognised as a distinct category in the DSM, falling under the umbrella of Pervasive Developmental Disorders. Other developmental disorders included Pervasive Developmental Disorder Not Otherwise Specified, Childhood Disintegrative Syndrome, Autistic Syndrome, and Rett Syndrome.
In line with the revised diagnostic criteria released in the DSM–5 in 2013, Asperger's Syndrome, Pervasive Developmental Disorder Not Otherwise Specified, Childhood Disintegrative Syndrome, and Autistic Syndrome were removed from the DSM as distinct diagnostic categories.
Instead, all four of these developmental disorders were combined into one general category for Autism Spectrum Disorders (ASD).
Subsequently, Asperger's is no longer an official diagnosis and anyone who was previously diagnosed with Asperger Syndrome is now considered to have ASD Level 1.
The new autism diagnostic criteria describe three severity levels of autism. Each level is defined, based on the support needs of the individual – for example, a Level 1 diagnosis describes autism that requires minimal support, while a Level 3 diagnosis describes autism that requires significant support.
The Asperger's Controversy
Individuals diagnosed with Asperger's are very different to individuals diagnosed with more severe presentations of Autism.
Individuals with Asperger syndrome predominantly experience difficulties with social functioning such as recognising social and emotional cues and responding appropriately. Additional symptoms may also (but not always) include: difficulty coping with changes in routine; hypersensitivity to certain sensory inputs; challenges with empathy; and enacting stereotyped repetitive behaviours.
However, unlike the more severe cases of Autism (once described as Pervasive Developmental Disorder Not Otherwise Specified, Childhood Disintegrative Syndrome, and Autistic Syndrome), Asperger's is not accompanied by deficits in overall intelligence or language.
In fact, it is not uncommon for individuals diagnosed with Asperger's syndrome to successfully graduate from tertiary studies and engage in successful and fulfilling careers – with some of the more famous achievers including Mozart, Einstein and Bill Gates.
The term Asperger syndrome has been used for decades to unambiguously describe the strengths and challenges faced by a specific group of individuals. Most people associate Asperger syndrome as synonymous with "high functioning autism" (also not an official diagnosis). Additionally, all manner of support groups and health clinics have included the term Asperger's in business names as a means of clearly identifying the nature of their services and resources.
Essentially, there is an international community that identifies with the term Asperger's and will most likely do so much farther into the future.
So, while Asperger syndrome is no longer recognised as an official diagnosis in the DSM–5, the term continues to be used "unofficially" by clinicians, doctors, and other support networks.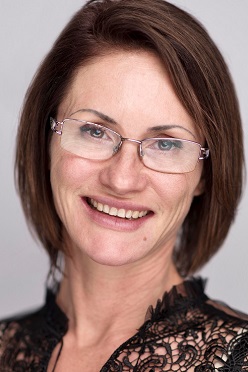 Author: Dr Nicole Hess, B Psych (Hons), MPPSY, PhD.
Having recently completed a Master of Professional Psychology (MPPSY), Nicole Hess is trained to provide psychological assessment and evidence-based therapies. She works with children, adolescents and adults in individual therapy.
To make an appointment try Online Booking. Alternatively, you can call Vision Psychology Brisbane on (07) 3088 5422 or M1 Psychology on (07) 3067 9129.
References:
American Psychiatric Association. (2013). Diagnostic and statistical manual of mental disorders (5th ed.). Washington, DC: American Psychiatric Association.
Weitlauf AS, Gotham KO, Vehorn AC, Warren ZE. Brief report: DSM-5 "levels of support:" a comment on discrepant conceptualizations of severity in ASD. J Autism Dev Disord. 2014;44(2):471-6.  doi:10.1007/s10803-013-1882-z