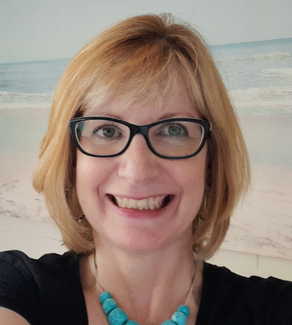 B Counselling. CCAA.
My 30 years plus experience working within the health sector benefits my counselling practice for my clients. A little about me; within my counselling practice I operate from an integrative perspective, I view my clients holistically. This holistic position involves viewing a person's physical, emotional, social, and spiritual aspects of their life. This includes exploration of their occupational, intellectual, and environmental factors of their lives also.  
My core belief is that a client is the expert on their life, and as a counsellor I can be a facilitator journeying alongside a person within a collaborative therapeutic relationship. I create the collaborative therapeutic relationship through rapport, built on an authentic connection with each unique person. Research supports that the connection and strength of rapport within a therapeutic relationship can offer an incentive for change within a person, encouraging their self-growth while seeking their personal goals and reaching their potential (Gelso, 2019).  
I operate from a client – centred perspective, focusing on the person-centred approach while largely exploring implicit meanings as a client expresses their story within the here and now. This is a Humanistic and Existential focus. My approach is gentle, and respectful meeting clients with acceptance. My integrative approach embraces a toolbox of therapies that may be uniquely beneficial to a client as one type of therapy does not suit everyone.  
I am a trauma informed counsellor, and this informs my practice as I collaboratively work alongside clients on their journey.  
I enjoy working within a rich inclusive cultural environment. This is enhanced through having travelled, lived in and experienced the value of cultural diversity. Moving from New Zealand to Australia, has added to my desire to work as a culturally sensitive and competent counsellor.  
Fiona is available to provide face to face counselling or phone consultations under certain circumstances. To make an appointment visit Online Booking or call Vision Psychology Brisbane on (07) 3088 5422 or M1 Psychology Loganholme on (07) 3067 9129.  
Modalities
I work within these modalities to provide the best therapy for you as a client.  
Attachment theory,

 

Object Relations,

 

Family Systems,

 

Developmental theory,

 

Grief theory – instrumental-intuitive,

 

Trauma informed,

Psycho Education,

CBT (Cognitive behavioural therapy). 

 
Areas of Interest 
I generally work with adults. The following are areas in particular resonate with me:  
Relationships,

 

Grief and loss, including child loss,

 

Faith-Spirituality,

 

Boundaries and boundaries within relationships,

 

Identity,

 

Self-worth, self-esteem,

 

Self-care and mental health,

Work-life balance.

 
 References  
Gelso, C.J. (2019). The therapeutic relationship in psychotherapy practice: An integrative perspective. Routledge. 
Articles of Interest by Fiona:
To make an appointment try Online Booking. Alternatively, you can call Vision Psychology Brisbane on (07) 3088 5422 or M1 Psychology Brisbane on (07) 3067 9129.