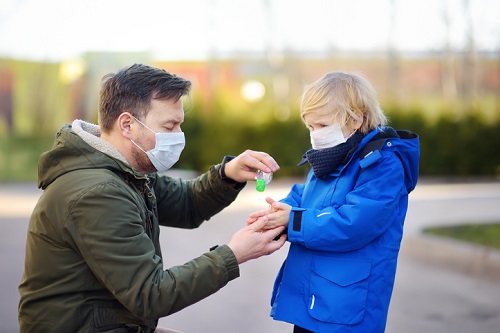 Many parents are currently wondering: How do I manage my child's fears and anxieties about COVID-19?
Children crave predictability. Predictability and structure help a child to feel physically and emotionally safe and secure throughout their day to day lives. Knowing that their parents or other trusted adults are always available to meet these needs is essential to a child's healthy physical and emotional development. Importantly, this predictability is key in the management of childhood stress and anxiety – and also in preventing the onset of these.
Within our present climate of global pandemic, the world is changing at breakneck speed.
The lives that each of us has forged and that once represented our "normal" have literally been obliterated in the blink of an eye. As employees, employers, parents, grandparents, aunties, uncles, brothers, sisters, partners, and business owners we are left with no choice but to adapt.
It is difficult enough for adults to manage the rapidly changing life adjustments that are necessitated by the growth and impact of COVID-19, let alone their children.
It is difficult for adults to navigate the streams of medical advice and health risks, let alone their children.
Adults may seek out counselling either professionally or through friends and family; children generally won't. Most children will not even know how to articulate their fears. Most children will simply know that they are scared.
What our children are seeing is the demolition of the structures that made them feel safe. They are aware that COVID-19 can kill people and are concerned that grandparents, mum, dad and other loved ones might die. The loss of these significant adults is incomprehensible to a child and creates the additional worry of "What will happen to me if my family dies?".
Additionally, basic social structures such as schools, sporting clubs, hobby clubs, cafes, restaurants, retail shops and so forth have all but disappeared. Childhood joys of birthday parties and sleep overs are also disappearing. Many children are being home schooled and no longer get to see their friends or teachers; they may be in a family where one or both parents are no longer working; they may worry about not having a place to live or food to eat. Most children will feel their parents' stresses no matter how hard parents try and put on a brave face.
If the world has become a scary place for adults, imagine how it must feel for our children who cannot fully understand the COVID-19 health data and have absolutely no agency to facilitate any type of decision making or change process?
Helping Your Child at this Time
As parents and caregivers, we want to help our child/ren through this difficult time.
Mind Hearts have produced an informative and charming booklet and visual aid to help young children better understand COVID-19: Hello, My Name is Coronavirus.
Additionally, Mandie Shean, Lecturer, School of Education, Edith Cowan University suggests some of the following strategies:
Only provide your children with facts. This will offer children a sense of certainty and control, for example, explain to your children that the evidence so far shows children are less likely to experience the severity of symptoms that older adults might.
Children might also gain a sense of control when they are given strategies that they can use to help them prevent catching the virus. For example, to practice good hygiene! Encourage your children to frequently wash their hands with soap and water or to use hand sanitiser (particularly after toilet, being in a public area, and prior to and after eating). Additionally, remind children to either sneeze into their arm or to use a tissue which they throw in the bin afterwards, followed by washing their hands.
Exposing children to media reports espousing death rates and severity of COVID-19 only serves to increase their fear and anxiety. Be extremely cautious and mindful about what news media your children are exposed to. Make yourself available to participate in this time with them so you can answer any questions or address any concerns they may have.
When answering your child's questions, stick with facts only. Provide children with information from trustworthy sources such as the World Health Organisation.
Encourage children to discuss their feelings. It's OK to feel worried! Talking about stressful and worrying feelings helps us to work through them. When people try to suppress and push down stressful feelings this can have negative health impacts. As a parent, listen and hear your child's concerns. Let your child know that you are there to listen to them. Parents do not need to make false promises regarding safety and certainty; however, parents can promise family unity, that as a family you will all work together to manage future events.
Don't pass on your fear. Research tells us that children's fear of contracting illness is significantly linked to parent's fear levels. Despite any stress that you might be experiencing about COVID-19, make certain not to pass this fear onto your children. Don't be a carrier for fear, show your children that you are calm. Counselling may assist along with other techniques to help manage stress.
Despite the significant and dynamic nature of the changes in our day to day lives, help your child to focus on the "here and now" such as what they are doing today. Create certainty with schedules and timetabling (particularly if you are home schooling), where possible maintain existing routines and in other instances create new routines.
It's a good idea also to include an exercise / physical activity regime for the family to participate in. Exercise will help manage stress for the whole family!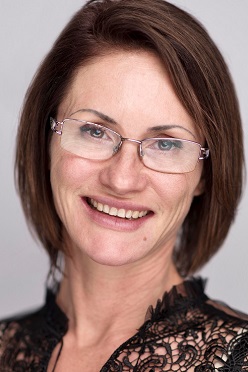 Author: Dr Nicole Hess, B Psych (Hons), MPPSY, PhD.
Having recently completed a Master of Professional Psychology (MPPSY), Nicole Hess is trained to provide psychological assessment and evidence-based therapies. She works with children, adolescents and adults in individual therapy.
To make an appointment try Online Booking. Alternatively, you can call Vision Psychology Brisbane on (07) 3088 5422 or M1 Psychology on (07) 3067 9129.