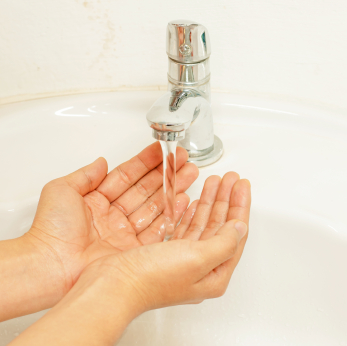 We often hear the term Obsessive Compulsive Disorder (OCD) being bandied about in the media or in everyday language.
It's not uncommon to hear someone saying jokingly, "I'm a bit OCD" – but what does it really mean to have Obsessive Compulsive Disorder, and how many people really have it?
Defining "Obsessive" and "Compulsive"
For starters, we need to understand the terms "Obsessive" and "Compulsive".
Obsessive in OCD refers to being fixated on a certain thought; for example, thinking that you have a particular health problem, or that you are going to lose a particular item. These thoughts must be specific and frequently recurring for it to be considered an obsession.
Compulsions refer to compulsive behaviours such as needing to frequently wash your hands; again, it is specific and the individual is fixated on the compulsion. How it differs from obsession is that it is an action, rather than a thought. Most of the time, these obsessions and compulsions are closely associated with one another.
For Obsessive Compulsive Disorder to be diagnosed, these thought or actions must be occurring to a point where it is severely impacting the individual's functioning in life. It should also be noted that OCD belongs along the spectrum of anxiety-related disorders. While an individual may not actually have OCD (as he or she can still function at an adequate level in life), it is highly probable that the person does have some form of anxiety.
Do you suffer from Anxiety?
Obsessive Compulsive Disorder is not a commonly found disorder in the general population, and what might be occurring is that most people do have some small amounts of obsessive or compulsive traits due to anxiety. If these anxiety-related issues are not addressed, it may develop into OCD over time.
If you do feel that you may suffer from Obsessive Compulsive Disorder or at least have some traits, it is important to seek some help. Even if you do not have OCD, seeing a psychologist can help you to manage and reduce your anxiety levels. There is also some evidence to suggest that OCD might be related to previous trauma and if anything, addressing these issues would be immensely beneficial.
A trained clinical psychologist is able to help assess you and determine the best course of intervention. Book an appointment today and start living a more liberated life!
Author: Joey Tai, BA (Psych) Hons, Master of Clinical Psychology.
To make an appointment try Online Booking. Alternatively, you can call Vision Psychology Brisbane on (07) 3088 5422.