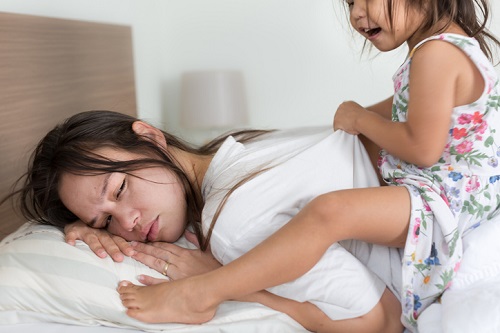 Parenting is an arena abundant with third party commentary and judgements on what is the "best" way to parent.
"Best practice" parenting skills advice emanates from a multitude of sources such as parent groups, pre-schools, schools, healthcare professionals, family members, popular media and so on. Whilst much of this information can be unqualified and anecdotal there are also troves of helpful, valuable, evidence-supported advice.
Nonetheless, it is not a case of one size fits all, and navigating what fits your individual family unit as opposed to a generalised style of advice can be both complex and demoralising.
What is perceived as "perfect" parenting by one family or group (ie social, cultural, ethnic, spiritual groups) may be totally impractical when applied to different families; not to mention that the idea of attaining "perfection" of any sort often serves to create undue pressures and anxieties.
To subscribe wholly and unconditionally to any one prescription of what constitutes healthy and effective parenting is limiting and unhelpful. Every family is defined by its unique context and interpersonal dynamics. Subsequently, taken in totality not all parenting recommendations and suggestions are feasible for all households.
Parenting requirements are unique and dynamic both between and within different households. Ethnic, cultural, religious, social and individual needs and preferences contribute to this. Just as the needs of one sibling will likely vary to the needs of another, so too do the capabilities and needs of each parent vary.
The Challenges of Parenting with Bipolar
For example, major mental illness such as bipolar spectrum disorder has a significant impact on parenting abilities. While the presentation, frequency, intensity and duration of this illness is highly variable between individuals, bipolar disorder is hallmarked by periods of deep depression, periods of mania, and interspersed with periods of stable mood.
During periods of illness, effective parenting becomes an almost (if not completely) impossible task, and parents with bipolar often describe feelings of intense guilt because of this. Yet plenty of parents with bipolar spectrum illness form enduring, loving bonds with their children.
In 1961, paediatrician, psychiatrist, and psychoanalyst Donald Winnicott introduced the notion of "good enough parenting" to describe a minimum set of parental attributes required to ensure the healthy development of a child.
Winnicott pointed out that parents don't have to get things right all the time, that learning from past mistakes is a mark of effective parenting. Today, 60 years on, Winnicott's perspectives on this matter are still regarded as pertinent and vital to a child's healthy development.
Thus, it might be more realistic, practical, and healthy for parents to understand the minimal yet essential elements for raising physically and mentally healthy children as opposed to trying to live up to unattainable expectations.
How Bipolar May Affect Parenting
During depressive episodes of bipolar, parents describe struggles associated with getting up each morning to attend to their children, or to get children ready for school.
Other difficulties might include preparing lunches, remembering and attending to school events, assisting with homework, attending to household chores, and spending quality face to face time with children.
During manic episodes, parents describe engaging in behaviours that might reflect any combination of excessiveness, impulsivity, risk-taking, irritability, outrageousness, and obsessiveness; any one of which is incredibly disruptive and challenging to the family unit.
Children of parents with bipolar have described feelings of irritation, anger, loss of trust and confidence, fear that something bad might happen to their affected parent, as well as feelings of responsibility for taking care of their sick parent.
These are only a few examples that highlight some of the common challenges faced by parents with bipolar disorder. The general result is issues with feelings of extreme guilt about how their bipolar illness is affecting their children. In times of more stable mood many parents find that they overcompensate for the times when they are less available for their children.
Despite the confusion and challenges experienced by most children who grow up living with a bipolar parent, many of these children also report a close and loving relationship with that parent. Often this is as a result of open communication and education regards the illness, and the consistent efforts of the parent to bond with their child/ren during periods of health.
What is Good Enough Parenting?
I once had a mother cry at me, "I am ruining my children's lives". I assured her that she was not and gave her the following reasons;
Despite your own personal challenges, when you are well you put your children's needs first.
You regularly cuddle your children and tell them that you love them.
You read books and engage in other bonding activities such as going to the park and beach.
You prioritise the provision of nutrition, shelter, and education.
You have provided all your children with opportunities to learn to socialise with others.
You have enabled your children to form attachments with other significant adults.
You seek and engage in professional support to manage both your own and your children's physical and mental health needs.
All of the above are examples which constitute the necessary components of good enough parenting.
According to a study conducted by the Joseph Rowntree Foundation (2), the four emergent themes highlighted by practitioners in health, education, social welfare, and family, as constituting good enough parenting were:
Meeting children's health and developmental needs.
Putting children's needs first.
Providing routine and consistent care.
Parental acknowledgement of any problems and engagement with support services.
On the other hand, risky parenting is described as the exact opposite of this.
While good enough parenting will continue to elicit a variety of interpretations when viewed through diverse social, cultural, spiritual, and ethnic lenses, the underlying principle that healthy childhood development is couched in quality relationships and interactions (as outlined above) remains key.
Importantly, in the context of good enough parenting, the term parent is not exclusively restricted to biological or primary carers. The role of parent is most often shared with other significant adults in the child's life such as teachers, counsellors, close friends, and extended family and relatives.
In cases where major mental health illnesses such as bipolar disorder affect one or more parents in a household, the availability and support of these "good enough" alternatives are paramount to the healthy growth and development of children.
Additionally, successfully parenting with bipolar requires familial education and advanced planning, such as:
Educating all family members (including children), about what bipolar is and the challenges it presents to each family member.
Planning for times of illness. This should involve a written plan that is shared with children, partners and close family members/friends/relatives. The plan might include various phone numbers for children to contact other significant adults if needed, emergency contact numbers, and health practitioner contact numbers.
Creating routine charts and schedules for children prior to the onset of illness may assist children to continue to follow routines when a parent becomes unwell.
In her book, "Family Experiences of Bipolar Disorder" Cara Aiken (who also lives with bipolar) discusses the importance of considering how the parent's illness is impacting each child.
Parenting with Bipolar: a Child's Perspective
Each child will be affected differently from their siblings and it is important to understand the situation from each child's perspective. Cara suggests some questions to think about when trying to understand this:
What happens to each child while the parent is ill at home?
What happens to each child when a parent needs to be admitted to hospital?
What sort of relationship does each child have with each parent, including parents who have left the family home?
What sort of relationship does the affected parent have with their child when they are well and when they are ill?
Who are the alternative carers for the child?
Does the affected parent have friends or a current partner who could be a risk to the child in any way (ie via sexual abuse, substance abuse, domestic violence etc)?
Is the affected parent liable to harm the children in any way as a result of behaviours induced by mania or depression?
Which professional agencies are involved with the family?
What is the child's role in the family? What do they have to do more of when the affected parent is ill?

Caring for the unwell parent?
Caring for younger siblings?
Shopping?
Cooking?
Other household chores?

Who can the child turn to for help?
Parenting by its nature is a roller coaster ride of highs, lows and in-betweens. These challenges are further exacerbated for a parent with bipolar or any other mental health illness. However, with the right support and through considered planning, parents who live with mental illness are not precluded from enjoying the bonds of a loving and fruitful parent-child relationship.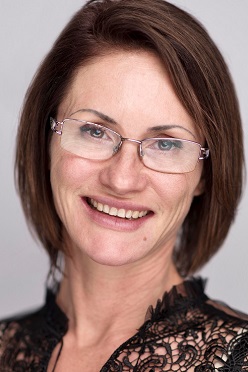 Author: Dr Nicole Hess, B Psych (Hons), MPPSY, PhD.
Having recently completed a Master of Professional Psychology (MPPSY), Nicole Hess is trained to provide psychological assessment and evidence-based therapies. She works with children, adolescents and adults in individual therapy.
To make an appointment try Online Booking. Alternatively, you can call Vision Psychology Brisbane on (07) 3088 5422 or M1 Psychology on (07) 3067 9129.
References:
Aiken, C. (2010). Family Experiences of Bipolar Disorder: The ups, the downs and the bits in between. Jessica Kingsley Publishers.
Kellet, J. & Apps, J. (2009). Assessments of parenting and parenting support need. https://www.jrf.org.uk/report/assessments-parenting-and-parenting-support-need
Rodman, F. R. (2003). Winnicott: Life and Work. Cambridge, MA: Perseus Books.
Winnicott, D. W. (1987). Child, the family, and the outside world. Addison-Wesley Publishing.