If you are fed up with weight loss programs that don't work, and denying yourself foods that you love – it's time to give dieting the flick!
Ask just about anybody on the street, and they will tell you that the formula for weight loss is quite simple: you must burn more energy than you consume.
Energy in < energy out = Weight loss?
WRONG!
Unfortunately, weight loss is NOT as straight forward as that.
Here is a link to a really eye-opening documentary from the University of California's Dr Robert Lustig, called 'The Complete Skinny on Obesity':
Have You Bought in to the Weight Loss Industry?
Are you done with giving the weight loss industry money, for products that do not work?
When you stop to think about it – does it make sense that weight loss companies whose products/programs 'really work' have lifetime memberships?! Weight loss companies NEED you to feel bad about yourself to keep their business going!
You've read all the books. You've tried all the diets. You've used the weight loss shakes and magic pills. You've been to the gym. You've got all the 'miracle' exercise machines from telly (gathering dust under the bed!).
And yet – your weight loss timeline looks like this …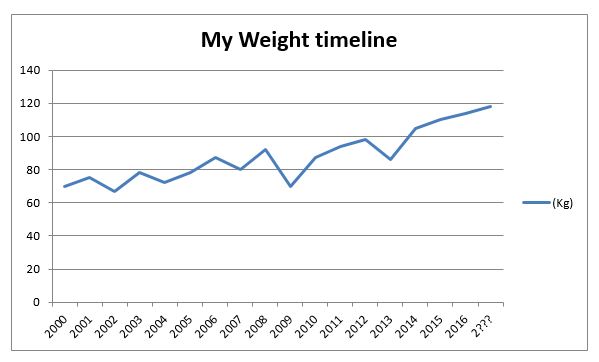 The truth is: Most diets do work. They just don't work for long.
And so you get caught up in an endless spiral of "yo-yo dieting", with your weight going up and down – a practice which is far from healthy and can lead to serious damage to your heart, kidneys and other parts of your body.
Why do we measure weight management success in kilograms lost?  Happiness is not a switch that automatically turns on, just because you've reached 65kg.
Here's a radical idea: wouldn't it be better to focus on your health and happiness as the goal, instead of the number of kilos lost?
Our society has been subjected to a relentless barrage of misinformation from weight loss companies and the food industry. It's time to stop punishing yourself – because chances are, everything you have ever been told about weight, eating, food choices, etc, is WRONG.
Is living your life to please your scales making you happy?
If you have gotten this far, you are most likely ready to give dieting the flick.
What's hurting this family isn't what they're eating.
It's about what's eating them.

Iyanla Vanzant
Give Dieting the Flick
If you would like to try a different approach to managing your health and happiness, and get off the diet treadmill for good, I would love to help,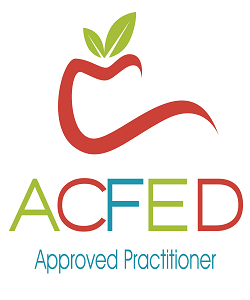 I am a registered psychologist, and approved ACFED (Australian Centre for Eating Disorders) practitioner, with a special interest in helping people just like you.
I have no affiliation with any weight loss company, gym, product or supplement. I'm just passionate about providing unbiased, scientifically proven strategies to help you live healthier and happier.
What to Expect When You See Me
There are no scales in my office.
If you want to share your weight and any weight loss achievements, you are welcome to – but that is not how I will be measuring your progress.
Instead, your treatment will involve:
A comprehensive assessment of you – what is your relationship with food? Are you 'ready and willing' to make some positive changes in your life? (You don't have to worry about the 'able' as that is something we will work on together.)
Education around how fat cells, hunger, blood sugar, appetite, food cravings, hormones, nutrition, stress etc all work – and a better understanding of the reasons why diets don't produce lasting results.
Gaining insight into your eating patterns and triggers, and exploring alternatives.
Learning to recognise your body's signals of hunger and satiety.
Identifying and finding solutions to the problems that are holding you back.
Building your motivation to make positive lifestyle changes.
Increasing your emotional strength, self-worth and assertiveness, so you can take back control over your choices, and your life.
Learning to use your thoughts in a positive and sustainable way, rather than allowing them to destroy and punish you.
Identifying what will make a happier and healthier you – and then working towards it!
If you are looking for a real and sustainable approach and are looking for help to challenge your misconceptions and create the right mindset, but most of all to feel in control and ENJOY your LIFE again – please make an appointment with me.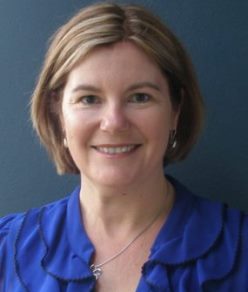 Author: Nicole Wimmer, B Sc (Psych), MA (Psych), PG Cert Mgmt, Grad Dip Safety Science, MAPS.
Nicole Wimmer is a Brisbane psychologist and approved ACFED practitioner, whose special interests encompass weight management issues and infertility. She has a relaxed and engaging approach to therapy, and primarily utilises a combination of Acceptance and Commitment Therapy (ACT) and Cognitive Behaviour Therapy (CBT).
While addressing current presenting issues with clients, Nicole also focuses on developing skills in the client to better equip them to deal with future challenges as they arise.
To make an appointment try Online Booking. Alternatively, you can call Vision Psychology Brisbane on (07) 3088 5422.