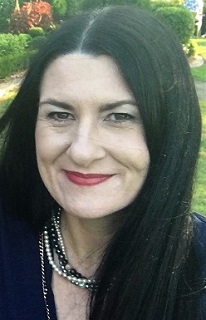 Sara Martin,
M Couns, Grad Dip Bus. Admin, Member of PACFA and CCAA.
How I work with you
I am a Master's qualified integrative counsellor working with individuals, families and couples. I explore with you issues of identity, self-esteem, trauma, life transitions, workplace stress and burnout, depression, anxiety, grief and loss, and relationship and intimacy issues.
I tailor therapy to individual needs drawing from a range of counselling styles (incorporating person-centred talk therapy, cognitive behaviour therapy, family systems, strengths-based, solutions focused and faith-based counselling as well as employee assistance program counselling and life coaching). I also work with trauma and focus on "What has happened to you", not "What is wrong with you". Where there is a diagnosis, I approach therapy with a view to 'living with' rather than being 'defined by' a diagnosis.
I work in a holistic way focusing on your health and wellbeing and the influence of your family and social systems. I also consider your biology; social interactions; psychological state and spirituality or worldview. We're not just one dimensional creatures, these elements all make up why you are who you are and understanding yourself is the key to working out what you want in life.
When working with couples and families, my role is to 'balance the alliance' and to be objective, acting as a facilitator of your interaction. My role is to create an environment where you can freely express what you need to and I 'contain' the session and your relational dynamic, challenging you to operate out of the best of yourselves.
If you are familiar with counselling approaches, my approach to couples' therapy is based on Dr David Schnarch's differentiation therapy; I draw from a family systems orientation and I also utilise some tools from the Gottman method. I tailor my therapeutic approach to the couple in from of me, and every partnership has a unique dynamic.
In style I am empathetic, authentic, warm, open-minded and intuitive. I engage you in two-way dialogue where you can experience saying what you need without fear of judgement, leaving you with a sense of being genuinely seen and heard.
So, what's stopping you from being well?
Emotional states have underlying issues such as fear, shame, anger, guilt or loss of identity. Maybe you feel that things are better left alone because the fear is that if they are revealed, you won't cope or it will get worse. This can lead to negative coping mechanisms such as avoidance (which builds up on the inside and can come out as illness or mental health concerns), addictions, anger, or a listless feeling of being stuck or powerless, merely surviving life.
However, your unconscious self already knows in many ways the very thing you fear – there is no hiding from it, it's whether you are controlled by it or you manage how you process the issues. It is brave and there is liberation in shining the light of examination and insight into the dark parts to brighten and free yourself.  You can heal what you reveal and not have to hide from what you don't see.
I can provide the contained therapeutic space to look within yourself, consider your options and empower your inner strength. Part of my role is to facilitate the pacing of your sessions and use my sense of self to tune into your individual needs each session – when to challenge you, when to hold the space for you to sit with feeling, when to guide and weigh up options, when to highlight patterns.
How I approach therapy
I believe an essential aspect of wellbeing is the concept of differentiation, which is the ability to be authentically ourselves in our close relationships. Healthy differentiation is balancing your need for autonomy and need for intimate connection, becoming more uniquely you, even when being in relationships that pressure you to conform to other's expectations. It's about being able to face yourself and others with integrity, operating out of the best of yourself.
I have a holistic approach including an interest in the field of epigenetics and the influence of genes on Psycho-nutrition and mood. Sometimes it's not all in your head! We can work on understanding factors such as sleep, nutrition, exercise, mindfulness and protective factors such as support systems to regulate stress and manage life better. In exploring your whole self, I may suggest you work with other allied health professionals such as an integrative GP, Psycho-nutritionist or naturopath.
I am registered with the Psychotherapy and Counselling Federation of Australia and Christian Counsellors Association of Australia.
The next step
Therapy can be short term or long term, and I will work with your needs and budget. I appreciate that finding the right therapist who is a 'good match' is very important, so I'm happy for you to have an initial call with me to ask any questions you feel you need, to assess if I'm the right person for you.
To make an appointment with Brisbane counsellor Sara Martin, try Online Booking – Mt Gravatt. Alternatively, you can call Vision Psychology (Mt Gravatt) on (07) 3088 5422.
Articles of Interest by Sara Martin