At Vision Psychology, Nicole Wimmer is a Psychologist experienced in providing counselling for surrogacy and related issues:
Nicole Wimmer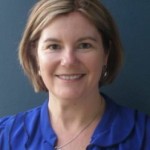 Nicole Wimmer has been a full member of the Australian Psychological Society for fifteen years. She has a special interest in working with individuals and couples going through fertility treatment, including options such as IVF, donors, and surrogacy. She has personal experience of IVF treatment.
Nicole's other area of expertise is in workplace health and rehabilitation, including vocational counselling and assessment; adjustment to disability and pain management; workplace stress and mediation; and presentation and performance anxiety.
Call 3088 5422 to make an appointment with Nicole Wimmer, or you can book online.