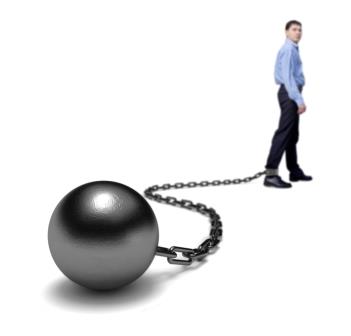 It seems simple: people are addicted to substances or other disruptive activities because of the substance or activity.
Drug users like drugs because of the effects of the drug; gamblers like gambling because of the thrill of the punt. Alcoholics like the bottle because of the highs derived from alcohol. I can see you thinking: You're not telling me anything new Mr Psychologist. Did you spend years at University just to learn something we all already know?
Why isn't everybody Addicted?
But wait, what if I told you that the reason for your addiction is not so straightforward. If indeed people did get addicted to the substance because of the substance itself, then wouldn't everyone be addicted? For example, most people would enjoy a casual bet with a mate that might sound like "I'll buy you a beer if Australia wins today." The number of casual bets placed for the Melbourne Cup race would indicate that most people do enjoy a bet once in a while. But does that mean that all these people get addicted to gambling?
Research indicates that while some activities might be pleasurable to most people, the likelihood of getting addicted to the behavior is actually dependent on other factors. The best way to illustrate this is through looking at an interesting experiment done on rats.
The more commonly used experiment to understand addiction involved a rat in a cage, with 2 bottles to feed on; one contained pure water and the other, water mixed with cocaine. The researchers found that over time, the rat, after feeding on both bottles, chose to feed exclusively on the bottle which contained cocaine. Eventually it died, leading researchers to conclude that addiction is dependent solely on the substance alone. In this case, because cocaine was more desirable, it was preferred and subsequently the source of addiction.
However, a Canadian psychologist claimed that the experiment was flawed – he suggested that several other important factors might have been omitted from consideration. He designed a similar experiment with a few adjustments. This involved changes to the number of rats, number of feeding bottles (which were equally distributed between the cocaine mixture and pure water) and toys for the rats to play with. At the end of the experiment, he noted that most of the rats (apart from an isolated few), eventually drank only the pure water.
The Real Reason behind Addiction
This experiment would suggest that addiction does not simply rely on the taste of a substance, the thrill of a decision or the sensation of an action. If that were the case, everyone who enjoyed gambling for example, would be addicted to gambling. In my opinion, all forms of addiction, be it pornography, shoplifting, alcoholism, gambling or drugs (the list goes on), fall under the umbrella of poor adaptation to one's environment.
How does one then not only place themselves in a healthy environment, as well as adapt well to it? A clinical psychologist is able to firstly help define that environment for you, and secondly identify certain negative thought or relationship patterns which might hinder you from adjusting well to it. It may well be that unresolved hurts or poor relationships might have led to the individual being unable to adjust and thrive. It could be deeply rooted issues, that require the help of a professional to be removed.
If you are struggling with an addiction today, I know that it can be a very disappointing, embarrassing and frustrating cycle. Many of my clients have expressed that to me in the past, but the good news remains – most have seen progress in stopping their addictions!
I would be very happy to help you through this situation and to also provide you with the right amount of support and direction in your journey. Remember, you are more than worth it!
Author: Joey Tai, BA (Psych) Hons, Master of Clinical Psychology.
Joey completed his Masters in Clinical Psychology in Australia and is able to help his clients with their addictive behaviours through utilizing a wide range of clinical approaches. Sessions with him are warm and non-judgemental.
To make an appointment try Online Booking. Alternatively, you can call Vision Psychology Brisbane on (07) 3088 5422.