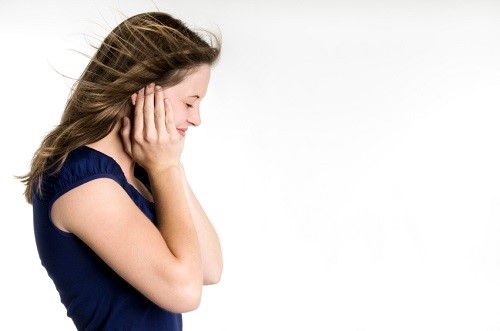 There is a common misunderstanding that only people with severe mental disorders hear voices – for example someone who has schizophrenia.
However, research has shown that as many as 10% of the population reports hearing voices.
Some people who do hear voices are able to function in their everyday lives. On the other hand, many others (particularly when under stress), report that the voices can be a very difficult aspect of their lives and cause them much difficulty in carrying out their everyday tasks.
When You're Under Stress
Hearing voices can be an indicator that your mental health is not in a good state. It might be a symptom of some form of psychological stress and if not managed and treated properly, could develop into something more severe.
Auditory voices can be experienced as being inside one's head, or from an external source. It might be a single voice or it might come in various types of voices. Either way, these auditory voices can sometimes be quite frightening if the content starts to become more accusatory or negative. Furthermore, if the voice begins to engage you in a conversation or talk about you negatively, this can be a very difficult thing to bear.
A Shameful Secret?
Many people who do hear voices choose to keep it private for fear of others thinking that they have a severe mental illness. There may be some perceived level of stigma attached to it.
Keeping this secret can be very stressful and tiring, and highly likely to cause the voices to increase in volume, frequency or become more negative.
Seeing a trained psychologist can be very helpful as it allows the individual to openly share about their experience with voices, without being judged or deemed as "crazy". Furthermore, psychologists who come from a clinical psychology background are well versed in working with people who do hear voices.
The Underlying Reasons
The goal through therapy is to allow the client to freely express themselves without being judged, as well as to uncover the underlying reasons as to why the individual might hear voices. There are many reasons why voices start to develop, and it could be an indicator of underlying anxiety or unresolved issues in your past.
If you are feeling affected by the voices in your head and would like to break your silence about this, please do not hesitate to see a psychologist. Many have reported that they feel much more positive after seeing a psychologist; a good portion of people report that the voices become less frequent or go away altogether. Achieving clarity in your thoughts and knowing which thoughts are realistic can help you function much better in your daily life.
Author: Joey Tai, BA (Psych) Hons, Master of Clinical Psychology.
Joey Tai is a Clinical Psychologist, who has previous experience working in the Royal Brisbane and Women's Hospital Mental Health Centre with patients who heard voices. Sessions with him are open, relaxed and non-judgemental.
To make an appointment try Online Booking. Alternatively, you can call Vision Psychology Brisbane on (07) 3088 5422.