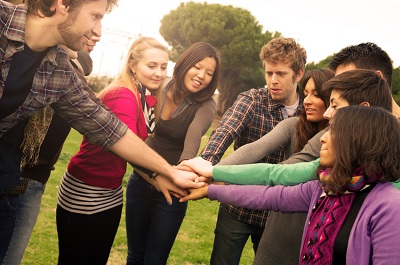 If you are keen to volunteer for Psychology Jobs at Vision Psychology or M1 Psychology, please read this information carefully.
Volunteering jobs are essential for employment in roles that require contact with the public. Lifeline crisis counselling is one of the most recognised volunteering programs; just like Lifeline we have created a unique and highly sought-after volunteer program.  Volunteers that are able to successfully complete our in-house training program are highly sought after by our company and other organisations for employment in roles such as clinic manager, community roles and psychology internships.
Our volunteering program is ideally entered when psychology students are in their second year of study so that students will have the necessary three years of placement experience when they finish their 4 year degree program. Psychology is one of the most competitive fields to enter, and only a small percentage of psychology students will end up as psychologists. The quality and variety of practical experience are the factors that make the most difference in whether you will offered an interview for a postgraduate degree program or a job interview.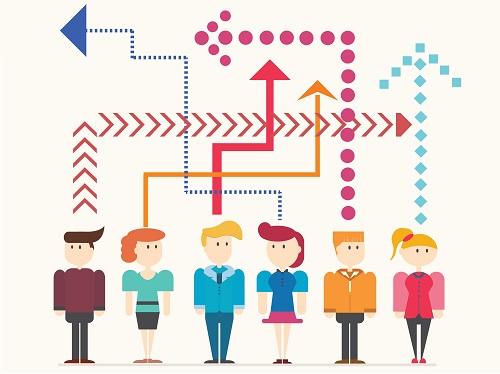 Our volunteering placements and casual jobs are also highly competitive with only about 20% of our volunteer staff making it through to employment with us. Different from university we are seeking practical, on-the-job skills such as the emotional intelligence to manage a team of 60 very experienced psychologists and several thousand client enquiries for help a week.  The capacity to organise communication data in all its forms is essential as texts, emails, face-to-face or phone communications are all used by our clients. Tech skills are important as everything is managed through a complicated system of computer programs.
Our psychology service is often more available and responsive than public hospital mental health services, as we are open 7 days a week and 12 hours a day. Psychologists are skilled in providing crisis support whether it is within a government run facility like a hospital, or in a private centre like Vision or M1 Psychology. Often psychologists work within public hospitals and in our clinic after hours in a similar way to specialists who may work in both private and public health systems. Because we are back up private service to the public mental health system, we need very skilled staff answering our phones, helping at the front desk, and supporting our psychologists.
Psychology reception jobs are few and far between because a psychologist's income is not like a doctor. Psychologist's full time wages in Australia range from $50,000- 90,000 pa. There are no recognised psychology reception training courses in the world, because psychologists generally do their own reception and work without someone at their front desk.
Psychology degrees do not cover business administration, so many psychologists are not trained adequately in business management when they enter the workforce. Our service provides psychologists with that training on-the-job as they are fully supported by administration staff when they start at our clinic. Our paid staff are experts on Medicare, data management, customer service and working in a team. Because of the intellectual demands on our administration staff, the job is not suited to everyone. We believe it is a good idea to find out if you have the necessary practical skills – or even like the job – by having you join us as a volunteer. Sometimes psychologists enter postgraduate training before they realise the job is not for them; rarely do psychology students have collegial contact with practicing psychologists. In our clinic, there is a fantastic opportunity to work alongside some of Brisbane's most experienced and skilled psychologists.
For some volunteers, the experience of working in psychology administration helps them to define their career goals and occasionally that may be in areas other than psychology. Many of our volunteers have moved successfully into social work, community services, business and management roles after completing part or all of our training program.
Because of the high demand for psychology volunteering positions within our clinic and the lack of information provided at university about the practical side of working in psychology, we have created a series of workshops for students. These workshops will be with psychologists who are highly recognised in their respective fields.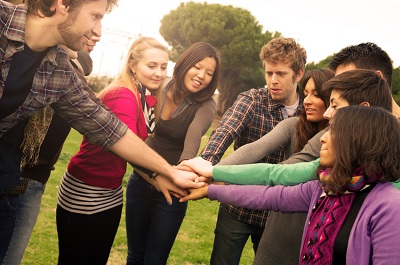 Our recruitment process for volunteers favours those who have completed our workshops and met with our psychologists. Meeting you in a training environment is a great way to learn about your interests, and for students to see our clinic and ask questions. In order to be eligible for applying for volunteering with us you will need to have participated in a workshop with Dr Amanda White and Vivian Jarrett, so that we will have met you.
Those who have attended many workshops are likely to become known to us and this is the easiest way for us to become acquainted. Follow the link to our page on our Undergraduate Psychology Training Workshops. In the workshops we will be teaching you the range of practical skills that we feel are missing at university – skills in self development and self management, skills in communication, skills in counselling techniques and applications, evidence based practice, information on mental health, philosophy and thinking outside the box.
Having equipped yourself with knowledge, met us and developed a relationship, then the next step is to apply for job with us! We look forward to meeting you soon.