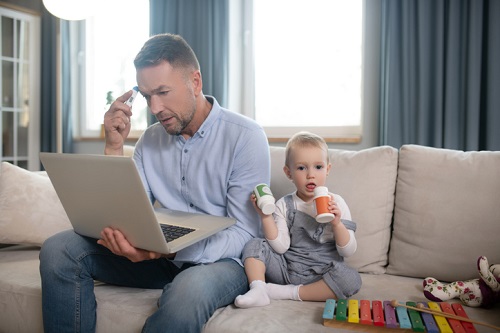 Everyone experiences stress at some time or another; it's a natural response of the brain and the body to any type of challenging situation be it physical, mental or emotional.
More often than not, stressful situations are resolved in the short term and our mental and physical states can recover to normal functioning. However, prolonged exposure to stressful situations creates a condition of chronic stress.
Stress isn't Always Bad
In the short term, stress is not necessarily a bad thing. In non-threatening situations stress can function as a motivator and increase our cognitive abilities. In life-threatening situations stress is the physiological mechanism that signals to our bodies imminent threat and the need to flee to safety (the fight or flight response).
The physiological events that rapidly follow this warning signal include an increased heart rate, faster more rapid breathing, muscle tension, greater blood flow to peripheral muscles such as arms and legs, and reduced blood flow to the brain (thus cognitive abilities are depleted and chronic stress may be toxic to our brains).
Chronic amounts of this type of stress places incredible demands on your body and may contribute to health problems such as headaches, chest pain and heart palpitations, disturbed sleep, skin rashes, heart disease, diabetes, high blood pressure and lead to the development of mental health conditions like depression and anxiety.
Importantly, chronic stress can compromise our immune system making us more susceptible to illnesses, bacteria and viruses that our bodies might otherwise be able to defend against. Given the current threat of COVID-19 maintaining a strong, healthy immune system is paramount to all.
The difference between stress and anxiety is that stress is a response to a threat situation (such as COVID-19) and anxiety is a reaction to the stress.
Tips for Managing Chronic Stress
There are many ways that stress can be managed, and the concurrent negative health effects reduced or avoided. These include:
Recognising that you are experiencing stress responses including moodiness, agitation, arguments with others, increased use of alcohol and other substances, fatigue, feeling depressed or sad.
Speak to a health professional such as your GP, a psychologist or a counsellor.
Spend time in the sun. Research has found that sunlight can help improve mood. Start the day by drinking your morning tea or coffee outside in the sun.
Do some gardening! Research has also found that gardening is beneficial to our health; plant seeds, do some weeding, mowing or pruning. Maybe sit on the grass and read a book or write in a diary.
Regular physical activity has been clinically proven to improve mood and contribute to wellbeing and good health. Be creative with how you exercise. There are many work out suggestions and schedules to be found online.
Engage in relaxing activities. These may include a soak in a warm bath, listening to music, mediation and mindfulness activities (the internet can provide a vast selection of these types of activities).
Create routine in your life and set goals. Set yourself a schedule of tasks that you would like to achieve.
Stay connected with friends and family. Lack of social connection is closely linked with feelings of depression and other negative health effects. In the event of social isolation maybe you could organise skype dinners, chats, card games, exercise sessions etc with family and friends.
Our team at Vision and M1 Psychology are dedicated to helping you manage isolation, the effects of stress and uncertainty.  We want the community to proactively seek counselling as a stress release. Most of our clients seeking isolation counselling will not usually have a mental health condition or be seeking counselling under normal circumstances – but these are not normal times.
If you would like to manage your stress differently or if you want to buy a package for social isolation counselling for yourself or someone you are worried about, please contact our Manager Kaitlyn via text on 0431 283 845. Kaitlyn will let you know which of our counsellors might be next available, show you their profile and set up your first appointment.
If you are kindly offering to pay for someone else's sessions, we will need the person's contact details so we can connect the service for them to use. The 30 minute sessions cost $60 and the packages can be more economical depending on your needs.  As the services are used, we issue the receipt to the recipient at any time in the future.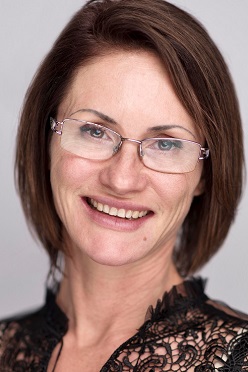 Author: Dr Nicole Hess, B Psych (Hons), MPPSY, PhD.
Having recently completed a Master of Professional Psychology (MPPSY), Nicole Hess is trained to provide psychological assessment and evidence-based therapies. She works with children, adolescents and adults in individual therapy.
To make an appointment try Online Booking. Alternatively, you can call Vision Psychology Brisbane on (07) 3088 5422 or M1 Psychology on (07) 3067 9129.