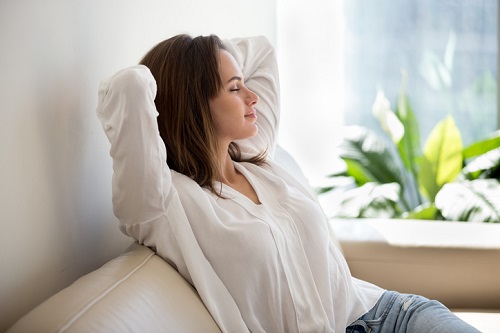 Thoughts, feelings and behaviours: if you are human and alive, you have them.
Sometimes they are pleasant, beautiful and constructive. Sometimes they are painful, scary, depressing and destructive. That is normal.
But sometimes we get stuck in patterns of negative, painful and destructive thoughts, feelings and behaviour that causes us significant distress.
Battling with these thoughts, feelings and behaviours uses a lot of our mental and emotional energy and can interfere with our relationships, our performance at work and our health.
Have you spent a lot of time and money on psychotherapy or self-help books, yet you still feel stuck in unhealthy habits? Unfortunately, verbal insight and understanding do not always lead to actually changing self-destructive behaviours (eg procrastination, emotional outbursts, addictive patterns or self-harm) or removing distress. Knowing why you are depressed, anxious, or feeling emotional pain doesn't necessarily make you feel any better.
However, if you take action – engaging with friends, exercise, pursuing a hobby or creative activity, doing meditation or yoga, or even getting chores done – you will probably have a different experience.
By being present (Mindfulness) whilst you are taking action, your mind will focus more on what you are experiencing in the moment and less on worrying thoughts about the future or the past. Understanding what is most meaningful to you in life (such as your health, family, or work) and committing to taking specific, manageable actions to achieve your goals in these areas can put you back in the driver's seat of your life.
Acceptance and Commitment Therapy
Acceptance and Commitment Therapy (ACT) is an action-oriented approach to psychotherapy that stems from traditional behaviour therapy and cognitive behavioural therapy; it combines principles of Mindfulness with techniques of motivation and behaviour change. Clients learn to stop avoiding, denying, and struggling with their inner emotions and, instead, accept that these deeper feelings are appropriate responses to certain situations that should not prevent them from moving forward in their lives.
With this understanding, clients begin to accept their challenges, painful situations and hardships and commit to making necessary changes in their behaviour, regardless of what is going on in their lives, and how they feel about it.
ACT aims to help you to stop battling with your thoughts, feelings or situations, and to rather have awareness of them, acknowledge that they exist, and to accept that they exist – and then, very importantly, to engage in actions that are aligned with your values.
The core principles of ACT are:
ACT therapists use exercises to help you remain present and focused on your present thoughts and feelings, rather than trying to avoid them. Feelings are momentary, changing experiences in our bodies and minds. However, we often develop judgments about these feelings, feeling threatened by their presence and driven through fear to "fix them" or to avoid or escape from them.
By being aware of your thoughts and feelings and physical sensations and acknowledging their presence, rather than feeling helpless or trying to distract yourself, you may realize that they are not going to kill you and that they will eventually pass. Watching feelings rise and fall in your body, gives you a sense of them as transient experiences, rather than as who you are in essence.
Acceptance is often confused with passivity. In ACT terms, acceptance means "being willing to experience the present moment, even if it's not what we would have chosen"; giving permission for thoughts, feelings and physical sensations to be present.
This also means accepting your life experiences, traumas and history, and that you can never completely get rid of or make up for experiences of suffering. Being willing means you no longer avoid or battle against uncomfortable thoughts, feelings, or situations by zoning out, not showing up, addictions, anger, or procrastinating.
Your thoughts, feelings, and sensations are not who you are. They are thoughts and feelings.
ACT includes mindfulness, imagery, and language-based exercises to help you connect with your "observing self" so you can observe your thoughts and experiences from a more objective vantage point. ACT aims to teach you that you do not have to act on or react to your thoughts and feelings, but to act on what is actually happening in the present moment and in accordance with your values.
Defining Your Core Values
Core values are the things in life that are most meaningful to us and that enrich our lives. Our core values are the things that you really care about and that you want your life to be about, to be part of your identity. They include such things as "health and fitness", "being authentic", "being reliable and trustworthy", "connecting with my loved ones" etc.
We often get so overwhelmed with our thoughts and feelings or the situations we face, that we lose touch with what really makes us fulfilled.
Even if you know that "I want to be a good parent," your day-to-day behaviour and actions may not reflect this because you are caught up in a battle to fight or escape from your thoughts, memories of trauma, feelings or situations. We get caught up with feelings over past traumas or anticipated future threats.
ACT therapists use imagery and writing exercises to help clients define their individual core values and gain motivation to reconnect with activities and people that enhance these values in their lives.
Committing to Motivated Action
It all comes down to the action we eventually take. Our thoughts and feelings are not going to change our actual environment or the experiences we will have. We do not have any control over our thoughts and feelings (and we should not get stuck trying to), but we do have choices and can make decisions on how we will act. And if we act in a way that allows us to live our core values, we will most probably live a meaningful, authentic life.
In ACT, therapeutic exercises focus on setting manageable, attainable, meaningful goals. It encourages the client to commit to taking specific, small steps that get you closer to your larger goals. The focus is on taking action towards your values and not the actual result or goal being reached. The aim is not to feel happy and free from worries or pain, but to live a full life despite the anxiety or pain.
Who Can Benefit From ACT?
ACT, also known as Acceptance and Commitment Therapy, is a short-term intervention approach that has been used successfully in the treatment of addictions, chronic pain, anxiety and panic disorders, obsessive thoughts, eating disorders, depression and post-traumatic stress. I have found ACT principles to be helpful in couple's therapy as well as in sex therapy; I use ACT principles and interventions with almost every client to help them tolerate uncontrollable, stressful situations and focus on what they can change. ACT can create a basis for hope and help you tolerate the pain of changing.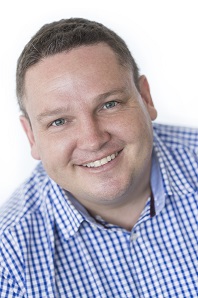 Author: Willem van den Berg, B SocSci (Psychology & Criminology), B SocSci (Hons) (Psych), MSc Clinical Psychology.
Willem van den Berg is a Brisbane Psychologist with a compassionate, positive and non-judgmental approach, working with individuals, couples and families. His therapeutic toolbox includes evidence-based therapies including Clinical Hypnotherapy (Medical Hypno-Analysis), CBT, ACT and Interpersonal Therapy. William is fluent in both English and Afrikaans.
To make an appointment try Online Booking. Alternatively, you can call Vision Psychology Brisbane on (07) 3088 5422 or M1 Psychology Loganholme on (07) 3067 9129.