Whether you have a diagnosis of postnatal depression or not, does not change the fact that this is a significant period of upheaval in a person's life.
Your distress is real and the right kind of support can help, regardless of the labels we use to describe it.
The postnatal period is a phase of adjustment in which additional physical and emotional demands are placed on a new or existing parent. Your own expectations of being a good parent, in addition to societal and other pressures can make this an overwhelming and challenging time.
During this time, you will likely experience exhaustion from the physical demands of caring for a baby together with a range of intense emotions including excitement, happiness, sadness, and apprehension.
Feelings of overwhelm and tearfulness are not uncommon soon after the birth of a baby. It is a time when everything is new and challenging, and new roles within a family are being formed. It can be difficult to ascertain whether your reactions and emotions are within a 'normal' range, given your situation is radically different to what you have experienced before.
How Long Does it take to Adjust?
So what constitutes a normal period of adjustment and when should you think about seeking help?
There is no single right answer to this question. While there is overlap between some of the changes that come with having a baby and the symptoms of depression (eg disrupted sleep, anxious thoughts, social withdrawal, and increased stress), it is important to monitor the degree to which this impacts your capacity to look after yourself and your baby.
Speaking to a professional can give you a chance to 'check in' to ensure you are looking after yourself. Being offered tools to assist you in coping through this time can be useful. Often parents are pressured into prioritising their babies and neglecting their own needs. Therefore keeping in touch with your own wellbeing is as important during this time as any other.
Common Challenges with a New Baby
What are some factors to consider, that can make this period of adjustment difficult?
Social isolation and/or lack of support;
Sudden changes in pregnancy hormones following delivery;
Difficult pregnancy or childbirth experiences;
Sleep deprivation;
Previous experience of depression or family/personal history of mental health difficulties;
Difficulties in family and/or partner relationships;
Financial hardship;
Stressful life events, such as a death in the family,  job loss, or past unresolved grief;
Experience of abuse in childhood or our own experiences of being parented;
Unworkable expectations of parenthood;
Certain character traits eg perfectionism;
Nutritional deficiencies.
Feelings of guilt and inadequacy are common in postnatal depression, which is compounded by social expectations about parenthood.
Women's accounts of postnatal depression have been associated with a conflict between their own identity and the cultural scripts of motherhood that can exist in societies (eg to always be selfless and self-sacrificing). Comparisons between themselves, others, and with how parenthood is represented in the media, can also acerbate feelings of inadequacy and hopelessness.
Postnatal depression can cause women to have difficulties bonding with their babies; while other women with postnatal depression may not have this particular challenge.
It is important to understand that this does not reflect on your ability to be a good parent for your child. Tailored support depending on the needs of the parent is important to enhance the wellbeing of all involved.
Parents can find support and comfort in a variety of different ways: their partners and families; friends; parents groups; child health support and/or talking therapy with a psychologist.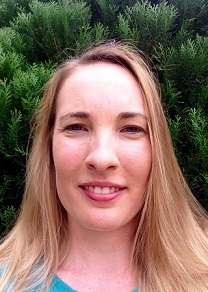 Author: Dr Anna Woodall, B Psych (Hons), D Psych (Clinical), MAPS.
Dr Anna Woodall has a Doctorate in Clinical Psychology from the University of East London, and over 10 years of experience delivering psychological support and mental health research in Australia and the United Kingdom.
Dr Woodall is currently on extended leave
To make an appointment with Brisbane Psychologist Dr Anna Woodall, try Online Booking – Wishart. Alternatively, you can call Vision Psychology (Wishart) on (07) 3088 5422.