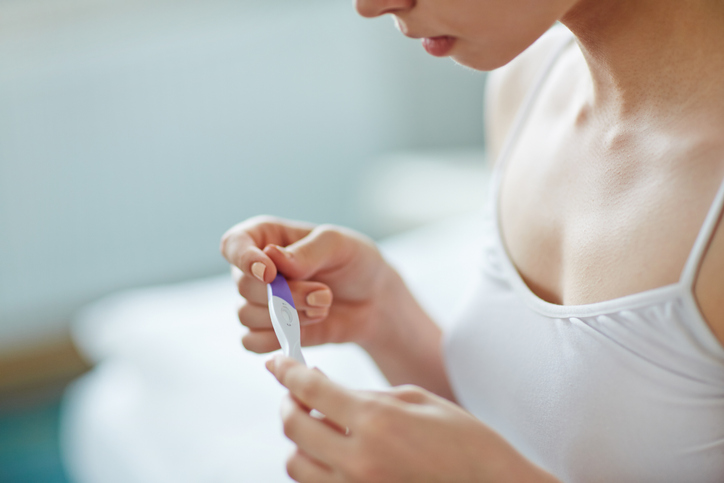 Unintended adolescent pregnancy is commonly associated with poor social, financial, psychological, and medical health outcomes.
Contraception is extremely important in preventing unintended adolescent pregnancy and should be discussed openly with teenagers who report they are having sex.
Long-acting reversible contraception (LARCs) are highly effective and underutilized and should be promoted by GP's.
Emergency contraception is readily available at most pharmacies without the need to see a doctor, and should be discussed openly.
Very careful education and counselling is needed to help adolescents decide on the management of their unintended pregnancy. Modern abortion is safe and well tolerated but the teenager's ability to give informed consent must be respected.
Adolescents who decide to continue with their pregnancy should be supported and efforts made to help them complete their education.
Contraception is more than just condom and "the pill" – long-acting reversible contraceptives (LARCs) such as the subdermal implant and intrauterine device are underutilised. They are >99% effective (in comparison "the pill" is 93% effective with typical use) and are "set and forget" for 3-5 years.
Adolescents have very poor medication adherence compared to other age groups, and the contraceptive pill relies on perfect adherence for effectiveness.
Condoms are the ONLY contraception that also prevents STIs and should be discussed with teenagers who report they are having sex.
Emergency contraception – this is a single pill which is effective up to 5 days, but should be taken as soon as possible after unprotected intercourse. They can be accessed at any pharmacy for about $30, WITHOUT the need of a prescription.
Early recognition of pregnancy and early planning is important to ensure a good outcome. The young person should be provided information in an easily understood way and guided with their decision making in a supported way. They should be referred to the appropriate provider (e.g., termination service, antenatal care service +/-adoption service) as early as possible.
Modern termination of pregnancy is a very safe and well tolerated procedure. It can be carried out at home using medication that induces a miscarriage or in a clinical environment. EARLY REFERRAL IS KEY, as the gestational age affects both the practical and the legal aspect of the termination procedure.
If the young person decides to continue their pregnancy, they should be provided information and they should understand how it will impact their life. They should be referred to an antenatal care provider and encouraged to have regular follow up. Healthy lifestyle should be promoted such as cessation of alcohol/smoking/drugs, nutritious diet, regular exercise and nutritional supplements (folic acid, iodine). Options regarding their education should be discussed, every effort should be made to keep them in school.
Author: Abbey Sawyer Sexologist, MAAPi, PostGradDipPsych, BPsychSci, BCrim.
Abbey is a Sexologist who is near completion of her Master of Science in Medicine degree, specialising in psychosexual therapy. Abbey is passionate about the interlink between psychological health and sexuality, and enjoys supporting people of all ages, genders, and cultural backgrounds to enrich their sexual lives and improve their mental health.
To make an appointment try Online Booking. Alternatively, you can call Vision Psychology Wishart on (07) 3088 5422
References
Mann L, Bateson D, Black K. Teenage Pregnancy. Australian Journal of General Practice. 2020;49(6):310-316.
Faculty of Sexual and Reproductive Health. FSRH CEU Statement: Contraceptive Choices and Sexual Health for Transgender and Non-binary People [Internet]. 2017. Available from: https://www.fsrh.org/documents/fsrh-ceu-statement-contraceptive-choices-and-sexual-health-for/contraceptive-choices-and-sexual-health-for-transgender-non-binary-people-oct-2017.pdf
Taddeo D, Egedy M, Frappier J. Adherence to treatment in adolescents. Paediatrics & Child Health [Internet]. 2008 [cited 14 May 2022];13(1):19-24. Available from: https://www.ncbi.nlm.nih.gov/pmc/articles/PMC2528818/#:~:text=Rates%20of%20adherence%20in%20the,prescribed%20doses%20of%20inhaled%20medications.
Black K, Hussainy S. Emergency contraception: Oral and intrauterine options. Australian Journal of General Practice [Internet]. 2017 [cited 14 May 2022];46(10):722-726. Available from: https://www.racgp.org.au/getattachment/2e03346b-631e-4bab-9e7d-256fecfcd77c/Emergency-contraception-Oral-and-intrauterine-opti.aspx
Mazza D, Burton G, Wilson S, Boulton E, Fairweather J, Black K. Medical Abortion. Australian Journal of General Practice [Internet]. 2020 [cited 14 May 2022];49(6). Available from: https://www1.racgp.org.au/ajgp/2020/june/medical-abortion