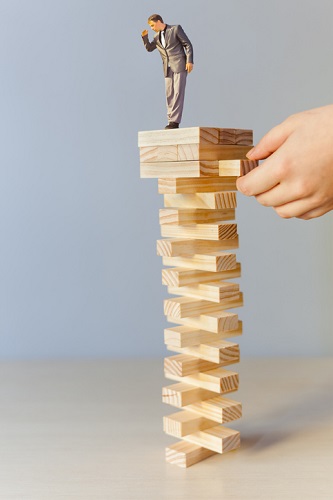 For there is nothing either good or bad, but thinking makes it so"
Cognitive Behavioural Therapy (CBT) is one of the most widely used and extensively researched approaches to psychotherapy.
It is one of the "top-down" approaches to therapy, utilising thinking and logic to create change in one's feelings. CBT aims to help clients recognise and modify their unhelpful belief/s by utilizing CBT skills in everyday life.
CBT combines both cognitive therapy and behaviour therapy:
Cognitive therapies aim to change the way a person thinks about an issue, as a result influencing their feelings.
Behaviour therapy – like the name suggests – aims to alter a person's behaviour and habits, thereby reducing unwanted feelings.
CBT emphasises the relationship between an individual's thoughts, behaviours, and feelings, where a change in either thoughts or behaviour could influence the other two aspects.
A Definition of Cognitive Behavioural Therapy
In simple terms, CBT teaches individuals the skills to be aware of the power of their thoughts.
More importantly, it is learning to be aware of every little thought that pops up in their heads, because often small thoughts have a big underlying meaning and belief.
Once an individual masters the skill of identifying negative thoughts, he/she will learn to challenge those thoughts, eventually in a daily manner.
Depending on the person's situation, negative thoughts might be dissected to identify the underlying belief that caused them; finally, these negative beliefs are challenged and replaced.
In short, CBT aims to teach people that it is possible to have control over their thoughts, feelings and behaviours.
Some of the core processes of CBT include:
Psychoeducation
Relaxation training
Thought records
Behavioural activation
Exposure therapy
Downward arrow
CBT is commonly used in a wide range of disorders such as substance use disorder, depression, insomnia, etc. However, research demonstrates the strongest support for its efficacy for anxiety disorders, somatoform disorders, bulimia, anger control problems, and general stress.
Once an individual masters CBT, it is expected that he/she will be more resistant to the effect of negative thoughts, resulting in more positive feelings, thoughts, and behaviours. As time goes on, with more practice, rebuking and challenging negative thoughts becomes much quicker and easier.
However, while CBT is an effective therapy and a great technique to learn in the long term, it may take months or longer to challenge and overcome your unhealthy way of thinking and actions.
CBT may also not be the best therapeutic approach for people who have sustained any sort of brain disease or injury, or are in severe distress, as it requires rational thinking. In these situations, psychologists might utilise "bottom-up" approaches instead, such as Emotional Freedom Techniques.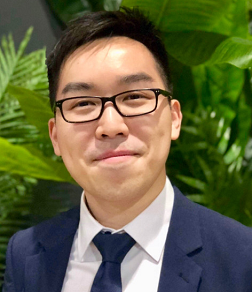 Author: Christopher Lee, B Psych Science (Hons); Masters of Psych (Clinical); MAPS
Christopher Lee is a Brisbane psychologist with a keen interest in helping teenagers and young adults with trauma, behavioural and relational issues. In addition to speaking English, Cantonese and Mandarin fluently, Christopher uses evidence-based therapy techniques such as CBT, ACT, EFT, and DBT.
To make an appointment with Christopher Lee try Online Booking. Alternatively, you can call M1 Psychology Loganholme on (07) 3067 9129 or Vision Psychology Wishart on (07) 3088 5422.  
References:
Beck, A. (1989). Psychiatry: cognitive therapy for depression and panic disorder. The WesternJournal of Medicine, 151(3), 311.
Beck, J. (1995). Cognitive therapy?: basics and beyond . New York: Guilford Press.
Hofmann, S. G., Asnaani, A., Vonk, I. J., Sawyer, A. T., & Fang, A. (2012). The efficacy of cognitive behavioral therapy: A review of meta-analyses. Cognitive therapy and research, 36(5), 427-440.
Cristea, I. A., Vecchi, T., & Cuijpers, P. (2021). Top-down and Bottom-up Pathways to Developing Psychological Interventions. JAMA psychiatry.