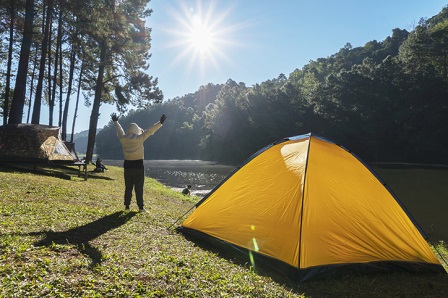 What is mental fatigue?
We all know what it is to be tired and stressed at the end of the day – it is hard to think clearly, be motivated, speak to our family members kindly, or actually get to sleep due to an over active brain.
But what if it was like that day after day, and the symptoms only got worse?
How Mental Fatigue Can Affect Us
It is hard to be positive when we see no way out. If we had choices – well – that would be better. But sometimes we don't feel we have choices. We can develop mental fatigue that isn't resolved by going to bed and hoping tomorrow will be better.
In the frantic world that we live in, student and family life can seem as though we are on this never-ending treadmill. It can affect our ability to work. But an over-tired, over-stressed brain can also quickly become a depressed brain, an unhappy brain, and sometimes a mentally-ill brain that can no longer see things clearly. Data from Street Smarts (QG) states being awake for about 17 hours has a similar effect on performance as having a blood alcohol content of 0.05 while driving.
Medical News Today describes any tiredness that persists for a long time can be termed chronic, but medical papers and guidelines set chronic tiredness as being fatigue that lasts at least 6 months.
A diagnosis of chronic fatigue syndrome (CFS, also known as myalgic encephalopathy or ME) is made when tiredness persists for more than 4 months and cannot be explained by another diagnosis. A visit to your GP to rule out other causes is always a good option here. Symptoms can include: difficulty with sleeping, muscle and joint pain, headaches, painful lymph nodes, sore throat and low immunity, not thinking clearly, physical exertion is almost impossible and makes symptoms worse, general malaise, dizziness and nausea and differing heart rates.
What are some of the symptoms of excessive mental fatigue?
Chronic mental fatigue often creeps up and makes itself known when you least expect it. Think driving home or walking home with tears running down your face, losing your temper as you walk in the door for some minor mishap, feeling that everything is quite surreal and distant and that what is happening around you isn't real (dissociation).
Often our reaction is to tell ourselves to "buck up" and think of all the good things we have – a job, a family, a car, some money in the bank. We think if we try harder and try to please people better it will all line up for us. But often we are just buying time.
And we haven't even yet discussed the role of social media yet …
So, what can we do?
Chris Myers, a start-up founder, states:
No matter what you're facing, there are only three paths forward. First, you can work to change it by putting whatever influence you have to use. Second, you can recognize that the situation cannot be changed and simply learn to accept it. Third, you can choose to remove yourself from the situation. Granted, leaving problems behind isn't always possible, but in the case of most work-related and day-to-day stresses, you have the ability to simply walk away or change the way you do things."
Have you had a holiday recently? If we are really mentally fatigued, such as when our brain is running our body clock as if we still had to be at work/keep up our schedule, it can take until the second week of holidays before your brain will let its guard down. The third week is really the holiday!
Overcoming Mental Fatigue
Our brain can create new neural pathways. Exercise, deep breathing and progressive muscle relaxation can bypass our thoughts and create new ways of relaxing. We can re-program our brains by new learning, new habits, new ways of thinking and relating. We can create choices for ourselves, so that we don't feel hemmed in any more. Going on a retreat is often more restful than a busy holiday.
And when all else fails, we can use naturally occurring substances to assist us to sleep and stay asleep.
Only one generation has passed since we worked 9 to 5, and had 6-week holidays camping at the beach (even if we did have to go without all the mod cons like hot showers and flushing toilets!). We enjoyed the great outdoors, getting back to nature, and just relaxed by doing nothing. Often one parent stayed at home while the other parent worked. And we did it all on one salary. What have we lost?
Author: Vision Psychology
References:
Mental fatigue: costs and benefits. Brain Res Rev. 2008 Nov;59(1):125-39. doi: 10.1016/j.brainresrev.2008.07.001. Epub 2008 Jul 9.
Medical News Today : What to know about chronic fatigue syndrome. (Medically reviewed by Stacy Sampson, DO on April 8, 2010 — Written by Sy Kraft)