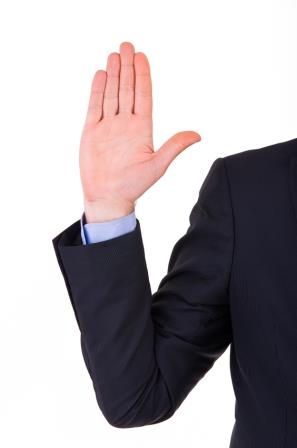 Assertiveness is a communication style that allows you to express your opinion in a clear and direct way. Assertive communication acknowledges and respects the needs and rights of yourself and others.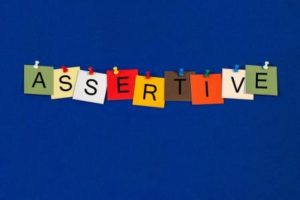 Learning to be an assertive communicator can sometimes be confusing or challenging because, like aggressive communication it involves standing up for yourself. When learning to be an assertive communicator it can be helpful to first understand other modes of communication:
Aggressive communication: Is intimidating, forceful and does not consider the needs, rights or feelings of others. It can involve shouting, yelling or physically abusing others, threatening people and bullying, intimidating or ignoring the rights of others to get what you want. Communicating aggressively can feel powerful and seem effective because others may fear you and do what you want them to. This approach to communicating and meeting needs however does not facilitate true collaboration, nor promote the health of the relationships involved. It can even motivate others to undermine you in covert ways, or plot to 'bring you down'.
Example: A customer at a restaurant orders his steak rare. The waiter gives him a well-done steak. The customer yells at the waiter saying 'You are an idiot! Did you not hear me order my steak rare? Take this back and get me a new one'.
Passive communication: Is submissive, deferent and tends to mean compliance with the wishes of others. Passive communication tends to involve not standing up for your rights, not setting boundaries, putting others needs and rights before your own, difficulty saying no and conflict avoidance. This communication style can lead to reduced feelings of self-worth.
Example: An individual is asked by her colleague if she can finish the filing before she goes home for the day. The individual doesn't really have time but says yes even though she has to go to a meeting, follow up on phone calls, order office materials and write a letter all before she goes home.
 Passive-aggressive communication: Is a style of communication in which you appear passive or even pleasant on the surface but you are really acting out anger in a subtle, indirect way. It can involve muttering to yourself rather than confronting the person or issue, using facial expressions that don't match how you feel, withdrawing love and affection, using sarcasm or humour to be nasty or hurtful.
Example: A child is annoyed by what her mum is telling her so she says 'fine' and withdraws from the argument. She uses this phrase to express her anger indirectly and to shut down direct, emotionally honest communication.
The assertive style of communication allows you to clearly and openly express your needs, wants, feelings and opinions in a way which is respectful to yourself and others. The advantages of using assertive communication, over other communication styles, in dealing with others include:
Your needs, wants and feelings are more likely to be understood
You are more likely to get what you want
People respect open and honest communication
No one's feelings are hurt intentionally
Both parties are more likely to feel respected and heard
You experience fewer negative conflicts
You are more likely to feel independent and in control of your own life
Improved confidence and self-worth
Relationships may be strengthened
Increased job satisfaction and professional opportunities
Decreased levels of anxiety and tension
Developing your assertive communication skills
Like any other skill, assertiveness takes time to learn and develop. It involves making changes to your thoughts, beliefs and behaviour and learning to value your own worth. Some suggestions to start you on your journey to more effective communication include:
Decide that you want to be an assertive communicator, develop goals and commit to a plan for putting your knowledge and skills into practice.
Explore your own beliefs. Do you think you have a right to your feelings? Work on giving yourself that right. It is okay to feel angry, to say no, to ask for help and to make mistakes.
Once a plan has been developed, it can be useful to practice the skills alone or in a supportive environment. Role playing with a friend or family member may be helpful to gain constructive feedback on content, body language and tone of voice.
Before communicating your message, determine what outcome you are hoping to achieve or what you are hoping to avoid.
Communicate your message in a clear, concise and factual manner. Start by describing the situation, express what you think and feel, specify your request and specify the positive and negative consequences.
Respect the wants, needs and feelings of others.
Use 'I' statements such as 'I feel upset'. This allows you to take ownership in expressing your thoughts and feelings rather than making the statements accusatory such as 'You never listen to me'.
Maintain direct eye contact, keep an open and relaxed posture and ensure your facial expression is congruent with your message.
When saying 'no,' be decisive and explain why you are refusing but don't be overly apologetic.
Listen and don't interrupt
Take a problem solving approach and seek solutions that will meet both your needs and the needs of the other person.
Being assertive means being able to effectively communicate your thoughts and feelings and advocating your rights and needs without violating the rights of others. Assertive communication increases your likelihood of getting what you want, avoiding conflict and maintaining good relationships. Learning to be assertive takes time and practice. Having the support and guidance of a friend, family member or therapist can help assist you in integrating these skills into your everyday communication.
Authors: Vision Psychology
To make an appointment try Online Booking. Alternatively, you can call Vision Psychology Brisbane on (07) 3088 5422.
References
Balzer-Riley, J. (2012). Communications in Nursing, (7th ed.). St Louis, MO: Elsevier Mosby.
Bolton, R. (1986). People skills: How to assert yourself, listen to others and resolve conflicts. New York: Simon & Schuster.
Kolb, S. M., & Stevens Griffith, A. C. (2009). "I'll Repeat Myself, Again?!" Empowering Students through Assertive Communication Strategies. Teaching Exceptional Children, 41(3), 32-36.
Morrissey, J., & Callaghan, P. (2011). Communication Skills for Mental Health Nurses. Birkshire: Open University Press.
Smith, M. J. (1975). When I say No I feel Guilty: How to Cope Using the Skills of Systematic Assertive Therapy. New York: Bantam books.
Sundel, S., & Sundel, M. (1980). Be Assertive: A Practical Guide for Human Service Workers. Beverly Hills, CA: Sage Publications.