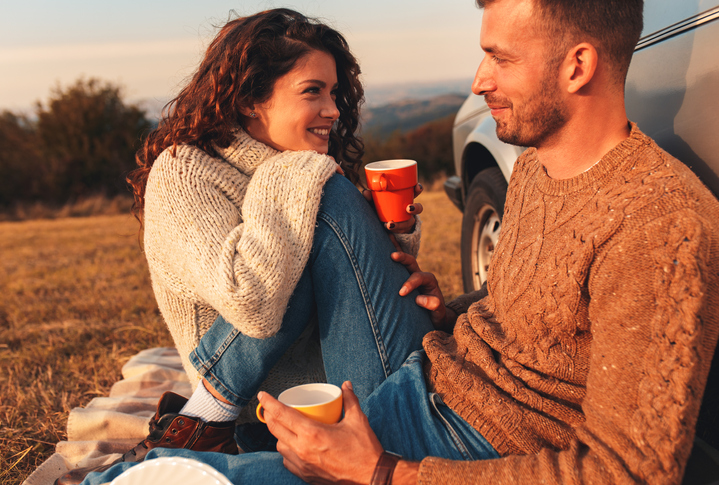 What is borderline personality disorder (BPD)?
Borderline Personality Disorder (BPD) is a mental health disorder that affects how a person thinks, feels, and interacts with others. BPD is often diagnosed in people who have experienced early childhood adversity or trauma and is often referred to as a "trauma disorder", however not everybody diagnosed with BPD will experience early trauma. People with BPD often struggle with intense emotions, unstable relationships, fear of abandonment, experience of derealisation and a distorted sense of self. As a result, these symptoms can make dating and maintaining healthy relationships a little more challenging, but with the right support, people with BPD can thrive and maintain healthy relationships.
Dating and borderline personality disorder-
A significant challenge associated with dating when diagnosed with BPD is the intense fear of abandonment often experienced by those with BPD. People with BPD often report having a deep-seated fear of being rejected or abandoned, which may cause instability and heightened conflict within a relationship when experiencing real or perceived abandonment. This can put a lot of strain on a relationship, and it is important that the person living with BPD has a supportive partner who is educated on BPD and aware of abandonment triggers.
Another challenge of dating with BPD is the tendency to idealize or devalue partners. People with BPD often have a black-and-white view of the world, and may experience splitting, which can cause them to see their partners as either perfect or terrible in a split moment. This can lead to a lot of confusion and frustration in relationships and increase the likelihood of conflict and arguments.
People with BPD may also struggle with emotional dysregulation, which can cause them to have intense emotional outbursts, mood swings and mood instability. This can be difficult for partners to navigate as they may feel their partner with BPD is at times "unpredictable", however, this can be avoided by becoming attuned to your partners triggers and being proactive in supporting them to engage in activities that regulate emotions. For those living with BPD, being aware of triggers and keeping a mood diary is a helpful way to identify patterns in mood and gain more self-awareness.
Tips for dating
Despite these challenges, it's important to remember that people with BPD can have healthy, fulfilling, and beautiful relationships. It just takes a little bit of work and commitment from both partners, just like any relationship. Here are some tips for people who are dating somebody with BPD or have BPD themselves:
Learn more about BPD and engage in mental health education. The more you know about BPD, the better equipped you'll be to navigate the challenges that come with dating someone with BPD. You will also be able to support your partner better and engage more compassionately when you understand the complexity of the disorder. People with BPD feel emotions much more intensely, and BPD can be described as "missing the top layer of your skin".
Communicate openly. People with BPD often struggle with communication when feeling emotionally dysregulated, so it's important to be open and honest with your partner, so that you can both identify each person's unique sets of needs, feelings, and emotions. Communication is key and it is often helpful to engage in early couples therapy to identify ways to manage conflicts better. It is also important for people with BPD to work on managing their fear of abandonment so they can have healthy relationships, which can be done through individual therapy or engaging in dialectal behaviour therapy (DBT) programs.
Set boundaries. Boundaries are important in any relationship, but they're especially important when dating someone with BPD. Both partners need to set clear and healthy boundaries with one another. The person living with BPD may have boundaries in place to establish their own emotional needs (for example, to avoid feeling triggered by abandonment, a healthy boundary may be checking in via the phone when their partner goes away). The partner of the person living with BPD may also set boundaries (for example, they may establish that when their partner is upset, they are allowed to be upset but may not be yelled at).
Author: Abbey Sawyer Sexologist, MAAPi, PostGradDipPsych, BPsychSci, BCrim.
Abbey is a Sexologist who is near completion of her Master of Science in Medicine degree, specialising in psychosexual therapy. Abbey is passionate about the interlink between psychological health and sexuality, and enjoys supporting people of all ages, genders, and cultural backgrounds to enrich their sexual lives and improve their mental health.
To make an appointment try Online Booking. Alternatively, you can call Vision Psychology Wishart on (07) 3088 5422 or M1 Psychology Loganholme on (07) 3067 9129