Mental Health in Metaverses
What will be the impact on mental health in the metaverse, the new niche within the blockchain industry gaining popularity? Experts have speculated that it would play a significant role in web 3.0 by making the internet a 3D space where people can interact with different websites, people, and assets through their digital avatars.  
Furthermore, the metaverse is considered a space where people can perform any real-world task. This can include playing games, attending concerts, socializing at gatherings, hosting fashion events, making a living and more (Imagine the movie Ready Player One, hopefully without the dystopian part). 
Keeping this in mind, one question that lingers or should linger at the back of everyone's mind is how this would affect our mental health. The digital medium, in general, is known to be quite problematic for our mental health, causing problems such as addiction to screens, anxiety, depression, etc.  
So, would the metaverse add to these mental health issues? The shorter answer to the question is that research needs to be done on this subject, and it is too early to confirm anything. However, a few things can be done to prevent problems to mental health in metaverses. 
Players in mental health and the metaverses.
When Facebook announced its plan to focus on the metaverse and the next generation of the internet, a whistle-blower said that the company prioritizes engagement over the users' safety. She also mentioned how the company amplifies hate, extremism and lacks any incentive to mitigate the problems.  
The good thing is that people are now more vigilant due to this. The EU is also developing new digital rules that might become the standard. Furthermore, Facebook is not the only company trying to build a metaverse. Numerous companies are already on their way to making this new digital world. So people can be more aware and choose the right metaverses to interact with.  
Besides these, entrepreneurs and developers can take additional steps to create a metaverse that goes beyond not being problematic and offers mental health solutions. By this, I mean there could be metaverses specifically for people who want to gain some form of help when it comes to their mental health. This could involve consulting with professionals, coaching, finding credible resources to build awareness or even interacting with people who've risen from a similar experience, etc.  
It might not happen anytime soon, but I truly believe that there will be virtual clinics in the future. Before COVID-19, telehealth was not mainstream, nowadays, telehealth is not special anymore.  
Benefits to mental health in metaverses.
While seeking help virtually is not the same as seeking help in person for a variety of reasons, it does come with a host of merits. Virtual clinics are not bound by your location. Someone unable to commute could obtain the help that is more immersive and interactive than telehealth (depending on the technology). Moreover, many clients worry about anonymity, seeking help virtually can help with that. 
Making sure that mental health support is present in any metaverse would ensure that, at the end of the day, there could be a few safe spaces for people in the digital world, where they can access any kind of help as and when they need it.  
Last Words
Technology has given us more innovative ways to solve mental health problems, and metaverses can also be one of those. We are still in the nascent stages of experiencing this new niche of blockchain, and hence our understanding of it is limited.  
In the years to come, as our understanding of this niche and how it affects people grows, we can create better metaverses that prevent mental health problems that can occur due to technology while also offering solutions to people with existing issues. For the person who is reading this, know that this reality might not happen anytime soon, but it could in the future, be it 5, 10, 20 years.  
The bottom line is… technology, no matter what form can cause both harm and benefit to our mental health depending on how we use it. Quoting from a Chinese idiom from The Karate Kid (the one with Jackie Chan and Jaden Smith), Wu Ji Bi Fan, which means too much of something can turn out to be bad. If you need help in finding the healthy balance of technology usage, we encourage you to seek professional help early, as habits incorporating mental health in metaverses are hard to renew as time goes on. 
Reference:
https://nypost.com/2021/11/09/facebook-whistleblower-fears-the-metaverse/ 
Author: Christopher Lee, B Psych Science (Hons); Masters of Psych (Clinical); MAPS
Christopher Lee is a Brisbane psychologist with a keen interest in helping teenagers and young adults with trauma, behavioural and relational issues. In addition to speaking English, Cantonese and Mandarin fluently, Christopher uses evidence-based therapy techniques such as CBT, ACT, EFT, and DBT.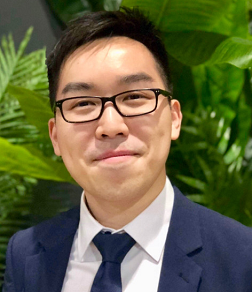 To make an appointment with Christopher Lee try Online Booking. Alternatively, you can call M1 Psychology Loganholme on (07) 3067 9129 or Vision Psychology Wishart on (07) 3088 5422.