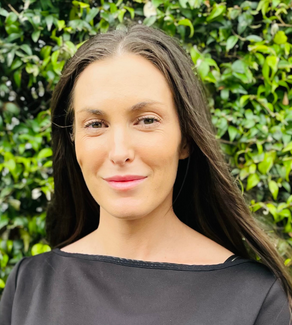 GradDipPsych, BSc(PsychHons), Master of Psych
Claire is a psychologist who is interested in working across the age span with children, adolescents, adults and older adults. Claire has a history of working in mental health, suicide prevention and crisis support at Lifeline while completing her psychological studies. After that she moved to the area of youth mental health while working at headspace and Kids Helpline and subsequently has spent time working in private practice.
To book an appointment with Claire, select Online Booking or call Vision Psychology Brisbane on (07) 3088 5422.
Claire is interested in working with a diverse range of presenting concerns such as:
Mood disorders – major depressive disorder and bipolar disorder
Anxiety disorders – social anxiety, general anxiety, and panic disorders
Adjustment disorders
Trauma presentations
Stress
Burnout
Grief and loss
Relationship challenges
Personality disorders
Suicidal ideation
Self-harm
Other mental health challenges
She works with clients individually through integrating therapeutic techniques from Cognitive Behaviour Therapy (CBT), Acceptance and Commitment Therapy (ACT), Mindfulness techniques and Compassion Focused Therapy (CFT). Claire's style of therapy is empathetic, non-judgmental, and compassionate. She works collaboratively with clients towards their treatment outcomes, considering the unique nature that each client brings to the therapeutic relationship. Creating a safe and trustworthy space is paramount to Claire so that clients feel comfortable to explore their patterns and behaviours.
Claire enjoys working with clients with diverse backgrounds given that she has lived in three different countries (South Africa, New Zealand, and Australia), and spent three years travelling and exploring areas such as Southeast Asia, India, Central and South America. She also spent time studying healing and mind exploration techniques in those areas such as yoga therapy and meditation.
Claire aims to work with the client so that they gain insight into their presenting concerns, build on existing strategies, create additional coping strategies, and make meaningful changes in their lives.
To book an appointment with Claire, select Online Booking or call Vision Psychology Brisbane on (07) 3088 5422.