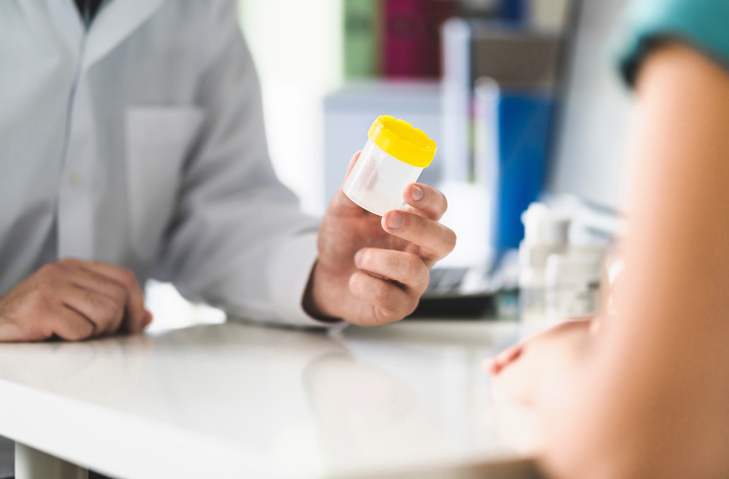 What is a sexually transmitted infection (STI)?
STI's are a type of infection spread predominantly through sexual contact and caused by different bacteria, parasites, and viruses.
STI's are spread through various forms of sexual contact, including vaginal, anal and oral sex. Some STIs are also transmitted from mother-to-child during pregnancy, childbirth, and breastfeeding.
Treatable STI's include syphilis, gonorrhoea, chlamydia and trichomoniasis.
Untreatable viral STI's include hepatitis B, herpes simplex virus (HSV or herpes), HIV and human papillomavirus (HPV).
Health consequences of STI's and how to prevent them.
STI's can cause psychological distress, anxiety, stigmatization and pain and discomfort in the short term for people. It is therefore important to learn about safe sex practices and discuss any new or concerning symptoms with your doctor. Getting STI tested every 3-6 months if sexually active is best practice.
Untreated STI's may increase a person's risk of long-term health consequences such as infertility, cancer and pregnancy complications. As some STI's may not have noticeable symptoms, regular testing will reduce the likelihood of an undetected STI.
Although there are safe and effective forms of treatment for some STI's, antibiotic resistance has become a concern in the treatment of some STI's such as gonorrhoea, it is therefore important to engage in safe sex practices using condoms or dental dams, or having more regular STI screens if engaging in unprotected sex.
Common STI's and there identifying symptoms.
Chlamydia
Often referred to as a "silent" infection. Most people are asymptomatic when infected.
Painful or frequent urination.
White/yellow/grey discharge from vagina or penis
Painful sexual intercourse
Vaginal bleeding between periods and after sex.
Testicular pain in testes
Trichomoniasis
Clear, white, greenish or yellowish vaginal discharge
Discharge from the penis
Strong vaginal odour
Vaginal itching or irritation
Itching or irritation inside the penis
Pain during sexual intercourse
Painful urination
Hepatitis
Fatigue
Nausea and vomiting
Abdominal pain or discomfort
Fever
Dark urine
Muscle or joint pain
Itching
Yellowing of skin and the whites of eyes (jaundice)
Syphilis
Rash marked by red or reddish-brown, penny-sized sores over any area of your body, including your palms and soles.
Fever
Enlarged lymph nodes.
Fatigue and a vague feeling of discomfort
Soreness and aching
HIV
HIV is an infection with the human immunodeficiency virus. HIV interferes with the body's ability to fight off viruses, bacteria and fungi that cause illness.
When first infected with HIV, some people have no symptoms. Some people develop a flu-like illness, usually two to six weeks after being infected.
Genital herpes
Small red bumps, blisters (vesicles) or open sores (ulcers) in the genital and anal areas and areas nearby
Pain or itching around the genital area, buttocks, and inner thighs.
Human papillomavirus (HPV)
Small, flesh-coloured, or grey swellings in genital area
Several warts close together that take on a cauliflower shape.
Itching or discomfort in your genital area.
Bleeding with intercourse.
Author: Abbey Sawyer Sexologist, MAAPi, PostGradDipPsych, BPsychSci, BCrim.
Abbey is a Sexologist who is near completion of her Master of Science in Medicine degree, specialising in psychosexual therapy. Abbey is passionate about the interlink between psychological health and sexuality, and enjoys supporting people of all ages, genders, and cultural backgrounds to enrich their sexual lives and improve their mental health.
To make an appointment try Online Booking. Alternatively, you can call Vision Psychology Wishart on (07) 3088 5422 or M1 Psychology Loganholme on (07) 3067 9129
References
1. Sexually transmitted infections (STIs) factsheet [Internet]. Media Centre WHO; 2019. Available from: https://www.who.int/news-room/fact-sheets/detail/sexually-transmitted-infections-(stis)
2. Chlamydia- Fact Sheet [Internet]. North Carolina: CDC; 2017. Available from: https://www.cdc.gov/std/chlamydia/stdfact-chlamydia-detailed.html.
3. Pruthi S. Common STD symptoms [Internet]. Mayo Clinic. 2022 [cited 12 May 2022]. Available from: https://www.mayoclinic.org/diseases-conditions/sexually-transmitted-diseases-stds/in-depth/std-symptoms/art-20047081
4. Genital Herpes, the facts [Internet] The NZ Herpes Foundation; 2014. Available from: http://www.herpes.org.nz/patient-info/herpes-pregnancy/
5. Hepatitis Australia [Internet]. Hepatitis Australia; 2017. Available at: https://www.hepatitisaustralia.com/