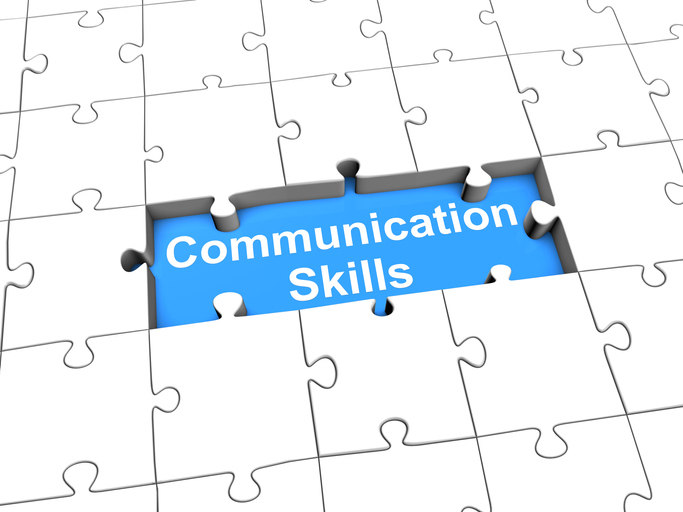 Communication skills are important to develop and maintain relationships with friends, family. partners, parents, colleagues etc. (Ahmad, 2016). Communication skills refer not only to what we say and how we say it, but how we hold ourselves and our body language is an important part of communication.
Additionally, how we communicate to ourselves (a critical voice or an encouraging voice) is extremely important in contributing to how we hold ourselves and communicate effectively (Hargie, 2006). Communication can be talking, writing, how we send and receive messages (both internally and externally) and what our body language is saying. Communication occurs in many forms these days and we need various skills to obtain and convey information (Hargie, 2006).
Utilising Communication skills with others
Strong skills in communication mean we are able to convey information to others in a simple and straightforward manner. Breaking down information makes it easier to communicate and understand which can also help to reduce misunderstandings and conflicts.
When we are able to understand instruction, develop new skills, make requests, ask questions and relay information, we are demonstrating good communication skills.
Some of the most important communication skills are:
Emotional intelligence – the ability to understand and manage our emotions to communicate effectively with others. Components of emotional intelligence are Self-awareness, self-management, social awareness and relationship management (Ioannidou & Konstantikaki, 2008).
Clear and concise– communicating the message clearly and concisely is more important than 'saying the right thing'. Prior to the communication, think about the intention of the communication and the result. When we lack the ability to communicate our messages clearly and concisely, we can become confused, misunderstandings can occur, conflicts and or poor decisions made (Hargie, 2006).
Friendliness helps– when we are able to communicate in a friendly tone and manner, others will feel encouraged to communicate back. If we communicate in harsh or aggressive manners, our audience is likely to feel anxious, shut down and avoid the communication (Doyle, 2018).
Confidence– utilise eye contact during the conversation, explain the content that you require, own the fact that you may not have the answer to a particular question or are unsure about a topic, contribute what you can and ask questions (McNatt, 2019).
Empathy– this involves understanding where the other person is coming from, we respect their views, and we can disagree and still maintain a level of respect. It is important to hear and try to understand others as we would like to be heard and understood (Ioannidou & Konstantikaki, 2008).
Respect-  if we are respectful of other people's opinions, ideas etc., this helps to encourage them to communicate with us ((Doyle, 2018).
Listening– we cannot communicate effectively if we are not actively listening. Engage in the conversation, ask questions and clarify what they are saying to ensure we have understood their message (Liubinien?, 2009).
Open mind– having an open mind helps us to have empathy and respect the other person's communication and point of view. We do not always have to agree with the point of view, we can agree to disagree or come to a compromise (Doyle, 2018).
Tone of voice – our tone of voice is pivotal in a conversation. If we have an aggressive tone, our audience is likely to respond in a similar manner or avoid the interaction (Sethi & Seth, 2009).
Asking questions– ask open-ended questions to elicit more detail and understanding, and use closed questions to clarify. Asking questions does not mean that you are rude or silly, it shows you wish to understand more or in a different way. (Mehta, 2008).
Conflict Resolution– we are going to encounter conflict throughout our lives, it is inevitable and miscommunication is generally at the core of it. (Borbely, Graber, Nichols, Brooks-Gunn & Botvin, 2005).
Assertive communication skills- are important as we do not want to communicate too harshly (and risk having the other person shut down on us) and we don't want to be too passive and allow others to 'walk all over us'. Therefore being assertive means that we are powerful and confident without being controlling or forceful (Samfira, 2020).
Body language- being aware of the message that the way we hold ourselves, our body and our facial expression is sending to the other person/s. Are we closed off (arms folded turned away, looking elsewhere) or open (facing the person, eye contact) to the communication (Bolton, 2009)?
Sometimes we are not aware of how our communication can come across to others and this can result in a conflict of communication as we may become defensive if we receive (perceived) negative feedback about something we have done or conflict due to misunderstandings. Sometimes it is helpful to clarify what the person means if we find ourselves feeling like something doesn't seem right. Ultimately we need to be (self) aware of how we are communicating with others and never assume that someone else knows what we think, how we feel or assume the tone of text messages coming to us. Clarification and facts will be your best friend when using your communication skills with others.
 Author: Aleah Haffenden, B Soc Wk, Grad Cert Suicide Prevention, AMHSW.
Aleah Haffenden is an Accredited Mental Health Social Worker, working primarily with young people (aged 15 and up). She takes a client-focused approach, using a mix of Cognitive Behaviour Therapy (CBT) and Acceptance and Commitment Therapy (ACT), tailored to their specific needs.
Aleah Haffenden is no longer taking bookings. 
To find another clinician try Online Booking. Alternatively, you can call Vision Psychology Wishart on (07) 3088 5422 or M1 Psychology Loganholme on (07) 3067 9129.
References:
Ahmad, S. R. (2016). Importance of English communication skills. International Journal of Applied Research, 2(3), 478-480.
Bolton, R. (2009). People skills. Simon and Schuster.
Borbely, C. J., Graber, J. A., Nichols, T., Brooks-Gunn, J., & Botvin, G. J. (2005). Sixth graders' conflict resolution in role plays with a peer, parent, and teacher. Journal of Youth and Adolescence, 34(4), 279-291
Doyle, A. (2018). Communication skills for workplace success. Retrieved November 19, 2018.
Hargie, O. (Ed.). (2006). The handbook of communication skills.
Ioannidou, F., & Konstantikaki, V. (2008). Empathy and emotional intelligence: What is it really about? International Journal of caring sciences, 1(3), 118.
Liubinien?, V. (2009). Developing listening skills in CLI. Kalb? studijos, (15), 89-93
Mehta, P. N. (2008). Communication skills-talking to parents. Indian pediatrics, 45(4), 300.
McNatt, D. B. (2019). Enhancing public speaking confidence, skills, and performance: An experiment of service-learning. The International Journal of Management Education, 17(2), 276-285.
Samfira, E. M. (2020). Assertive Communication Skills in Universities. Educa?ia Plus, 26(1), 361-373.
Sethi, D., & Seth, M. (2009). Interpersonal communication: Lifeblood of an organization. IUP Journal of Soft Skills, 3.