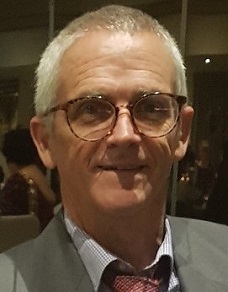 B Psych (Hons), MPHIL.

David Hardwick has worked as a psychotherapist across many health settings.
He worked for two years as a crisis telephone counsellor (2005-2007), and earlier in his career he worked in mental health nursing (1990). He has also worked as a registered nurse in areas such as oncology (1991) and midwifery (1983). He has a Bachelor of Psychology with honours (2002) and a Master of Philosophy 1 (2008).
In his academic career, David has lectured and tutored in research design and analysis in psychology and nursing. David has also worked in family mediation research 2.
David's counselling interests include:
life coaching
oncology (cancer/chemotherapy treatment)
relationships
men's health
bereavement
anxiety
stress
depression
panic/agoraphobia
metabolic disorders that affect neurological health
healthy aging.
To make an appointment try Online Booking. Alternatively, you can call Vision Psychology Brisbane on (07) 3088 5422.
Hardwick, D., Cutmore, T., & Hine, T. J. (2014). How do visual attentional factors combine to produce saccades of very fast latencies? Journal of Ophthalmology, 2014, Article ID 850606, http://dx.doi.org/10.1155/2014/850606
Morris, M., Halford, W. K., Petch, J. & Hardwick, D. (2015). Predictors of engagement in family mediation and outcomes for families that fail to engage. Family Process, 57(1), 131-147. DOI: 10.1111/famp.12270 https://www.ncbi.nlm.nih.gov/pubmed/27874175
Articles of Interest by David Hardwick: