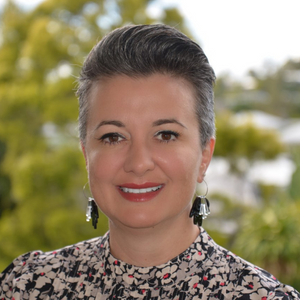 BBSc (Hons), DPsych (Clin), MAPS, MACPA, STAP
   An endorsed Clinical Psychologist, Mary has been practising as a Psychologist since 2005. Mary offers a range of services including assessment and diagnosis, evidence-based psychological therapies, cross-cultural counselling, psychological reports, accredited clinical supervision, and organisational consulting. To make an appointment, you can use our Online Booking or  please call Vision Psychology Brisbane on (07) 3088 5422.
Prior to joining Vision Psychology, Mary established her own Brisbane based clinic and worked in both clinical and senior management roles in the non-profit sector. In her roles, she managed a torture and trauma counselling service, provided individual and group therapy, and delivered psychological well-being and cross-cultural mental health workshops. Additionally, Mary conducted training and supervision of staff and university students, managed government contracts, and facilitated research and program evaluation.
Mary's therapeutic approach stems from a range of theoretical perspectives and evidence-based treatment approaches. Her extensive experience working with people across the lifespan and from various socio-economic backgrounds and cultures has enhanced her skills in adapting therapy to reflect the individual needs, perspectives, and desired outcomes of her clients.
Mary's areas of interest include depression, anxiety, complex trauma, grief and loss, chronic health issues, adjustment difficulties, work-life balance, clarifying values and life goals, problem-solving, and communications skills (among other presenting issues).
More broadly, Mary is strongly focused on working with her clients to self-manage their symptoms, achieve lasting change, and most importantly, improve their Quality of Life. She is committed to improving her performance through client feedback, monitoring outcomes, and self-evaluation; all of which are important aspects of facilitating positive change.
Evidence-Based Therapeutic Approaches
Cognitive Behaviour Therapy (CBT)
Schema Informed Therapy (SIT)
Cognitive Behaviour Therapy (CBT)
Acceptance and Commitment Therapy (ACT)
Eye Movement Desensitization and Reprocessing (EMDR)
Motivational Interviewing (MI)
Solution Focussed Therapy (SFT)
Person-centred Therapy (PCT)
Integrative Therapy (IT)
To make an appointment please go to Online Bookings  or call Vision Psychology Brisbane on (07) 3088 5422.
Articles of Interest by Dr Mary Asic-Kobe will be coming soon!