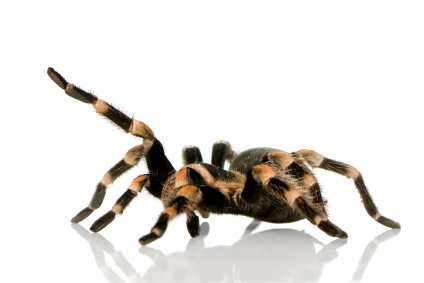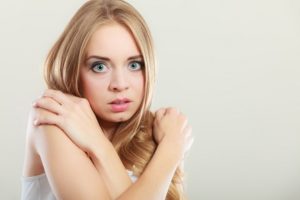 We often joke about phobias, but a specific phobia is no laughing matter, and can have a severe impact on the individual's daily functioning and lifestyle.
A specific phobia can be described as a marked fear of a specific object or situation (eg flying, heights, spiders, blood, injections).
Exposure to these objects or situations almost always elicits fear or anxiety (children may respond by crying, freezing, clinging or tantrums).
Individuals who live with specific phobia will actively avoid situations where the object is present, or if the situation is unavoidable they endure it with intense fear or anxiety.
Diagnosing a Specific Phobia
In order to be classified as a phobic response, the persistent fear, anxiety or avoidance of the object or situation, typically lasts for six months or more. Exposure to the object or situation causes clinically significant distress or impairment in social, occupational or other areas of function, which is out of proportion to the actual danger posed by the object or situation (DSM V, 2013).
Factors contributing to specific phobias include:
Temperamental: Behavioural inhibition and negative affectivity (anxiety) are risk factors for specific phobias.
Environmental Factors contributing to onset of specific phobias: such as parental over-protectiveness, parental loss and separation. Physical and sexual abuse may be predictors of other anxiety disorders as well.
Genetic and Physiological: Individuals with a first degree relative (eg Mother, Father) with a specific phobia may be more susceptible to developing the same specific phobia.
Risk factors associated with specific phobias:
Individuals living with specific phobias are 60% more likely to make a suicide attempt than those without the diagnosed phobia.
A higher risk of injury from falling has been associated with older individuals living with specific phobias.
May restrict occupational, social, performance and life choices.
Avoidance behaviour may contribute to additional problems such as depression, bipolar disorder, other anxiety disorders, substance related disorders and personality disorders (particularly dependent personality disorder).
Individuals may risk injury from vasovagal syncope (fainting).
Individuals with more than one specific phobia (e.g. flying, spiders and needles) are more likely to experience lower quality of life than individuals with fewer or no specific phobias.
Treatment for Specific Phobia
If you would like to conquer your specific phobia, why not book in for a free Emotional Health Check up at Vision Psychology. This 30 minute consultation is designed to help assess your needs, discuss strategies such as counselling to help reduce your fear responses and improve your daily function, and to advise you of any relevant Medicare or health fund rebates which might apply.
To make an appointment try Online Booking. Alternatively, you can call Vision Psychology Brisbane on (07) 3088 5422.
References
American Psychiatric Association (2013). Diagnostic and Statistical Manual of Mental Disorders (Fifth ed.). Arlington, VA: American Psychiatric Publishing. pp. 197-202.