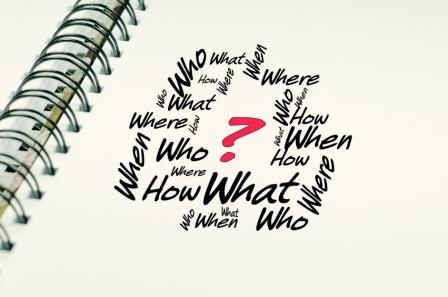 At some point, we all struggle to deal with life's problems – and that's when finding a suitable psychologist can help.
It might be that we are feeling overwhelmed and need help dealing with stress, burnout, depression, a family situation, the death of a loved one, a health problem or our weight.
However, we do not have to be in crisis to go to a psychologist. In fact therapy can help with learning skills to avoid reaching crisis point, and it is of course easier to learn new ways to deal with problems when emotions are not overwhelming or very intense.
Common Questions People Ask About Seeing a Psychologist
What kinds of problems can a psychologist help with?
Psychologists can assist clients experiencing a wide range of individual and social problems. Psychologists treat mental health problems such as depression, anxiety and personality disorders, as well as working with people diagnosed with neurodevelopmental disorders.
People also get help from psychologists for a wide variety of issues ranging from deciding on a career path, adjusting to change, or getting a cognitive assessment through to parenting support, sex therapy, pain management and court reports. Psychologists can help you get through difficult times in life such as the death of a loved one or a relationship breakdown. They can also help if you are feeling unmotivated, overwhelmed or stuck in a rut and are not sure how to move forward. Some people just seek psychological counselling for self-exploration, or to bring out their creativity and self-expression. The list is endless.
How do I find the right psychologist for me?
The role of a psychologist is to work with the client to overcome problems and achieve specific goals. Therefore good rapport is imperative, and finding the right match in expertise and personality are also important. If you are interested in finding a suitable psychologist, here are a few ideas that may help:
Ask someone you trust for recommendations: A friend, family member or co-worker may be able to recommend a psychologist that they have seen themselves. Alternatively. a healthcare professional that you trust (such as your GP) will also be able to recommend a psychologist.
Use resources at work: Some workplaces offer their employees an Employee Assistance Program (EAP). These services provide emotional support and counselling for employees either in-house, or more commonly, outside the workplace. EAP usually offers you a set number of sessions at no charge to you, as part of the employee benefit package.
Search online: The internet is a great resource for locating and learning more about local psychologists. The Australian Psychological Society has a comprehensive list of psychologists, and allows you to search based on several factors, such as location or specialty area. To be listed on this site, psychologists must prove their qualifications and have current registration.
Look for a specialist: If you are struggling with something specific such as ADHD, addiction, a phobia or an eating disorder, one tip to finding a suitable psychologist who specialises in the evidence-based treatment of these disorders, is to call and discuss your needs before booking an appointment. Sometimes a psychologist may refer you on to another more appropriate psychologist, who has the particular expertise you need.
Relationship is important: Research has found that the relationship you have with your psychologist can be as important as the type of therapy you receive. Effective psychologists build strong therapeutic relationships with their clients, and have highly developed interpersonal skills such as warmth, empathy and acceptance. Feeling comfortable with the psychologist you choose can have a very significant impact on the outcome of your treatment.
Other things to consider: Gender, age, theoretical orientation, religious or philosophical beliefs may also be factors that influence your choice.
It is important for successful therapy that the psychologist you choose is someone you feel comfortable talking to, and who has the required expertise to help you. Therefore it is worth spending time on the selection process, exploring the range of options available, when it comes to finding a suitable psychologist.
Author:  Vision Psychology
To make an appointment try Online Booking. Alternatively, you can call Vision Psychology Brisbane on (07) 3088 5422.