Give a gift voucher to support the mental health journey of someone you care for this year
or purchase directly from our friendly team at our clinic or by calling Vision Psychology on 07 3088 5422
Gift Vouchers will be mailed within 48 hours after payment
---
Gift Vouchers can be used at:
Vision Psychology 6/196 Wishart Rd Wishart Qld.
M1 Psychology Suite 1/Level 1: 16-18 Beenleigh-Redland Bay Rd Loganholme Qld.
Credits may be used against a range of clinical services
If your recipient is not currently a client at one of our clinics, please refer them to their GP first.
We offer three gift voucher designs, currently in two denominations each: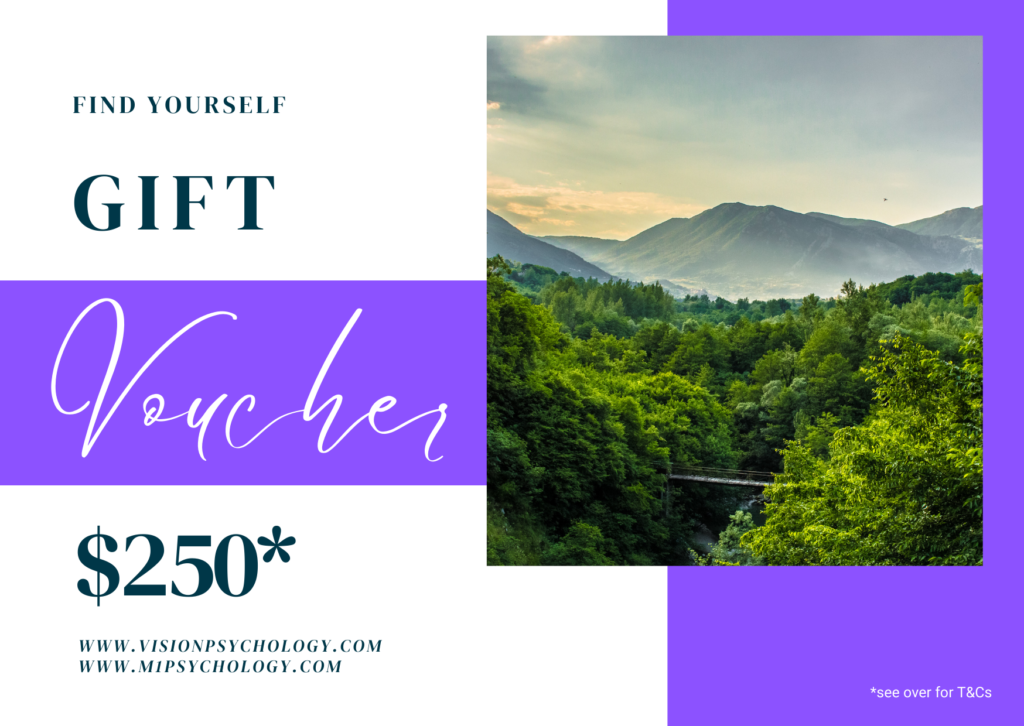 ---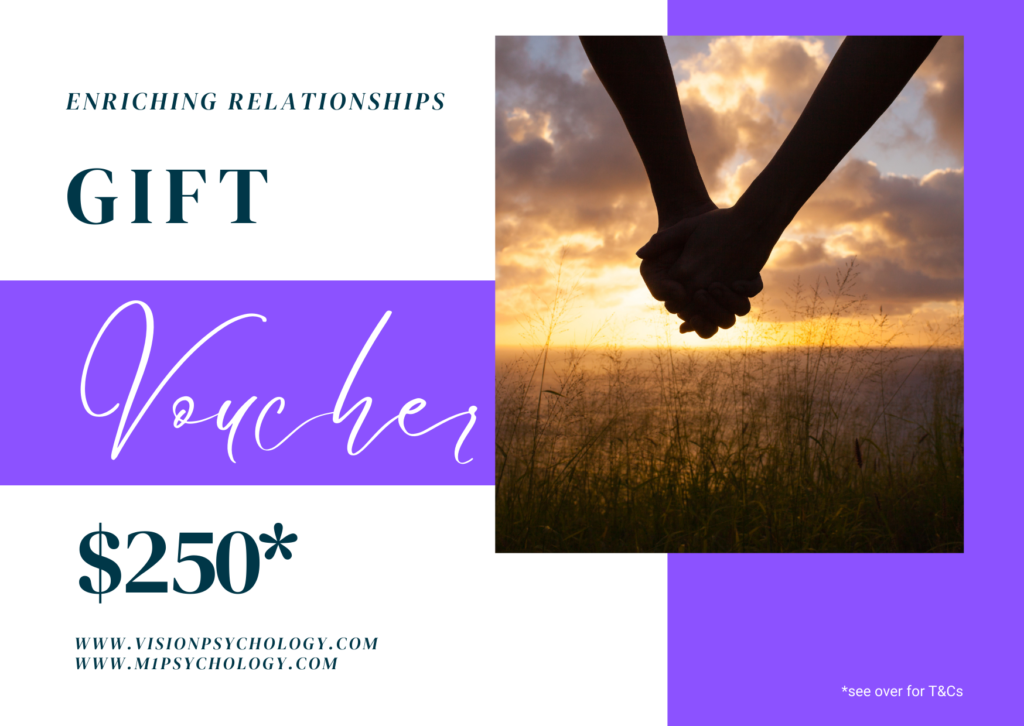 ---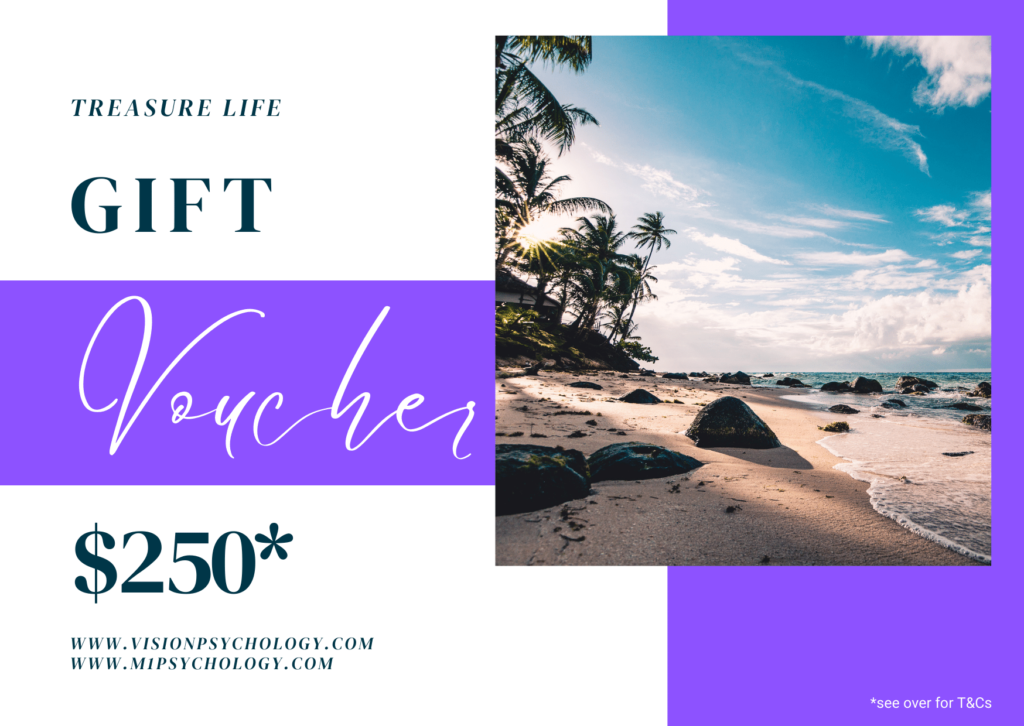 GIFT VOUCHERS MAY ALSO BE PURCHASED FROM OUR FRIENDLY TEAM AT OUR CLINIC OR OVER THE PHONE ON 07 3088 5422
Any Gift Voucher may be used for any services offered by our clinics except those excluded in the Terms and Conditions.
---
Gift Voucher Terms and Conditions
Gift Cards/vouchers:
Are available for your named amount to go towards service cost or product purchase at Vision & M1 Psychology. The cost of a session varies across clinicians depending on whether they are a psychiatrist, clinical or general psychologist, counsellor, social worker or occupational therapist. As a result, if the gift voucher does not cover the service or product cost, you will be required to pay any balance due.
Are non-refundable, cannot be redeemed for cash and will expire 36 months after date of issue
Are the equivalent of cash and if lost or stolen, will not be replaced
Cannot be used for reports, injury compensation, Workcover, NDIS or other 3rd party related services.
Will incur a cancellation charge in line with your chosen clinician's usual cancellation policy for appointments that are cancelled with less than 24 hours notice.
Vouchers may be purchased from our clinics and collected or mailed to an address in Australia.
Vouchers are available in designated denominations (you can mix and match to the desired value of your gift) and are a great gift idea for your loved one, family member, grandchild or friend that would benefit from mental health assistance whether it be one or more consulting sessions or psychological assessment and testing. Feel free to speak to one of our management team if you have further questions.
---
GIFT VOUCHERS MAY ALSO BE PURCHASED FROM OUR FRIENDLY TEAM AT OUR CLINIC OR OVER THE PHONE ON 07 3088 5422
---

Start your gift voucher order here:
---