What is "happiness" – a topic that could probably take a philosopher an entire career to study!
Good thing is, we at least know what makes us happy. Happiness is a desire for most people. Did you know there is an interesting way to make yourself happier?
Have you ever been in a situation where something really good happened (e.g. got first class honours, or just really happy) and you felt extra generous? I know I did, whenever I am happy, I love shouting others food or drink or even mini gifts. Turn out, research is showing that spending money on others makes us happier than spending money on ourselves.
The Research
For a long while, many argue that in order to be happy, one should see the pursuit of happiness as a personal endeavor, which requires action towards self-serving goals and agendas. However, recent findings suggests otherwise. It might sound counterintuitive, but to make ourselves truly happy requires us to forget about ourselves, and to instead care mainly about the happiness of others
Research has shown that behaviours aimed to benefit someone else has a significant positive effect on happiness. Behaviours like this are also called Prosocial behaviours, it could simply be explained as doing good for others. One of those prosocial behaviours are called prosocial spending, it involves spending money to help others.
Interestingly, research showed that prosocial spending, aka spending money on others, significantly boosts our personal happiness and well-being. Researchers found that the boosts were greater even when compared both to the effects of us trying to make ourselves happy, and the effects of others trying to make us happy.
One of the reasons behind this counterintuitive phenomenon is due to something academics called "relatedness need-satisfaction". In other words, attempt to make another person happy by spending money on others would inspire feelings of closeness (relatedness need-satisfaction), in the person spending on others. Indeed, research have shown that the boost in happiness and well-being of prosocial spending were highest when such spending helped promote social connection. This is not surprising as, us human are social creatures, meaning connection to others is important.
Interestingly, apparently even recalling the memory of us purchasing something for others makes us significantly happier than recalling the memory of us purchasing something for ourselves. Not only that, but also recalling memory of spending money on others makes us more likely to spend money on others in the future, creating a self-reinforcing feedback loop.
BUT WAIT, there's more! Research also showed that spending on money could positively affect cardiovascular health as well as blood pressure.
Who says money can't buy happiness right?
Lesson to Take
All of us are actively looking everywhere to find happiness. We try to get a good job, try to find a partner, try to get a nice fancy car. Who knew, the key to happiness and well-being is right there in front of us.
"No one has ever become poor by giving" – Anne Frank
"The surest way to be happy is to seek happiness for others." – Martin Luther King Jr.
"We make a living by what we get. We make a life by what we give." – Winston Churchill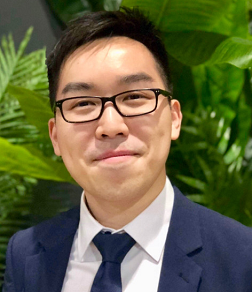 Author: Christopher Lee, B Psych Science (Hons); Masters of Psych (Clinical); MAPS
Christopher Lee is a Brisbane psychologist with a keen interest in helping teenagers and young adults with trauma, behavioural and relational issues. In addition to speaking English, Cantonese and Mandarin fluently, Christopher uses evidence-based therapy techniques such as CBT, ACT, EFT, and DBT.
To make an appointment with Christopher Lee try Online Booking. Alternatively, you can call M1 Psychology Loganholme on (07) 3067 9129 or Vision Psychology Wishart on (07) 3088 5422.
References: 
Moche, H., & Västfjäll, D. (n.d.). To give or to take money? The effects of choice on prosocial spending and happiness. The Journal of Positive Psychology, ahead-of-print(ahead-of-print), 1–12. https://doi.org/10.1080/17439760.2021.1940248
Aknin, L. B., Dunn, E. W., & Norton, M. I. (2012). Happiness Runs in a Circular Motion: Evidence for a Positive Feedback Loop between Prosocial Spending and Happiness. Journal of Happiness Studies, 13(2), 347–355. https://doi.org/10.1007/s10902-011-9267-5
Aknin, L. B., Dunn, E. W., Proulx, J., Lok, I., & Norton, M. I. (2020). Does Spending Money on Others Promote Happiness?: A Registered Replication Report. Journal of Personality and Social Psychology, 119(2), e15–e26. https://doi.org/10.1037/pspa0000191
Whillans, A. V., Dunn, E. W., Sandstrom, G. M., Dickerson, S. S., & Madden, K. M. (2016). Is Spending Money on Others Good for Your Heart? Health Psychology, 35(6), 574–583. https://doi.org/10.1037/hea0000332