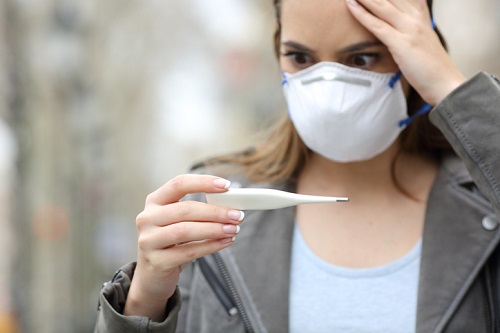 Health anxiety is essentially a preoccupation with having a serious illness, and a high level of anxiety about one's health generally.
While some concerns about one's health can be a good thing, health anxiety is excessive; and people can have behaviours such as constantly checking their body or going out of their way to avoid situations that have a health bent, such as hospitals or their local doctor.
Other warning signs are:
There are actually no symptoms, but you are still fearful that you are sick.
You are often online searching for health information.
Not long after you hear about a disease or illness, you start worrying that you have it too.
Despite reassurances from doctors and other professionals, your anxiety remains, and it's taking a toll on your relationships with family, colleagues or friends.
A big hurdle with health anxiety for many is their fear of going to their doctor, either because they think they won't be believed, or the exact opposite where a diagnosis is actually confirmed. You just can't win!
Going online can make the anxiety worse, and I bet you fifty dollars your eyes will land on the worst-case scenario, and before long, you have that condition too! It then takes a life of its own and then the obsessive and compulsive behaviours get worse.
Three things in particular can make health anxiety worse:
Is the issue ambiguous? In other words, there are different interpretations or it's hard to define.
Is the issue new? That is, something you haven't come across before? If so, we won't have any background knowledge on what to do.
Is it unpredictable? Is it unclear as to what will happen or how it will all turn out?
Anxious about Coronavirus?
Does the above sound like COVID-19? Definitely! That's why there has been so much panic about it as it contains all three elements, making for some serious health anxiety!
In fact, I'm sure that sometimes the panic is more contagious than the virus. A key cog in this anxiety machine is of course, where we get our information from. The more 'news' you absorb about coronavirus and other health related issues, the more anxious you may become. By all means, get informed, but that's 30 minutes of the nightly news – not 3 hours of social media! (Or better yet, your physician.)
What to do then, when health anxiety hits? Here's a couple of ideas:
Work out the difference between a real problem and a hypothetical one: A real problem is about a here-and-now issue that needs addressing. For example, with COVID-19, it is a real problem, with handwashing and social distancing being two simple ways to help address an actual problem. A hypothetical problem or worry might have some element of truth (COVID-19 is real) but you catastrophise to the worst possible scenario (I am going to die). In other words, the degree of worry far outweighs the actual, reality-based risk.
Related to the above, working out what you can change and what you can't. For example, in relation to COVID-19:
Some things I simply can't control:
Whether my kids' school is going to close or not (which it did).
My hiking trip to Tasmania being cancelled by the airline (which it did).
My local Doctor being run off his feet with no appointments soon (which he was).
Some things that I can control:
Making sure I eat well and get enough exercise.
Making sure my family life still has routine built in, despite our favourite shopping centre and gym closing.
Making sure I connect with my family and friends. This might mean a phone call or connecting through Facebook.
However, sometimes addressing health anxiety takes more than just a cognitive approach (which explores your thought patterns and their impact), although that's always crucial.
For all people with health anxiety, they know in their heads it's illogical and it doesn't add up, but their fear and anxiety feel true, and so no amount of head-talk seems to stop it. You see, for some people, their health anxiety stems back to some earlier painful experiences about health and wellbeing that have yet to be addressed. Consequently, these experiences constantly fuel the obsessive and compulsive nature of their health anxiety.
Sometimes then, the focus needs to be not just the present-day behaviours, but how the past is still influencing the present. I have found EMDR therapy often useful for such histories. I would be most happy to see if this therapy can help that health anxiety that so often takes control, and see if life can get back on track for you.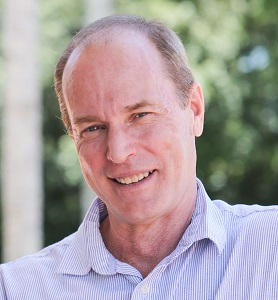 Author: Dr David Ward, BSocWk, BA., Grad Dip (Couple Thpy), M.Couns., MPhil., PhD.
Dr David Ward is a psychotherapist with over 25 years' experience, providing therapy to adults, adolescents, children, couples, and families. As a qualified Family Therapist, he can help a family get those stress levels down and guide the family to be the best it can be.
To make an appointment try Online Booking. Alternatively, you can call M1 Psychology Loganholme on (07) 3067 9129 or Vision Psychology Wishart on (07) 3088 5422.