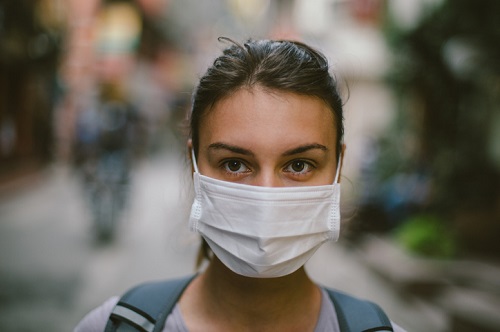 At time of writing, COVID-19 or the Coronavirus pandemic is starting to make itself heard in Australia and throughout the world.
Toilet paper is disappearing off supermarket shelves, we can't buy Dettol anywhere and face masks, tissues and hand sanitizers are becoming scarce as well.
The Letter of The Day to the Courier Mail Friday 13/3/2020 stated:
2020 held such promise. Here we are only halfway through the third month and already our country and indeed world, has been thrown into chaos. How much is the fear of contracting COVID-19 through the herd mentality of panic? The last couple of weeks has shown just how people generally, react to what they cannot control. While the bushfires were catastrophic, those affected reacted relatively calmly. They could see it and taste it – they knew it was coming. (Yet) here was not the same irrational panic this health crisis has unleashed."
The writer goes on to say:
 We have seen some acts of random kindness, however (some) selfishness in humans has also been underscored in the illogical stockpiling of various commodities. Children are watching their parent's responses, and will no doubt (copy) that when the time is right.

How about everyone take a few steps back, take some deep breaths, and show common sense and a sense of community? It really isn't that hard. Perhaps then everyone could look forward to the remainder of the year with confidence …"
Well – that's a lot to take in …
There is a lot to discuss in this letter to the editor. Let's have a look at a few points now:
The bushfires you could see coming. They were an external threat but a very real threat. You could see it; you could taste it. The Coronavirus is a very real external threat, but you can't see it and you can't taste it. That is a point of difference. Because it is an interpersonal threat (you catch it from someone else) and you can't see it – your levels of suspicion and paranoia can rise, and if you have a tendency to be a bit obsessive around personal hygiene and cleaning, this also could trigger an over-response and elevated levels of anxiety. So first of all, we need to say that Coronavirus is very real and we need to take steps to prevent infection (https://www.who.int/health-topics/coronavirus).
Stockpiling and hoarding can be a natural response to fear and anxiety regarding shortages of essential items. This isn't such a bad thing in itself – think of the squirrels stockpiling nuts for the winter – an interesting internet search. This search shows that "…some squirrels, like the infamously cheeky red squirrel, store their nuts in a single stash or 'midden', and then defend their territory. Fox squirrels and grey squirrels can bury many nuts in individual locations—that's scatter hoarding. They dig middens and cover them with leaves or other ground cover. Scientists call this larder hoarding. Squirrels can bury nuts all over the place, and often forget them." Now you have to smile at that when you consider that human behaviour is very similar – how often have we put something away in such a safe place that we can't find it ourselves? So, some stockpiling may be good – but once again – we can go to an excess very quickly and waste precious resources.
Children are watching our responses – if we stay calm and produce wonderful coping strategies in the face of this pandemic – so will they. Think about our ability to bring out our best at this time as role-models.
Our communities and the young and elderly may need our help to manage at this time. Observe safe practices, particularly around the elderly. If we are in lockdown, remember there are many ways to still offer emotional support. That goes for families of school children as well. Keep in touch.
Take home messages:
Take a few steps back, take a few breaths and show common sense…"
In other words, look at the situation objectively, practise behaviours such as relaxed breathing, meditation and quietness – behaviours that can keep us calm. Do them more often while the crisis continues. Watching slow TV is also calming – check out SBS On-Demand.
We are all in this together, wherever we live in the world. Re-visit our beliefs, values, ethics and interpersonal behaviours that have paid off in the past: behaviours that show patience, understanding, good manners, listening, and believing the best of each other.
It slows it all down.
It makes it all the more tolerable.
Author: Vision Psychology
References: 
The Courier Mail Letters to the Editor Friday 13/3/2020.
To Read:
Cognitive Behavioural Therapy for Dummies by Rhena Branch and Rob Wilson (2020, John Wiley and Sons, New Jersey.)