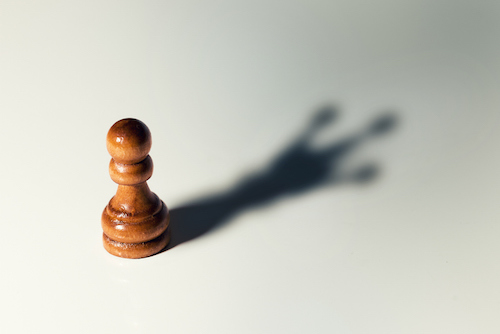 Sexual assault is when a person is forced, coerced or tricked into doing sexual acts against their will, or without their consent.
It covers a wide range of unwanted sexual behaviours that can involve strangers or people you know. Some of the other terms that are commonly substituted for "sexual assault" in the community are "rape", "incest", "indecent assault", and "child sexual abuse", etc.
Considering the distress sexual assault victims experience in that moment, it is not a surprise that sexual assault history is linked to manifestation of somatic symptoms and psychological and behavioural outcomes.
Eating Disorders (ED) are disorders that are closely associated with an experience of being a sexual assault victim. It was argued that circumstances of assault most strongly associated with eating disorders were assault during childhood, assault by parents, repeated assault, coercion by threat of love withdrawal, and completed sexual contact.
How Our Brains Perceive Sexual Abuse
Normally, our brain views the world as a place to live, laugh, love, and connect.
However, when a person experiences sexual assault of any kind, the world is suddenly unsafe. Their brains respond to the threat by engaging different kinds of protective mechanisms; one of thse is developing the symptoms of an eating disorder.
There are a number of ways ED symptoms provide relief to individuals:
Relief from distressing emotions: Engaging in binging, purging, restricting, and/or over-exercising behaviours can influence the release of dopamine and endorphins. These pleasure chemicals in our brains provide an immediate, but temporary relief through a numb or pleasurable feeling.
Regain "control": Self-blame and self-punishment. When we blame others, we acknowledge that we have no control over what happens. Therefore it's easier to blame ourselves. Sexual assault victims may subconsciously sabotage themselves by controlling their body weight to regain feelings of control; or subconsciously gain weight to prevent another sexual assault experience. For example, their brain might think "if I was sexually assaulted because I was thin, I might be safe if I am overweight".
Means of distraction: Although worrying about body size, food, and exercise is stressful and time consuming, it can serve as a distraction from thoughts or events that may be more distressing in the moment. 
In summary, yes, eating disorders may provide temporary relief and protection from self-perceived threats. However, throughout the process, the body suffers and the underlying impact of the sexual assault event is not processed.
One way to help victims live a happier life free from eating disorder symptoms, is through the use of Emotional Freedom Techniques (EFT). Through the use of clinical EFT, clients are guided e  to safely process their memory of the traumatic event, which results in ED symptoms dissipating.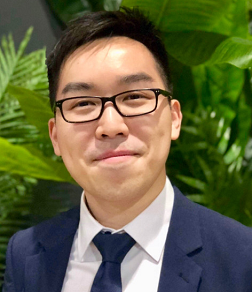 Author: Christopher Lee, B Psych Science (Hons); Masters of Psych (Clinical); MAPS
Christopher Lee is a Brisbane psychologist with a keen interest in helping teenagers and young adults with trauma, behavioural and relational issues. In addition to speaking English, Cantonese and Mandarin fluently, Christopher uses evidence-based therapy techniques such as CBT, ACT, EFT, and DBT.
To make an appointment with Christopher Lee try Online Booking. Alternatively, you can call M1 Psychology Loganholme on (07) 3067 9129 or Vision Psychology Wishart on (07) 3088 5422.  
References:
Golding JM. Sexual assault history and physical health in randomly-selected Los Angeles women. Health Psychol. 1994;13: 130-138.
Resick PA. The psychological impact of rape. J Interpersonal Violence. 1993;8:223- 255.
Laws A. Does a history of sexual abuse in childhood play a role in women's medical problems? A review. J Women's Health. 1993;2:165-172.
Laws, A., & Golding, J. M. (1996). Sexual assault history and eating disorder symptoms among White, Hispanic, and African-American women and men. American Journal of Public Health, 86(4), 579-582.
Harned, M. S., & Fitzgerald, L. F. (2002). Understanding a Link Between Sexual Harassment and Eating Disorder Symptoms: A Mediational Analysis. Journal of Consulting and Clinical Psychology, 70(5), 1170–1181. Doi:10.1037/0022-006X.70.5.1170
  Ganson, K. T., Rodgers, R. F., Lipson, S. K., Cadet, T. J., & Putnam, M. (2020). Sexual Assault Victimization and Eating Disorders Among College-enrolled Men. Journal of Interpersonal Violence, 886260520958634–886260520958634. Doi: 10.1177/0886260520958634