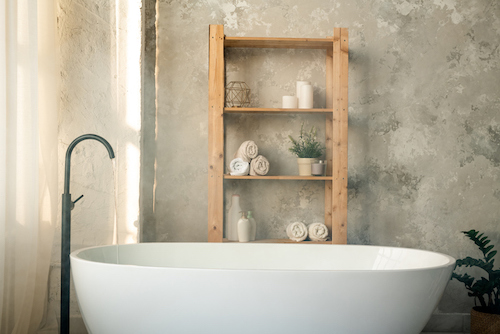 It's actually quite fascinating, how being hot and cold affects your wellbeing.
Cause you're hot then you're cold,
You're yes then you're no,
You're in then you're out,
You're up then you're down…"
No, I am not talking about being hot and cold like in the Katy Perry song.
I meant temperature wise, being physically hot and cold affects your wellbeing and emotions. It is an interesting concept.
I once worked in a prison setting, the prison is a high stress environment for inmates. Needless to say, as psychologists, we try to teach our inmates skills to handle acute distresses to minimise self-harm. However, for certain inmates, they have no access to exercise space, so I had to find ways other than the common relaxation techniques for them. One way that could work was a technique from Dialectical Behaviour Therapy (DBT).
DBT specialises in teaching clients strategies to tolerate unwanted emotions and manage difficult situations that might be out of our control.
Temperature
Temperature is one of the skills DBT teaches. Have you ever noticed that being immersed in water is really relaxing? There is a reason for that, and that is due to something called the Mammalian dive reflex. What's good about this technique is that we could take advantage of it 24/7, even without a pool.
What happens is when you immerse yourself into water, this reflex kicks in. Then changes happen within our body. Being in water triggers a reduction in our heart rate activates our parasympathetic nervous system. This is called Bradycardia. This effect happens extremely quickly and research have shown that mammalian dive reflex could reduce an individual's heart rate by 10 to 25%, resulting in the nice peaceful feeling. That is because when heart rate slows down, we feel calmer, hence why breathing exercises are so effective at calming ourselves. This reflex triggers even if your face comes in contact with water.
For example, a big splash to the face activates receptors in our noses and sinus cavities, and that triggers a physiological override via our trigeminal nerve, which is the largest cranial nerve. That sends a message to our brain saying that we are now under water, then the physiological changes mentioned above happens.
How to Take Advantage of This Skill
Next time you are overwhelmed, you could try either of these:
Splash your face with cold water
Take a cold shower or bath
Go outside for a walk if it is cold outside
Dip your face in a sink/bowl of cold water and hold your breath
Hold or rub ice pack on your face while holding your breath.
When we are overwhelmed, our heart rate tends to be faster, engaging in this skill slows down our heart rate and calms ourselves.
OR
Next time you feel sad or depressed, you could try either of these:
Take a hot bath or shower
Cover yourself in a blanket or blankets
Go outside for a walk if it is hot outside
Drink some warm or hot tea
When Not to Use This Skill
Do not use this skill if you have any heart problems, eating disorders, or any medical conditions that relates to blood pressure.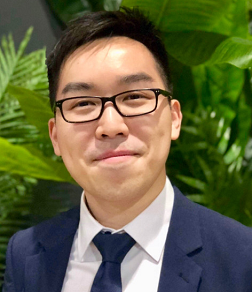 Author: Christopher Lee, B Psych Science (Hons); Masters of Psych (Clinical); MAPS
Christopher Lee is a Brisbane psychologist with a keen interest in helping teenagers and young adults with trauma, behavioural and relational issues. In addition to speaking English, Cantonese and Mandarin fluently, Christopher uses evidence-based therapy techniques such as CBT, ACT, EFT, and DBT.
To make an appointment with Christopher Lee try Online Booking. Alternatively, you can call M1 Psychology Loganholme on (07) 3067 9129 or Vision Psychology Wishart on (07) 3088 5422.
References:
McMain, S., Psych, C., & Sonley, A. K. (2020). Dialectical Behavior Therapy Tool Kit. Good Psychiatric Management and Dialectical Behavior Therapy: A Clinician's Guide to Integration and Stepped Care, 69.
Chapman, A. L., & Owens, L. (2020). Mechanisms of change in dialectical behavior therapy. In The Handbook of Dialectical Behavior Therapy (pp. 51-69). Academic Press.
Godek, D., & Freeman, A. M. (2019). Physiology, diving reflex.