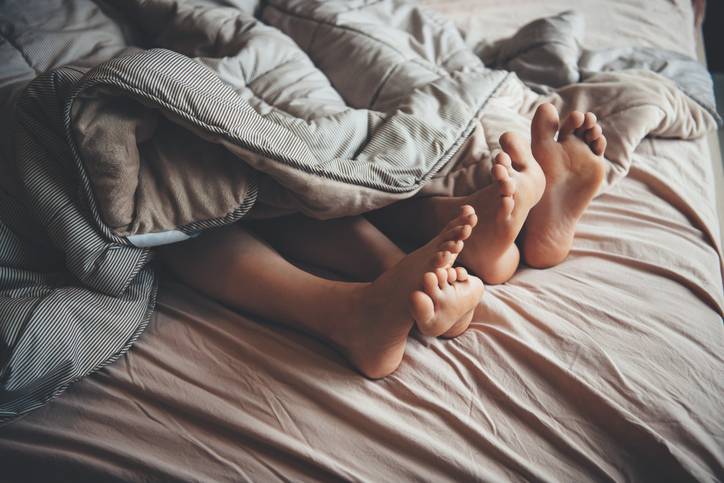 Once a week? Twice a week? Once a month? What if we haven't had sex in a while, is our relationship over? Help!
This is a common question that I am asked as a sex therapist, and there is a considerable level of anxiety and stress for many couples out there relating to this topic. "What is the "normal" number of times we should have sex", "my friends have sex more often than me, is there something wrong with me" are the questions I am often asked by both women and men. Although there is no "normal" amount of sex any couple should be having, a 2017 study in the Archives of Sexual Behaviour found that the average couple has sex approximately once per week (Twenge, Sherman & Wells, 2017). However, as a Sexologist, I find it unhelpful for couples to look to a specific number as a guide, as each couple is extraordinarily unique. It is impossible to define normal, as relationships are highly variable. Having children, health conditions, disability, long distance, shift work, mental health disorders, stress, financial strain or living separately make it difficult to define a "normal" and "average" couple, when in fact every couple is so different and are faced with various challenges within their relationship.
What is sex?
My first response to anxious partners when they ask how often they should be having sex is "what do you define as sex?".
According to planned parenthood, some common forms of sex include:
masturbating alone or with a partner
oral, vaginal, and anal sex
kissing
rubbing your bodies together
using sex toys
phone sex or "sexting"
reading or watching porn
cuddling
Sex is not just defined as penetrative vaginal sex, and this misconception is slowly being challenged within the field of Sexology. Sex is ANY and ALL acts that are sexually arousing and enjoyable. Sex might look like masturbating alone, masturbating together, kissing, cuddling, or exploring with oral sex. For some couples, sex might be anal sex, or vaginal sex, or both, the limit does not exist. A common misconception for couples, particularly heterosexual couples, is that sex must be penetrative and end in an orgasm. For those of us who work long hours, have kids, do shift work, and have other pressing commitments, performing the Karma Sutra is not always at the top of the priority list. And for those with sexual trauma or experiencing sexual pain, penetrative sex may not be the most suitable or enjoyable option right now, and that's okay. It is important to redefine our view of sex and what sex is because there are many pleasurable and intimate activities that couples can enjoy together to strengthen the connection; they have that do not have to be in the form of penetration. Sex is limitless, and the more open we are to enjoying different forms of sex, the more likely we are to feel excitement rather than pressure.
Creating your own "normal"
One mistake I see as a sex therapist is couples comparing themselves to other couples.  Oftentimes, this leads to unrealistic expectations, anxiety, guilt, jealousy, or envy. Just because somebody else appears to be having more sex than you, does not mean here is anything wrong with you or your relationship. Normal is what feels fulfilling to you and your partner, and what feels right within the relationship. It is extremely normal for sex to ebb and flow in a relationship, and sometimes our priorities are on other areas of our lives, including our work, family, study, or health. Often, when we are stressed or experiencing any health disturbances or big life changes, our libido is the first thing to go out the door. We should not feel any guilt or anxiety around our lack of desire or a sexual change in the relationship, but rather embrace it and adapt to it. This might be learning other ways of expressing intimacy with one another, or scheduling in time to prioritise intimacy in the form of a monthly date night. You might even want to lock in a movie night once a week, give each other a massage, or perhaps spend some time making out before bed.  Maybe you decide to send your partner a sexy photo at work or suggest a naughty trip to the local sex shop to pick out a new toy. Any intimate activity where you feel a sense of intimacy or sexual desire is SEX. Whatever it is for you and your partner, create your own "normal", and do not compare your relationship to that of others.
Health benefits of sex
There are lots of health benefits associated with sexual pleasure and enjoying intimacy with your partner. Enjoying time together and being intimate is good for our emotional health, and good for our relationship. Once again, there is no normal number of times we should be sexual with our partner, but communicating and prioritising time with your partner that fits in with your relationship is important. Research studies (Liu et al., 2016) have found that some of the health benefits of having sex can include:
better general health
stress relief
improved sleep
increased relationship satisfaction
improved self-esteem
increased cardiovascular fitness
less stress and tension
increased intimacy between partners
Summary
Sex does not have to look or be a certain way, and what is sexually enjoyable for one couple might not be for another. Sex is not just penetration, and sex can be expressed in the form of kissing, cuddling, or perhaps giving one another a massage. Sometimes, talking about sex is more important than sex itself, as this builds intimacy, trust, and good communication with our partner. Good sex does not always need to end in an orgasm or ejaculation, and it is important to challenge the societal expectation that sex must be hot, steamy, and ground shaking every single time. Enjoy the pleasure you are feeling in the moment by focusing on your body, being mindful and focusing on the present moment with your partner. Enjoy several different forms of sex and explore with your partner your current definition of sex. Sexual desire can ebb and flow with psychosocial stressors and life changes, so it is important to communicate with your partner and have an open dialogue around sex. The less guilt, shame, and anxiety we have around sex, the more enjoyable and less "chore like" sex can be.
References
Liu, H., Waite, L. J., Shen, S., & Wang, D. H. (2016). Is sex good for your health? A national study on partnered sexuality and cardiovascular risk among older men and women. Journal of Health and Social Behavior, 57(3), 276–296. https://doi.org/10.1177/0022146516661597
Planned Parenthood (2023). What is sex?: Sex and pleasure. Planned Parenthood. Retrieved February 19, 2023, from https://www.plannedparenthood.org/learn/sex-pleasure-and-sexual-dysfunction/sex-and-pleasure
Twenge, J. M., Sherman, R. A., & Wells, B. E. (2017). Declines in sexual frequency among American adults, 1989–2014. Archives of Sexual Behavior, 46(8), 2389–2401. https://doi.org/10.1007/s10508-017-0953-1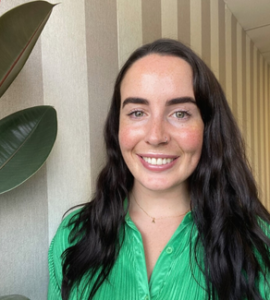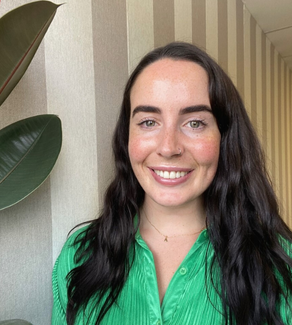 Author: Abbey Sawyer Sexologist, MAAPi, PostGradDipPsych, BPsychSci, BCrim.
Abbey is a Sexologist who is near completion of her Master of Science in Medicine degree, specialising in psychosexual therapy. Abbey is passionate about the interlink between psychological health and sexuality, and enjoys supporting people of all ages, genders, and cultural backgrounds to enrich their sexual lives and improve their mental health.
To make an appointment try Online Booking. Alternatively, you can call Vision Psychology Wishart on (07) 3088 5422 or M1 Psychology Loganholme on (07) 3067 9129