Have you ever been a critical parent?
Perhaps you had a critical parent when you were young.
A critical parenting style can:
have devastating consequences for our emotional and interpersonal health;
send all the wrong messages to our children – and the impact can last a lifetime.
I have seen clients in their 60's and 70's still struggling with the shame-based messages that were given to them long ago by their parents.
It's important to remember though, that the Critical Parent part of us doesn't necessarily mean our parents are responsible for all this. They often make up a big part of it, but other people in our lives who have been parent figures, such as teachers, coaches, extended family and even older siblings, can all make up that "Critical Parent" part of us.
Identifying a Critical Parent
But what do we mean by a 'critical parent', or 'critical parenting style'? Here are some messages that the critical parent can send:
Messages that focus on achievement:
"You must come first, otherwise you're a failure";
"If it's not perfect, it's no good";
"I guess that B grade was okay, but you could have done better!"
Messages that use shame:
"You have to take care of your sibling/family or you're selfish";
"If you don't try hard enough, you're a failure";
"You make me so angry so you deserved what you got!"
Messages that see you as defective:
"You'll always be this way – stupid/ugly/not talented etc";
"Why did I ever have a kid like you?";
"I'm busy – just leave me alone!"
These messages create a perfect breeding ground for shame and self-loathing – and can then often become our guidebook for parenting our own children.
Making a Change for the Better
How then do we break the cycle of a critical parenting style? Here are some tips:
First of all remember – the nastier the Critical Parent inside of us, the more you must fight it! One way to fight a Critical Parent is by arguing your accomplishments. Look at what you have done right or done well. List them. Then repeat them to yourself every time you start to hear the Critical Parent's voice. Remember – the Critical Parent is a liar.
Don't let that critical voice do what it wants. Don't let it cause you to act in self-destructive ways and then hate yourself for acting in those self-destructive ways. Fight back by arguing that you are good enough, that you have done well. In time, the Critical Parent grows less powerful. While you will never silence it completely, you will be more able to stand up against it. You will be able to answer, "not good enough" with "I am more than capable".
However, standing up to that inside Critical Parent is only the start. We also have to learn to give ourselves what maybe we didn't get when we were younger:
Giving yourself healthy messages. We have to dilute those shame-based messages from the Critical Parent by replacing them with healthy, nurturing messages. Learning to soothe ourselves and accept help from others might sound easy – until you make a mistake – then see if you feel like soothing yourself! I know this can be hard work, but it's about developing a healthy Parent on the inside – one that can tell us good messages like, "it's going to be okay", "it will work out", "it's not my fault", "that's their stuff, not mine" etc.
It is also important to develop a healthier Adult part of us – one that can think about stuff without letting our emotions control us. A Healthy Adult can also challenge us to do better – but without the guilt and shame.
Finally, I often hear my clients say, "Well, you can't change the past!" That's true – sort of!
Those shame-filled, critical messages that we have received and give to our own kids have an origin somewhere.
While it would be nice to erase those recordings, that can't happen. However, I have often found that EMDR therapy can be excellent for 'turning down the volume' of those messages. In other words, the memories remain, but the sense of powerlessness, shame and wounding are dramatically reduced.
It often works very quickly indeed, and I regularly hear from my surprised clients how quickly and deeply it heals the wounds of the past. As someone who is an Accredited EMDR practitioner, I would love to help you lose that Critical Parent and replace it with a sense of compassion.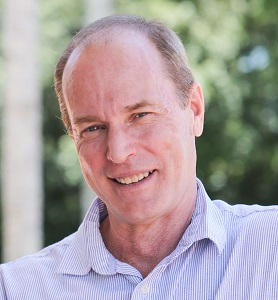 Author: Dr David Ward, BSocWk, BA., Grad Dip (Couple Thpy), M.Couns., MPhil., PhD.
Dr David Ward is a psychotherapist with over 25 years' experience, providing therapy to adults, adolescents, children, couples, and families. His areas of professional interest include the use of EMDR therapy to help with recovery from domestic violence, child abuse, PTSD, depression and anxiety; family therapy; and working with victims of spiritual and ritual abuse.
To make an appointment try Online Booking. Alternatively, you can call M1 Psychology Loganholme on (07) 3067 9129 or Vision Psychology Wishart on (07) 3088 5422.