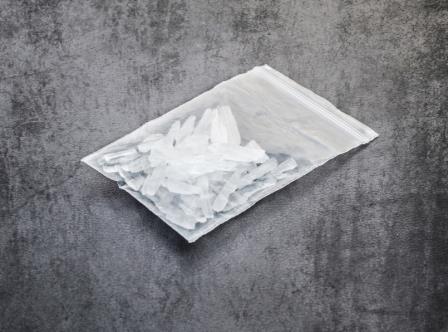 The media is full of reports that Australia is in the grip of an ice epidemic – so what is all the fuss about?
Methamphetamine is a powerful stimulant that exists as a powder (speed), an oily powder, and as a crystal (crystal meth, ice).
In the last 5 years there has been a rapid growth of methamphetamine use in Australia, with a doubling in the uptake of the most pure form, ice.
The Ice Epidemic in Australia
Of all illicit drugs, the Australian Crime Commission has assessed that methamphetamine, particularly ice, presents the highest risk to the Australian community. Methamphetamine is highly addictive, and it is used more often, and for longer periods than other illicit drugs. Ice has grown in popularity because it is perceived to be the most potent or pure form, and can be easily smoked rather than injected – and Australia has one of the highest rates of use in the world.
The Dangers of Methamphetamines
Short-term use of methamphetamine increases the likelihood of relationship breakdown, mental health problems and even psychosis.
Long-term use, particularly when it comes to ice, is more likely to cause violent behaviour such as assault and sexual assault, than any other drug. Aggressive behaviours put at risk family members, friends, hospital and healthcare staff, and law enforcement officers.
What is also alarming is that the incidence of psychotic symptoms for users who have previously been symptom free is 48%, and between 61-69% for those using ice and cannabis and/or alcohol.
Children of users are likely to be subject to neglectful parenting, and ingestion of associated chemicals. Using during pregnancy can affect organ development, causing birth defects, and a user feeding a baby with breast milk can cause the baby to suffer from agitation, crying, irritation and sleeplessness.
Meth use can stop people from feeling drunk after drinking alcohol, even when alcohol levels are high, increasing the risk of accident and injury.
In addition, because of the very high street price in Australia compared to other countries, there has been an unprecedented involvement of organised crime in this activity.
Why Do People Use Ice?
Short term, methamphetamine gives the user a sense of increased self confidence, euphoria or happiness, and alertness or the ability to stay awake.
However after the initial high comes the crash – a period of low mood, lethargy, increased appetite, low motivation, poor concentration and sleep disturbance.
Long-term use causes agitation, aggressive and violent behaviour, anxiety, panic, depression, paranoia hallucinations, memory loss, heart problems (including heart failure) and chronic sleep disturbances. Users may compulsively pick and scratch their skin in response to the feeling that bugs are crawling underneath it. Injecting meth can cause blood borne virus infections (eg HIV, sexually transmitted diseases, heart infections), skin infections and poor health.
Signs of Methamphetamine Use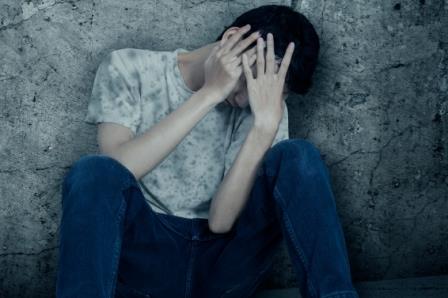 If you are worried that a friend or family member may have been using, these are the signs to look for:
mood swings;
sleeplessness;
paranoia or suspiciousness;
out of character conversational style, pressured or fast speech that is hard to interrupt;
erratic, agitated or aggressive behaviour;
unusual thoughts or ideas, or over-valued ideas (giving ordinary events special significance).
What can you Do if you Know someone who is Using?
Getting them to see a registered psychologist is a good first step. The Psychologist will make a comprehensive assessment of the individual, including their level of dependence, and whether they would benefit from residential treatment or remaining at home; any mental health problems, relationship or family difficulties; employment and financial problems; and difficulties with the law. Treatments are always tailored to the individual, and what needs are most pressing.
If a person is dependent, withdrawal is usually accomplished at home. Sometimes benzodiazepines are carefully administered in the early stages of withdrawal to reduce agitation, anxiety and restore sleep.
Residential treatment can be helpful when the person has no suitable accommodation, support, has mental health problems or is using meth along with other drugs, or has had repeated failed attempts to give up.
Treatment for Ice Addiction
In Australia, considerable research shows that brief cognitive treatments are effective, including Cognitive Behavioural Therapy (CBT), Relapse Prevention, Mindfulness Based Cognitive Therapy, Acceptance and Commitment Therapy, and Motivational Interviewing.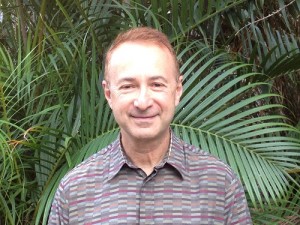 Author: Paul Carver, Bsc, Msc, PG Dip Health Psych.
Paul Carver is a Brisbane Psychologist with a very wide range of experience, and is focused on bringing the very best evidence-based treatments to his clients – including those affected by the ice epidemic in Australia.
To make an appointment try Online Booking. Alternatively, you can call Vision Psychology Brisbane on (07) 3088 5422.