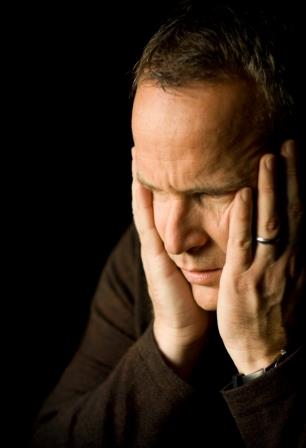 If you've experienced violence or abuse (particularly from your parents or caregivers) when you were small, it can affect your life many years afterwards.
Growing up in a family with an alcoholic parent and/or domestic violence is a common cause of childhood trauma, which can impact an individual well into adulthood.
This may manifest in various ways, such as:
difficulties meeting new people;
avoiding social situations;
trust issues;
a pattern of over-achieving;
self-harm;
anger and violence;
depression;
nightmares and flashbacks;
anxiety;
a constant state of hyper-vigilance;
feelings of guilt and shame;
problems with sleep.
Not surprisingly, all of these can have a detrimental effect on relationships.
Coping in Adulthood
Many survivors of childhood trauma struggle to remember or identify any specific examples, despite knowing that they have experienced abuse and/or neglect. They may struggle with guilt and shame, or try to ignore or bury what has happened to them and just get on with their lives, not wanting to tell their story in therapy and relive all the terrible memories in the process.
Often, having children of their own can be a turning point for adult survivors of childhood trauma and may result in an increase in symptoms. These individuals can become frustrated, not wanting to repeat the patterns of their own childhood, but ill equipped to cope with the memories and feelings that are being stirred up, or to parent differently.
It is often at this stage that they seek out counselling support.
Treatment for Adults Suffering from Childhood Trauma
The rapport between counsellor and individual is just as important as the therapeutic approach, when it comes to treatment for adults suffering from childhood trauma.
As previously stated, trust is often difficult and they may dread having to talk about the trauma. However I like to reassure my clients that they don't have to share anything with me that makes them uncomfortable – I believe it is important for the individual to work at their own pace.
The aim of therapy is to help the individual realise on every level that they are now safe; and why they react to things the way they do. When an individual has survived childhood trauma, life continues to present stressful situations where they have to respond urgently without thinking – the problem is, because the mind and emotions are still stuck in that trauma, their automatic response is to use old coping strategies which are no longer required and may in fact be damaging.
Cognitive Behavioural Therapy (CBT) is commonly used to help adults still suffering from the impact of childhood trauma. As the name suggests, there are two elements to this therapy:
Cognitive: identifying and challenging unhelpful or negative thinking patterns
Behavioural: confronting the traumatic memories in a safe environment, using imagination and role play to explore these feelings.
Mindfulness and relaxation techniques are also useful as they help the individual to learn how to find calm when stressed or challenged.
Treatment for childhood trauma is about helping the individual to deal with the impact of the past, and be more in control of their emotional responses in the present, to make the future a better and happier place. It may take several sessions – but this is not surprising as usually the trauma has occurred over a long period of time. In the same way it can take time to work through the aftermath and develop healthier ways of thinking and behaving, particularly in stressful situations.
To make an appointment try Online Booking. Alternatively, you can call Vision Psychology Brisbane on (07) 3088 5422.