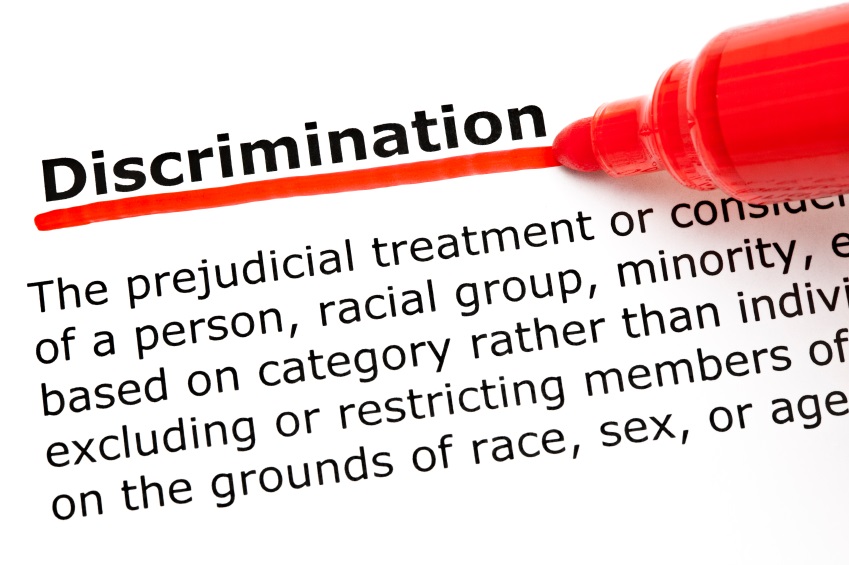 With our current news filled with acts of racial discrimination (Gold Coast women attack an elderly man) and the effects of cyber-bullying (Charlotte Dawson), we often ask "how" can someone do that to another person.  How can a person say terrible things against a person's race, age, gender, disability and the list goes on.
Some years ago I launched into a PhD on mental illness discrimination and I was so taken aback by my findings, that I decided that helping those experiencing discrimination might be a better way to help our society. While I didn't complete the PhD, I learnt to think about this kind of behaviour differently.
Social discrimination is a core part of our learning processes, and commences at such an early age that we have to reflect on how we learn, to understand how we can learn differently to protect those who are most vulnerable.
At What Age does Social Discrimination start?
Like a chameleon, children as young as 5 years of age change how they perform, depending on their social identity.
This means that young children learn words and social roles very quickly and behave differently, depending on their social group.  Boys excel at maths because they are male, Asians excel at maths because they are Asian.
But Why does Social Discrimination occur?
Social Discrimination occurs because we need to adhere to certain social rules that are specific to our gender, race, faith, age, culture and education.
We learn these rules so that we fit in with our family and friends, schools and culture. If we couldn't identify appropriate and inappropriate behaviour, then we are likely to be labelled with a mental illness!
Social Discrimination can be a good thing as it helps us and others to understand our intentions. If we smile, then others understand we are happy; if we a talk at dinner, it depends on your family as to whether that is a good thing or not. Working out social rules and having the capacity to discriminate "good" and "bad" behaviour is very important.
How Does Social Discrimination turn into a Bad Thing?
Children practice social identification every day. Once they hit the teen years, they try pushing the social boundaries to find out what behaviours will cause discriminatory behaviour from others. This is after many years of solid practice in discriminating against others! Children use words and physical aggression to work out what is right and wrong. If they have a family or educational system with high levels of prejudice (negative emotions) and discrimination (negative behaviours), then children will learn to discriminate to stay safe.
In fact it can be safer for a vulnerable child to learn to discriminate to fit in with adults. If you are in a group of people who hate a certain football team, then you'd be brave to take the side of the other team. Adults can do this more easily, especially in sport, but children, teenagers and young adults have difficulty being aware that they have a prejudice or discriminate. Nearly always a young person thinks they are "normal" in their beliefs, and often they are – given the family or social group in which they belong.
Now for a Mind Bending Idea – Is Depression Self-Discrimination?
I'm a psychologist so this idea is one I have not read about, but considered possible when I embarked on Social Psychology as the theory base for my PhD.
Could negative behaviours such as self-harm, terrible thoughts directed at one's self, self-blame and isolation, be evidence of social discrimination directed at the self rather than others?
If I lose you along the way, please forgive me…
If discrimination is a negative action or behaviour, and prejudice a negative feeling or emotion against a target group or person; then could depression be a social phenomena where individuals direct discrimination and prejudice against themselves?
Often those with depression are known to be kind to others and often socially connected. Many times it can be very hard to see depression in another person. Sometimes it makes no sense that a kind and connected person who cares so much about others thinks so little about themselves, to the point they isolate themselves from others, or do things that they would not do to another person.
If social discrimination is an underlying cognitive process that drives the need to hate's ones self, then how do you change that?
Social psychology has many studies that show that if a process is unknown or unconscious, then we cannot do something about it!
While modern models of CBT analyse dysfunctional thoughts as the source or cause of depression, I would like to take it one step further and consider the social environment that taught the individual to discriminate. Is there a parent, partner, or friend of the depressed person who has trained the person to target themselves?
How can I know what Social Discrimination is?
I warn you that if you read further it will make it hard to find comedy and joking fun. I think I lost my Australian sense of humour digging this far into psychology!
Social Discrimination or negative behaviours against a group or person can be identified with a few key phrases:
Low Intelligence – Stupidity, Dumb, Idiot are common phrases
Unclean – Dirty, Messy, etc.
Dangerous – Fear of aggression
When you are listening to a comedian, perhaps listen to how many times they use these three phases to make things "funny".
Why do you laugh? You laugh because as a young child you learnt social discrimination to keep you safe from the bad people. We laugh because we don't know it is discrimination. We laugh because we have decided that if it isn't "us", then it is funny to someone else. We laugh when we know it is "us" because we want to associate laughing with the discrimination at every point to make us feel better.
Even when we are out with friends, and we know this behaviour is discrimination, we are likely to go along with it and laugh to fit in. If we don't laugh, we will start getting labelled and discriminated against. As I said earlier, I'm sorry I've now wrecked your fun …
How can I help myself or other person with Depression
Firstly I acknowledge for some people that there is a biological component. This article is about the social component. There is not enough research into the social component of depression, because there is no money to be made by a pharmaceutical company if you fix depression with changes in social environment!
If your loved one is depressed, talking about being smart, tidy and kind will help them. Telling them they are depressed, dumb, dirty and dangerous will be likely to make the symptoms worse. Perhaps show them this article and take a philosophical step back and ponder if some part of this idea has validity and how could this knowledge help you?
If you are depressed and suddenly you have become aware that you are discriminated against; that you are the sort of person who might have depression caused by discrimination from yourself and/or others; then it is time to see me and chat about the idea.
If you put "depression is self-discrimination" into Google you will notice that nobody will have ever used this term.
Quoting google today 

No results found for "depression is self-discrimination".  This must be the first article postulating such a different idea!
I welcome single session visits to see how this approach may help you. You may have had depression in the past and don't want it to return, you may have a loved one and want something new to help them. I want to help too. Given the years we spend studying in psychology, we want our knowledge to liberate and free those most affected. I look forward to meeting you.
If you are a psychotherapist/psychologist/psychiatrist who would like supervision on the applications of social psychology to psychotherapy, then I look to forward to meeting with you. Supervision around different ways of thinking can help our clients and I have a particular love of the clinical applications of social psychology!
Author: Vivian Jarrett, B Psych (hons), MAPS.
To make an appointment try Online Booking. Alternatively, you can call Vision Psychology Brisbane on (07) 3088 5422.
Vivian Jarrett is the Clinic Director at Vision Psychology; she is passionate about providing high quality psychology services to Australians from all walks of life.