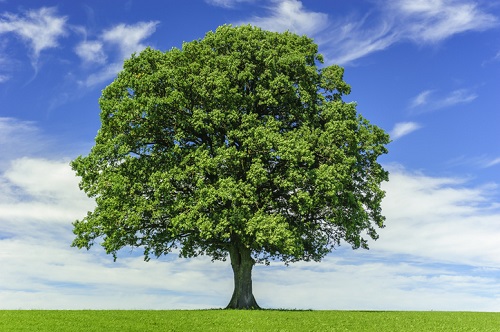 As discussed in Living With Anxiety 1: the origins of anxiety, it is important to understand our anxiety and its purpose.
Once we have this understanding, we can take the fear out of the experience. We start treating our anxiety responses differently, we see them in a different light, we change the relationship with our anxiety.
Anxiety stops being the big, scary monster we fear and try to avoid. Instead, we view anxiety as an integral part of life. We make room for it on our journey. We start understanding that some anxiety is inevitable, and at times even helpful.
For example, if we were always completely calm, and our nervous system in the 'resting' mode, we would not have the energy and motivation to get up from the couch to do the things that we have planned for the day!
Important Note: when anxiety and stress response is chronic, ongoing, and doesn't change throughout during the day (ie always in the background with no start and finish points), an assessment by a mental health specialist is required as well as therapy and sometimes medication for treatment.
Ranking Your Anxiety
Therefore, I recommend that when anxiety rears its ugly head, that you scan yourself and decide what number on the anxiety scale best fits your current experience. On a scale of 0 to 10 (0 = feeling calm, no symptoms of stress and anxiety; 10 = worst anxiety symptoms you ever felt), what number represents your current symptoms' intensity?
When our symptoms are up to number '5', we are managing our symptoms well. We can feel them, acknowledge them, provide self-reassurance (as discussed in 'Living with Anxiety 1') and actively manage the fight/flight (nervous system arousal) symptoms.
When our symptoms go to higher numbers, closer to the '10' on the anxiety scale, we feel more overwhelmed by them and unable to function in the moment. Our aim is therefore to bring our symptoms to the 'manageable zone', around number '5' on the scale.
Relaxation Strategies
Relaxation strategies are a common coping mechanism which are helpful and effective in anxiety treatment and management.
These strategies aim to relax the nervous system, switching off the 'alarm mode' (fight/flight response) and going back to normal operations, where our mind-body system is able to feel safe and focus on life-sustaining processes such as: digesting food, healing and repair, creative thinking etc.
Many times, however, we are not able to 'switch off' and stop anxiety completely or straight away. Instead, the aim is to reduce the intensity of the symptoms.
There are numerous relaxation strategies which are easily found online or in the app store of your phone. The best way to decide if a relaxation strategy is a good one, is to try it out a few times when you feel calm or just a bit tense, and see if it helps you feel a little bit calmer. Therefore, decide what number on the anxiety scale you are in the moment, do the relaxation strategy, and then see what number you give yourself after the practice. If you went down even half a number, it can be a helpful strategy to add to your  'coping strategies tool kit'.
Here are a few simple relaxation strategies for you to try:
Breathing Technique: Start taking a slow breath in while counting to 6 slowly. Have a pause. Then breathe slowly out, counting to 6. Have a pause. Repeat a few times. This will help bring your heart rate down.
Visualisation Technique 1: Take a moment, close your eyes, and imagine opening a door that takes you to your favourite place, somewhere you feel calm, relaxed and safe (eg your favourite park, beach, neighbourhood, house, couch etc). Imagine the details of that place: what you see, smell, touch, taste, what is around you etc. Connect to the feeling of security, familiarity and safety. Stay in that state as long as you want/need, then see the door, open it and go back to present moment.
Visualisation Technique 2: Take a moment, close your eyes and imagine your body transforming into a strong oak tree. Feel the strength and stability of your core, as the trunk of the unshakable oak tree. Feel your feet on the ground, and the stability of the strong roots of the oak tree that go deep into the ground below. The roots go deeper and deeper, making you feel more and more grounded. Feel the stability and strength in your body. Feel grounded.
Grounding Technique 1: Stand with your back to the wall, so your whole body touches the wall. Notice the temperature of the surface you are touching/leaning against. Feel where your feet touch the ground; where your lower legs touch the wall. Feel your upper legs touch the wall. Feel your bottom touching the wall. Feel your back touch the wall. Feel your shoulders touch the wall. Feel your head touch the wall. Feel the palms of your hands touch the wall. Now gently push with your palms of your hands against the wall for a few seconds and release. Repeat that a few times.
Grounding Technique 2: Use your five senses to bring extra stimulation to your sensory and nervous system. For example: wash your face with cold water; take a hot shower; sip a drink; taste something sour; rub your hands; rub your face; go outside where it's cooler or warmer; smell a strong/favourite oil or perfume; listen to enjoyable music/sounds etc.
Muscle Relaxation: Sit on a chair, push with your feet against the ground for 6 seconds and hold, then release. Notice the feeling of relaxation. Remember to breathe easily and effortlessly. Tense the muscles in your calves for 6 seconds, hold the tension, then release. Notice the feeling of relaxation. Tense the muscles of your upper legs and pelvis. Hold for 6 seconds, then release and feel the feeling of relaxation. Tense your stomach and chest muscles in exactly the same way. Hold the tension for 6 seconds, then release and feel the feeling of relaxation. Do the same for your back, shoulders (by pulling them up to your neck and holding), arms, palms of your hands (by making fists and holding), each time focusing on the feeling of relaxation after the muscle tension.
Practice the chosen relaxation technique/s a few times each day to help make it easier for you to use at times of need, when you start feeling the anxiety symptoms increasing. The earlier you can catch the symptoms, the greater the likelihood that you will be able to prevent the full anxiety/fight-flight mode from unfolding.
If you catch them late and the anxiety symptoms catch you off guard, do not stress. Just use the self-reassuring technique, and sit through the wave, ride it, let it calm down and then go back to what you were doing.
If you need help with managing your anxiety and stress response, I welcome you to make an appointment with me.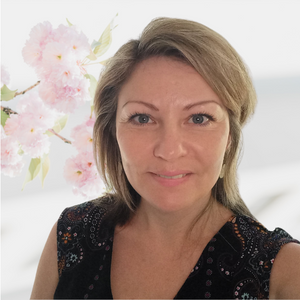 Author: Ilana Gorovoy, B.Arts (Psych), B. Arts (Hons.)(Psychology), MPsych (Couns.)
With a Master's in Counselling, Brisbane Psychologist Ilana Gorovoy draws on therapeutic approaches such as Cognitive Behavioural Therapy, Existential and Strengths-based approaches, Person-Centred and Positive Psychology, to assist her clients to become conscious of their strengths and difficulties, design and reach their goals, live a life of meaning and purpose, and reach their full potential.
To make an appointment with Brisbane Psychologist Ilana Gorovoy, try Online Booking. Alternatively, you can call M1 Psychology (Loganholme) on (07) 3088 5422.