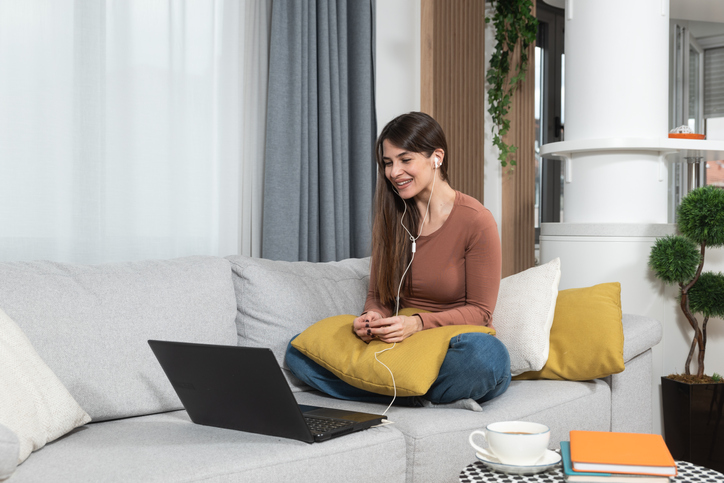 Telehealth and How It Works
Recently, I searched the word 'health' though the Google web search engine. Within less than a second, the search engine showed 9,910,000,000 websites where the word 'health' was mentioned. To compare, I checked out a few other words. The word 'sex' found 6,580,000,000 pages, 'money' found 4,400,000,000 pages, 'Coronavirus' found 1,330,000,000. For the word 'e-health', Google found 3,550,000,000 results. I also checked 'telehealth', and Google found "only" 31,200,000 pages. It seems, people either know about 'telehealth' well or they do not know enough. I think, the 2nd one is more likely.
Whether you are vaccinated or not vaccinated against COVID-19, you are scared of vaccines, or unwilling to provide proof of your vaccination status, I am more than happy to continue providing counselling / therapy via Telehealth, for which there is also a Medicare rebate as you are probably aware of. Your Telehealth session may be via Zoom video link or smartphone, whatever your personal preference is.
So, what Is telehealth?
Twenty-first century brings a revolution in health care. We are hearing a lot about telehealth lately. The World Health Organisation (WHO) states that "telehealth refers to the delivery of health services by a health practitioner to 'treat' outside of traditional health care facilities" (WHO, 2020).
Therefore, it is the delivery of health care services, including mental health services, via telephone, internet, or other electronic means. It is done primarily online with internet access on clients' computers/laptops, tablets, or smartphones to deliver health or medical care from a distance. However, there are some additional questions to be answered.
During the pandemic, health and mental health services in Australia have been radically transformed. It's being reported that stress, confusion and anger are commonplace as a result of the pandemic. As a result of that, online therapeutic techniques are rapidly changing the face of health care.
Telephone and video-style consultations become central to the work of many therapists: psychologists, clinical social workers, occupational therapists or clinical counsellors. It becomes natural to "visit" a doctor or therapist/counsellor over the internet as attending a medical centre or therapist/counsellor's office.
Telehealth is especially helpful to monitor and improve ongoing health issues, but more and more has been used for mental health problems and conditions. Telehealth just extends the way we are doing health care. Telehealth therapists are individuals who provide psychotherapy or counselling, either in person, by telephone, or over the Internet.
Why telehealth?
There is a saying, I heard about it while living in Bosnia, "If the mountain won't come to Mohammed, then Mohammed has to go to the mountain" and it can be applied to telehealth therapy. Telehealth services are used when mental health professionals cannot be physically present with a client to evaluate their mental health needs. Professionally, I become interested in new ways that I can address the needs of vulnerable people in the community.
Some people suffer extreme anxiety or agoraphobia, for example, and they often miss out on useful therapies because they couldn't get to a therapist. There are students experiencing panic attacks. Also, nursing homes are another area where telehealth is being developed. In response to the COVID-19 pandemic, service providers (therapists) are also able to offer audio-only services via telephone if a video conference is not available.
Additionally, governments are trying to reduce the ever-increasing cost of health care, and they finally realised that it is not only cheaper to treat people at their homes online, but also the clients can be more involved in their own care and they can see therapists sooner.
How does telehealth therapy work?
The client is to be in a private room (own home) with access to a computer or smartphone with a video camera. The therapist (psychologist/clinical social worker/counsellor) will also be in a private room but at another location with access to the same type of equipment (computer/laptop or smartphone with a video camera). When the session is ready to start, the therapist will start the computer and camera so that the client and the counsellor can see each other and be able to talk together. When the therapy session is over, the therapist will shut off the equipment.
Who can use telehealth?
Maybe 20 years ago this looked futuristic, today almost anyone with a chronic illness, as well as many other people with not-life-threatening acute illnesses, including many mental health issues, can be helped by telehealth. Although some people still prefer face-to-face therapeutic contact, some people simply prefer telehealth to conventional face-to-face approaches, as they are more in control and spend less time and money on travel, petrol, toll, parking, etc. For deaf people, the internet is a special bonus. Now they can speak online, despite being physically unable to speak.
I have to admit that not all people are suitable to receive a psychological service using telehealth. There are a few factors to be considered when assessing a client's suitability to receive psychological service by telehealth. For example, not all people have the capacity to access technology. Some of them may have intellectual, language, physical or visual impairment, while others may have a risk of harm to self or others. It also depends on the extent of psychological disturbance and degree of symptomatology.
What makes an effective tele-therapist/e-therapist?
Some therapists, especially the "old-school" ones, are terrified of technology. In the end, we all have a different set of skills and respond differently to new technologies, particularly computers and smartphones. It can be called "technophobia". It has been suggested that technophobia may be age-related, but the number of retired people who now enjoy using computers and smartphones does not support this. However, it does not matter if the e-therapist / counsellor is young or old, both need to have very good communication skills, not just in an individual setting but also in groups.
You can find more information about me by visiting www.visionpsychology.com/nenad-bakaj.
References
Australian Association of Social Workers – AASW (2020). Telehealth guide for social workers. https://www.aasw.asn.au/document/item/12912 [Accessed: 03/01/2022]
Department of Health (2021). COVID-19 temporary MBS Telehealth Services. http://www.mbsonline.gov.au/internet/mbsonline/publishing.nsf/Content/Factsheet-TempBB [Accessed: 03/01/2022]
Hickie, I., & Duckett, S. (2020). Coronavirus has boosted telehealth care in mental health, so keep it up. The Conversation. https://theconversation-com.cdn.ampproject.org/c/s/theconversation.com/amp/coronavirus-has-boosted-telehealth-care-in-mental-health-so-lets-keep-it-up-137381 [Accessed: 03/01/2022]
Varker, T., Brand, R. M., Ward, J., Terhaag, S., & Phelps, A. (2019). Efficacy of synchronous telepsychology interventions for people with anxiety, depression, posttraumatic stress disorder, and adjustment disorder: A rapid evidence assessment. Psychological Services, 16(4), 621–635. https://doi.org/10.1037/ser0000239 [Accessed: 03/01/2022]
World Health Organisation – WHO (2020). http://www.who.org [Accessed: 03/01/2022]
Yellowlees, P. (2001) Your Guide to E-Health. 3rd University of Queensland Press
Author: Nenad Bakaj, MHumServ (RehabCouns), BSocWk, DipAppSci (Comm&HumServ), AMHSW, MAAC, MAASW, JP (Qld)
Nenad Bakaj is a Brisbane based Clinical Counsellor, Accredited Mental Health Social Worker, Life Coach and Bigger Bite Out Of Life Trainer with a keen interest in positive psychology,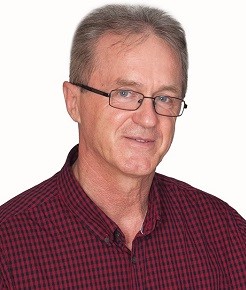 mental health and wellbeing, and is continually developing his professional skills and knowledge. Nenad enjoys working with adolescents and young adults, as well as older clients, and feels it is a privilege to be able to support them. In the counselling room, Nenad aims to build rapport with his clients to assist them to reach their health, relationship, personal and life goals, and a happy and fruitful life.
To make an appointment try Online Booking. Alternatively, you can call M1 Psychology Loganholme on (07) 3067 9129 or Vision Psychology Wishart on (07) 3088 5422.