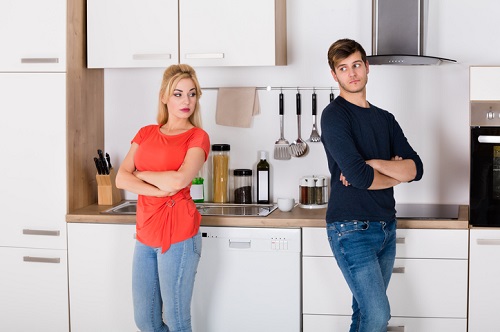 Have you ever wondered what sort of issues relationship counselling and couples therapy can help with?
Relationships are under stress like never before. Since the onset of Covid-19 there has been an increase in anxiety and stress, especially with the challenges of working from home, job losses and isolation factors.
Breakdown in effectively communicating emotions and stressors can be deeply impacting for couples, and this can become a confusing time.
Whether a couple has been together for a long or short period of time, it is always a great idea to 'check in' and review the health of your relationship.
As a couples therapist, in my experience the most predominant issue raised in sessions are based on miscommunication and misunderstanding. Assumption of the others' thoughts, feelings or motives can drive negative thinking and behaviours that have the potential to become destructive to the foundation of the relationship.
The good news is that starting the conversation and exploring the bigger picture with a couples therapist,  can lead to making changes and assist with reconnecting in a positive way.
Typical Questions in Relationship Counselling
In therapy, there are several different ways to approach relationship counselling, and all require the agreement and commitment of both parties if a successful outcome is to be achieved.
Some of the thoughts to consider and explore in couples therapy include:
Is our relationship important to repair?
Are we prepared to work on this together?
Am I willing to take responsibility for my thoughts, feelings, and actions?
What would I consider the most significant issue to focus on?
Do we want the same things for our relationship?
Are we communicating well – or are we using defensive responses towards each other?
How are we connecting and engaging intimately? Note that intimacy is inclusive of far more aspects than simply sexual desire.
If there are children together, are we in agreeance with how we parent?
These are just a few starting ideas to explore in relationship counselling, however it is important to identify what is key for yourselves.
Couples therapy is not just isolated to one issue. Although there are different approaches to work from, as a therapist, I engage with the broader understanding of the client's story and get an overall view of where the initial cracks may have appeared. Couples discuss and often find that these early points are usually unresolved and with the busyness of life, tend to get pushed aside; that is until the next issue presents and then the old unresolved issue seems to appear and latch on in the new presenting concern. This is sometimes referred to as "kitchen sinking".
Communication in Conflict is Essential
Communication is vital to convey the individual's response to an event or situation which is occurring.
Exploring how a couple deals with Conflict, is essential to developing a healthy relationship. Conflict is inevitable at some point in a partnership due to life being life – sometimes difficult circumstances can arise. When under stress or during conflict it is easy to be reactive which may be communicated in various ways. Understanding an individual's way of expressing their emotions, thoughts and needs can be significant in how a couple manage and recover from conflict.
An example might be that if you have one person who has a fight response they may verbalise and argue their point, however if their partner's way of dealing with conflict is to take flight or freeze, this is usually where the miscommunication and assumption takes over.
Tips for Achieving Effective Communication
When working with couples I adopt two main approaches which look at the relationship in its entirety.
The Sound Relationship House (Schwartz Gottman & Gottman, 2015, p. 23) is an evidenced-based approach to "Doing Effective Couples Therapy" and has solid positive outcomes for clients.
The core aspects of this are looking at the fundamentals of the relationship and creating a strong foundation using Trust, Commitment, Building Love Maps, developing Fondness and Admiration, Turning towards instead of away, creating a Positive Perspective, Managing Conflict and Creating Shared Meaning.
Working through each 'floor' of the house enables couples to reflect and encourage each other to communicate their wants, needs and desires without becoming heightened and engaging in unhelpful conflict patterns.
Another method, that has similarities but adopts a "Neuropsychotherapy Approach with Couples" through an "Integrated Process Based Framework – IPBF" (Janetzki, 2017) is my preferred approach with couples and is suited to all relationships. This may include family dynamics, friendships, working with colleagues and so on.
Psychoeducation around how our brains and nervous system respond during conflict can be extremely helpful to understanding not only our own, but the other person's responses when under duress. The If, Then Interpersonal Process is the key that opens the door to self-discovery of how each makes meaning when challenged and how Circuit Breaking tools can be applied to promote change and growth (Janetzki, 2016).
Working with this model offers a much more holistic approach to how each understands themselves, and what expectations and emotional impacts are outworking in the relationship.
The Individual and the Us
Understanding Us in relationship is always a great way of highlighting what expectations a couple has about being in partnership. Often, couples discover in session things that they had not known. Asking questions of couples about how they thought life together might be, can be a great way of unearthing hidden assumptions and beliefs that may stem from their own family of origin and life experiences.
I encourage couples to have conversations about:
How they learnt about relationships and from whom;
What were the rules of your family?
What did you assume about your partner?
How can we merge our beliefs and be on the same page?
Can we agree to disagree respectfully?
Couples present to therapy with varied areas that they would like to improve, and I always encourage them with the notion that they made a decision to seek counselling and that's a positive step. No matter what the core issue may be, there is hope and help available.
Yes, a relationship can survive many obstacles, including affairs.
Yes, couples can resolve conflict and communication issues.
Yes, couples can restore and invigorate their relationship when the spark has declined.
And, Yes sometimes relationships end. A therapist can assist in guiding a couple to end their relationship well, if required.
If you are seeking clarity around what might be happening in your couples dynamic then relationship counselling is helpful in offering insight, guidance and equipping you with skillsets to apply to encourage the changes you both want.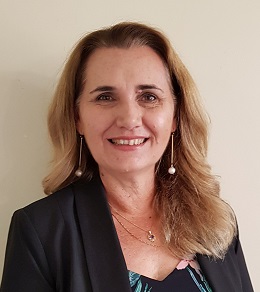 Author: Wendy Smith, B Counselling, PACFA.
Wendy Smith is a Christian counsellor working with adults and adolescents. As an Integrative Therapist, she uses different modalities ranging from evidence-based practices such as ACT and CBT, drawing from others when appropriate. Wendy has a deep passion to see people find restoration and growth on their journey to wholeness and wellbeing.
To make an appointment with Brisbane counsellor Wendy Smith, try Online Booking – Wishart. Alternatively, you can call Vision Psychology (Wishart) on (07) 3088 5422.
References:
Schwartz Gottman, J. & Gottman, J. (2015). 10 Principles for Doing Effective Couples Therapy. New York, NY: W.W. Norton and Company.
Janetzki, P.(2016, 2017). Integrated Process Based Framework (IPBF): A Neuropsychotherapy Approach with Couples. Retrieved from www.peterj.com.au