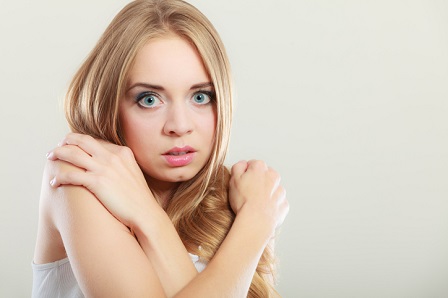 Are there links between self-harming and complex trauma?
To answer this question, we need to begin by finding out more about trauma.
The sorts of trauma that we can encounter in a lifetime, can be categorized into two main types:
Type 1 Trauma – trauma that occurs when we are affected by a sudden event (such as a death), or a one-off traumatic incident such as a sexual assault, or a random act of interpersonal violence. Such an event can shake up the way we view the world and challenge our protective beliefs that life is "fair" and "just". It is a sudden event that occurs on a background of normal psychological development, where we have learnt to trust, predict, rely upon and use steady and secure sources of love and belonging.
Treatment for Type 1 trauma is adjusted to address the event, and draws on the knowledge and resilience learnt on a background of normal developmental milestones.
Complex or Type 2 trauma – occurs as a discontinuity in normal psychological development from an early age. Complex trauma can include the long-term effects of domestic violence, physical, sexual or emotional abuse, neglect, coercive parenting practices, projection by one or either caregiver that one child is different to or "better" than another, living in multiple households such as a child in care who is moved continually, and is unable to remember a safe, secure environment where he/she has  learnt how to trust.
It is a developmental discontinuity that occurs over time and reaches a perfect storm in adolescence and early adulthood.
Who Can You Trust?
Some of the symptoms of Type 2 trauma in adolescence might include:
an inability to see things through;
relationship difficulties;
mood instability;
impulsivity;
issues with self (coping defences);
self-harming behaviours;
habitual reactions.
Such experiences can have as their root cause, dysthymia or PPD (Persistent Depressive Disorder), a mood disorder or less severe form of depression that has developed because a person feels there is no hope. It can persist for years, basing itself on a lifetime experience of people never being reliable or having your best interests at heart. Another term you may have heard is dysphoria – a state of mental discomfort or suffering. When you feel dysphoria — and we hope you rarely do — you feel depressed and awful (https://www.webmd.com/mental-health/mood-disorders#1-2)
When we fight against emotional pain, we get trapped in it. Difficult emotions become destructive and break down the mind, body, and spirit. Feelings get stuck, frozen in time, and we get stuck in them."
Deliberate Self-Harming Behaviour
So what behaviours are self-harming behaviours – and are they so bad?
Firstly, here is the good news – it is not about "what is wrong with you" but "what has happened to you?"
When complex trauma is experienced on multiple occasions and over time, we tend to do one of three things – fight (not always possible), flight (not always possible) and freeze (dissociation).
Dissociation is an adaptive response to threat and is a form of "freezing". It is a strategy that is often used when fighting or running (fleeing) is not an option. However it can become problematic when Dissociation becomes the only and primary method of coping with situations that are experienced as traumatic (https://trauma-recovery.ca/impact-effects-of-trauma/dissociation/).
Here are some reasons people give as to why they turn to deliberate self-harm (DSH) or "cutting" – some are related to dissociation:
To relieve pain, release pressure
To stop feeling overwhelmed
To let the hurt out
To start to feel again
To express anger – turning it inward (we punish ourselves)
To watch something heal
To come back to reality
Deliberate self-harming is an outward symptom of experienced trauma over time and is an understandable reaction to that trauma.
When you see one of our psychologists or counsellors for therapy, they can look at DSH or cutting together with you. It is not pleasant, but neither is complex trauma.
Author: Vision Psychology
Suggested reading:
"Trauma is Really Strange" by Steve Haines (Singing Dragon London 2016).
References:
Survival tools for self-harm and suicidal thoughts Social Work Online Course through the AASW Judith Shapland and Suzanne Amall
Developmental Pathways from Early Childhood Abuse to Adolescent Personality Disorders Professor Brett McDermott Workshop 24/03/2004
Websites notated in this article.