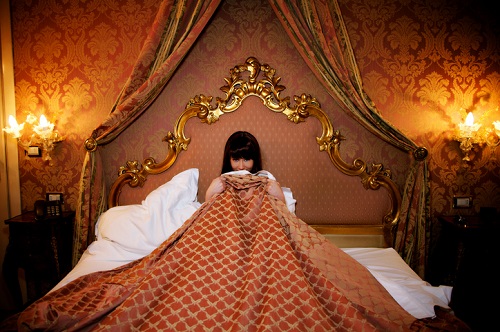 For women, sex therapy can be a place to voice their sexual health concerns, gain support to discover a more fulfilling sex life, and receive in-depth sexual health education.
Women attend sex therapy sessions to find solutions to sexual problems that can be physical, psychological or relational, with the most common reasons including:
Loss of Desire: Experiencing a loss of sexual desire is a common problem that can occur at any age, with many women reporting a lack of interest in sexual activity, a low libido and lack of sexual desire. This lack of interest in sex and loss of sexual desire can result from physical and psychological factors. Physically, women may be affected by hormonal changes, natural aging, fatigue, illness and medication side-effects. Psychological influences include depression, anxiety, intimate relationship struggles, work and family stress, as well as everyday stressors.
Sexual Arousal and Orgasm: Although not everyone feels the need to experience an orgasm to feel sexually fulfilled, some women may struggle to reach and maintain orgasm on a regular basis. Sexual arousal disorder and orgasmic disorder (anorgasmia) can both cause personal distress, and do not relate to sexual desire.
Sexual arousal disorder is characterised as the inability to reach or maintain sexual excitement. This may occur due to a lack of sexual excitement, and a lack of genital or other somatic response even when stimulated.
Sexual orgasmic disorder is characterised as the persistent or frequent struggle, or delay and absence of achieving orgasm, even after adequate sexual stimulation and arousal.
Sexual Pain: Sexual pain and discomfort can hinder women from experiencing an enjoyable sexual experience and can be a result of genito-pelvic pain/penetration disorder (GPPPD), endometriosis, polycystic ovarian syndrome (PCOS) and other hormonal or thyroid related problems.
GPPPD is characterised by significant pain upon penetration and overall difficulty in having intercourse, which can range in severity and lead to a reduction in desire, a fear of sexual activity, and place strain on intimate relationships. Women suffering from endometriosis and PCOS can be embarrassed of the associated symptoms, and often feel shame when it comes to sexual activities as they may not know how to appropriately communicate their experiences of pain, or perceive the pain as normal.
Relationship and Situational Impacts: Women hold their relationships closely to their hearts, and therefore relationship problems with an intimate partner, family member or friend can influence a woman's interest in sex. Couples experiencing relationship stress report experiences of low sexual activity, with women reporting a low desire to engage in sexual activities when there is strain on the relationship.
Situational factors such as work, children, family events and other life stressors all influence a women's sexuality, with some women reporting that they do not know how to switch their minds off when in the bedroom. An inability to turn off from life stressors can impact a women's sexuality, lead to a decrease in libido, a lack of interest in sex and aid in arousal problems.
How Sex Therapy For Women can Help
As the sex therapist wants to find a solution to their client's sexual problems, it should come as no surprise that the therapist may ask if the woman has had any physical examinations to determine biological causes, and may recommend the client see a doctor or gynaecologist if they haven't yet.
Determining whether sexual problems are physical, psychological or situational can help determine the right course of strategies and treatment plan.
When it comes to a loss of desire or a struggle to get aroused or achieve an orgasm, a sex therapist may explore the potential emotional and psychological influences with the client.
For women experiencing GPPPD, a sex therapist can assist with improving their emotional and psychological wellbeing, and conquering their fears of potential pain and penetration. A sex therapist can also educate a client on how to properly and productively respond to anxiety in relation to sexual activity. Some sex therapists may also propose formats of homework which may include experimenting with sex toys or dilators. This will only be suggested however in accordance with a proper medical examination, a diagnosis and be a part of treatment plans as per the recommendations of other health professionals such a physical therapist.
A sex therapist can either work with the client one-on-one, or with a couple, and help the couple engage in healthy sexual communication, provide further sexual health education, and assist in relationship problems.
When it comes to homework for concerns regarding loss of desire, arousal and orgasm problems the therapist may suggest between session homework that includes self-experimentation, couple's role play, and experimentation and activities that may increase acts of intimacy.
Before Seeing a Sex Therapist
To get the most out of a session with a sex therapist, it is important to do a bit of research on the sex therapist's qualification and experience.
Before heading to the first session it is important to compile a list of your concerns, a list of medications taken (both over the counter and prescription), including vitamins and supplements, a list of life stressors, and a list of questions for the sex therapist. Do not be alarmed if in the first session your therapist asks a range of questions based around your concerns, your relationships, your current life and work situation, and asks if you have had a physical checkup if you are presenting with concerns in relation to sexual pain.
It is important to head into a sex therapy session with an open mind and remember that a sex therapist is there to listen. They will not judge you and want to support you to a healthier and more fulfilling sexual life.
To make an appointment try Online Booking. Alternatively, you can call Vision Psychology Brisbane on (07) 3088 5422.
References:
Bergeron, S., Corsini-Munt, S., Aerts, L., Rancourt, K., & Rosen, N.O. (2015). Female sexual pain disorders: A review of the literature on etiology and treatment. Current Sexual Health Reports 7, 159-169. http://doi.org/10.1007/s11930-015-0053-y
Binik, Y.M., Hall, K. S., & Wetchler, J. L. (2014). Principles and practice of Sex therapy (5th Ed.). New York, N.Y: The Guildford Press.
Conforti, C. (2017). Genito-pelvic pain/penetration disorder (GPPPD): An overview of current terminology, etiology, and treatment. University of Ottawa Journal of Medicine, 7, 48-53.
Graham, C. A., Boynton, P.M., & Gould, K. (2017). Women's sexual desire: Challenging narratives of "Dysfunction". European Psychologist, 22, 27-38. http://doi.org/ DOI: 10.1027/1016-9040/a000282
Graham, C. A., & Hall, K. (2012). The cultural context of sexual pleasure and problems: Psychotherapy with diverse clients. New York, N.Y: Brunner-Routledge.
Leiblum, S.R. (2010). Treating sexual desire disorders: A clinical casebook. New York, N.Y: The Guilford Press
Rademacher, L., & Hoskins, L. (2017). The principles of pleasure: Working with the good stuff as sex therapists and educators. London, UK: Taylor & Francis
Yong, P. J. (2017). Deep dyspareunia in endometriosis: A proposed framework based on pain mechanisms and genito-pelvic pain penetration disorder. Sexual Medicine Reviews, 5, 495-507. https://doi.org/10.1016/j.sxmr.2017.06.005