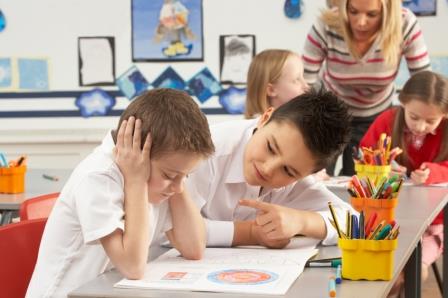 If your child is struggling academically, you might be wondering if it would be a good idea for them to repeat a grade.
Repeating a grade has a long history in Australia and used to be the solution in schools if children were struggling academically. Many parents still feel this is the answer and may be surprised to know that they may be hurting their child rather than helping them.
Research indicates that although children who repeat a grade may initially have some academic gains, these gains are short lived. Repeating grades does not solve the academic or other difficulties the child is having. For example, a child who is repeating because they have a learning difficulty requires intervention to support that learning problem. A child who is socially and emotionally immature needs support to develop skills in this area.
In addition to this, research has shown that repeating grades contributes to low self esteem, poor mental health and feelings of humiliation.
When is Repeating a Grade Appropriate?
In those cases where there is a reported positive outcome, repeating a grade appears to be more effective in the early years of school, with more negative effects found when done in older grades. It is also linked to more positive outcomes if the child wants to repeat the grade or if the grade is repeated at another school.
Another situation where there may be a more positive outcome is in high school if a student repeats their last year of school to improve their marks with a goal to get into a particular post- graduate course. These factors all need to be taken into consideration when deciding if grade retention is appropriate for your child.
What can the School do?
Parents also express concern about how the school would accommodate their child academically, if they don't repeat their grade?
Schools have a responsibility to educate children regardless of their ability and differentiate the curriculum according to each child's needs. A cognitive assessment and achievement test by a psychologist would identify strengths and weaknesses and the information used could help support the child in school. An Individual Education Plan (IEP) with learning goals may be required which can be provided by the school.
Key areas that have not been consolidated may need to be re-taught (eg addition) to ensure the child has acquired the skill before moving onto the next skill (ie subtraction). A literacy or numeracy support group at school, a home tutor and parental support are examples of how intervention can help children make improvements.
A child who is struggling academically can make academic gains, but it is important to have realistic expectations. If you would like to find out more about grade retention or about how a cognitive and educational assessment could be beneficial for your child with recommendations to support their learning at school, please call (07) 3088 5422 to book an initial appointment with Angela to discuss your needs.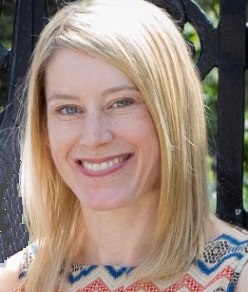 Author: Angela Bromfield, B Sc (Hons Psych), B Ed (Primary), M Ed Psych.
Angela Bromfield is a psychologist working primarily with children, adolescents and young adults. She is a registered Psychologist in Australia and has extensive training and experience in educational assessments. She is also a registered teacher in Queensland and has over 10 years' experience working as a teacher in schools both in Australia and internationally.
Angela is currently on extended leave.
To make an appointment with one of our other clinicians try Online Booking. Alternatively, you can call Vision Psychology Brisbane on (07) 3088 5422.
References:
Anderson et al. (2002). Grade Retention: Achievement and Mental Health Outcomes. National Association of School Psychologists
Jimerson and Kaufman (2003). Reading, writing, and retention: A primer on grade retention research. The Reading Teacher v56(7), pp.622-635.
Martin, A.J (20011). Holding back and holding behind: grade retention and students' non-academic and academic outcomes. British Educational Research Journal (Impact Factor: 1.5). 10/2011; 37:739-763. DOI: 10.1080/01411926.2010.490874
McGrath (2007). To Repeat or Not to Repeat? Curriculum Matters, v6(3), pp.16-23